About

Substantial challenges face the future of agricultural production. The global agricultural sector needs to grow more food on less land, with less water, using less energy, fertiliser, pesticide, herbicide, whilst facing new threats (climate change and bio security).
Radical new approaches and disruptive technology can mitigate these challenges.
This is why The University of Queensland's world-class strengths in materials science and agricultural biology have come together to create the Hub for Nano Bio Innovation in Agriculture (HNIA) .
The HNIA is a unique bridge between scientific discovery and agricultural application. We have the delivery systems, the expertise, and facilities to validate and bring to market new technologies that transform agricultural products and practices.
With commercial partners, outcomes-focused research, and accelerated translation, HNIA is creating and leading advanced materials-based solutions that will seed a sustainable future for agriculturally dependent communities worldwide.
The HNIA brings together the collective expertise of seven diverse research groups from across The University of Queensland. Fundamental science and translational research in materials, chemistry, biology, and biotechnology are developing truly innovative agricultural solutions for today and tomorrow.
Current research centres collaborating in the Centre:
Hub for Nano Bio Innovation in Agriculture can also access support from the following UQ facilities.
SCMB - School of Chemistry & Molecular Biosciences
Biosciences Biochemistry & Molecular Biology // Biotechnology // Chemistry // Microbiology & Parasitology
SVS – School of Veterinary Science
Clinical Trials // Infectious disease treatment & control // Farm Animal Facilities
SAFS - School of Agriculture & Food Science
Animal Research // Plant Science Research // Soil Science
SBS - The School of Biological Sciences
Health // Environment // Food Security
Solutions

Sub-unit Vaccine delivery technology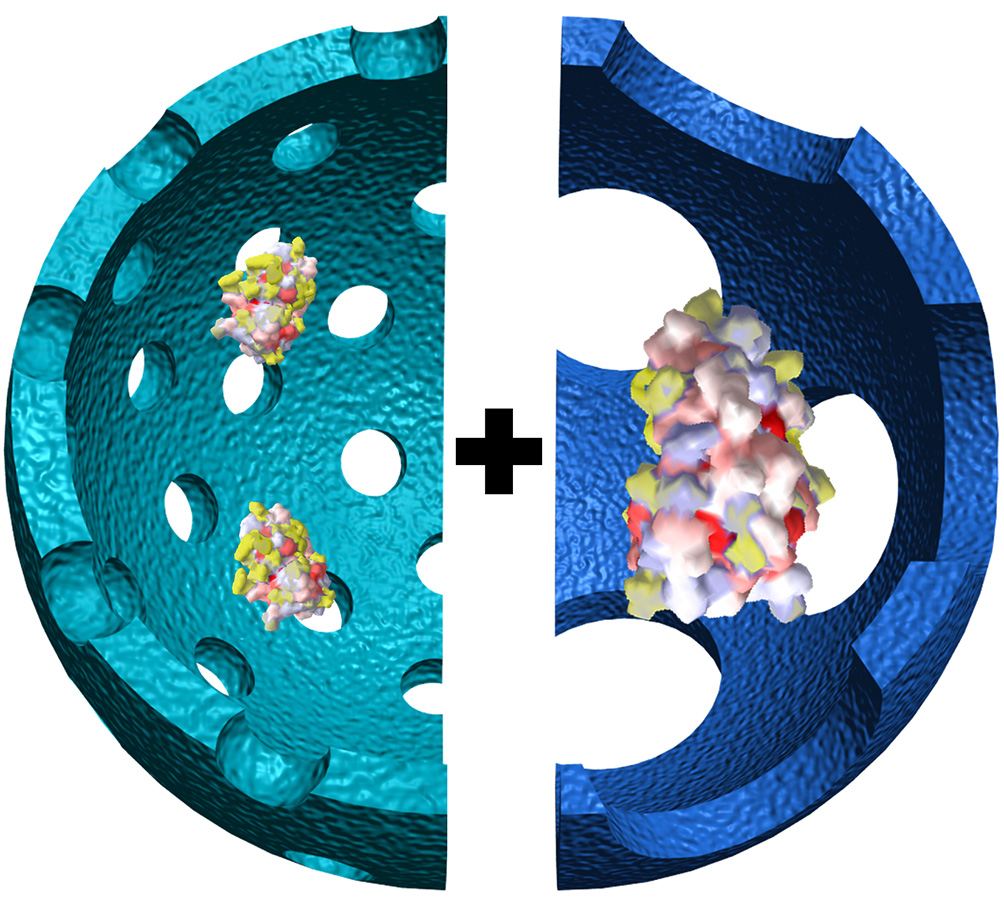 Description: Hollow silica vesicles that slowly release the sub-unit antigen vaccine loaded inside and act as an adjuvant.
Value proposition: Enhanced immune response due to the adjuvant effect and potential for dose number reduction.
Available HNIA Technologies: Hollow Silica Vesicles
Topical application of RNAi for crop protection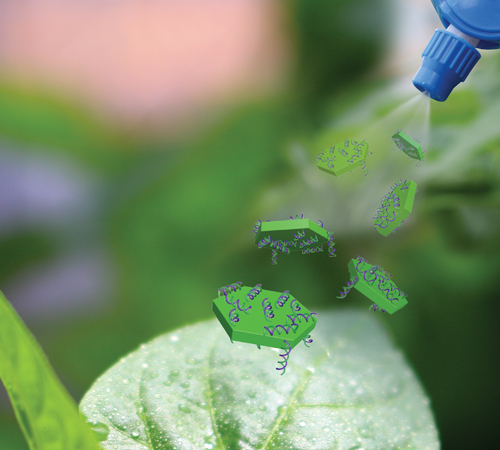 Description: A Layered Double Hydroxide (LDH) nanoparticle that can load dsRNA (the RNAi trigger molecule) to deliver RNAi as a spray application for crop protection.
Value proposition: Protects dsRNA during storage, spray application and in the field environment, where the dsRNA is slowly released to the plant to enable non-transgenic, nontoxic, environmentally sustainable RNAi based crop protection.
Available HNIA Technologies: BioClay
Improved photostability and rain-fastness in pesticides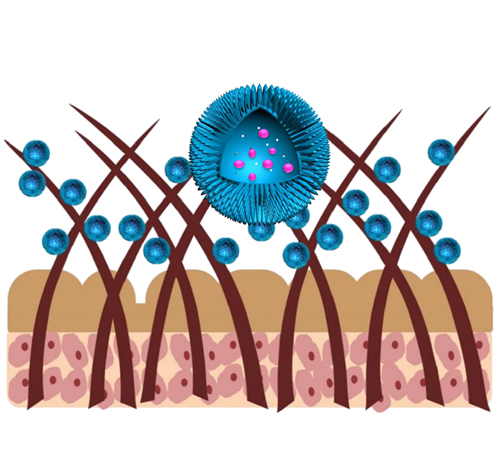 Description: Porous silica carrier particles that can be loaded with active molecules including small molecules and biologics.
Value proposition: Actives are protected from UV degradation and wash-off by rain, providing for longer acting pesticides, better utilisation and reduced environmental residues.
Available HNIA Technologies: Hairy Microcapsules
Protection and controlled release of active ingredients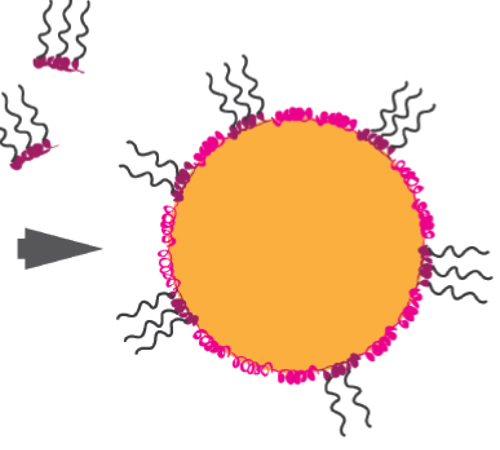 Description: Individual emulsion droplets encapsulated under mild conditions with a silica shell of controllable thickness, surface roughness and surface chemistry
Value proposition: Ability to encapsulate microbes, biologics, and small molecules; and can achieve up to 95% encapsulation efficiency resulting in particles with tune-able release rates
Available HNIA Technologies: Silica Micro & Nanocapsules
Targeted delivery of active ingredients
Description: Formation of stable nanoemulsions with proprietary surfactants that can be subsequently complexed with complementary surfactant components which exhibit PEG to modify pharmacokinetics and targeting agents to direct the nanoemulsion payload to particular sites
Value proposition: Stable nanoemulsions that can be readily decorated with targeting agents and PEG via a simple mixing process to achieve targeted active delivery
Available HNIA Technologies: Tailored Nanoemulsions
Case Studies

Hub for Nano Bio Innovation in Agriculture delivers real solutions for industries serving agricultural economies.
Nufarm Limited Partnership

In 2015 Nufarm collaborated with HSMA researchers to develop and translate an exciting new delivery system for double stranded RNA. Through an elegant combination of biology and nanotechnology, the world first "BioClay" solution enabled RNA interference technology to be developed into a low cost, environmentally sustainable, ecologically safe, stable, and easily applied product.

Mitter, Neena, Worrall, Elizabeth A., Robinson, Karl E., Li, Peng, Jain, Ritesh G., Taochy, Christelle, Fletcher, Stephen J., Carroll, Bernard J., Lu, G. Q. (Max) and Xu, Zhi Ping (2017) Clay nanosheets for topical delivery of RNAi for sustained protection against plant viruses. Nature Plants, 3 16207.1-16207.10. doi:10.1038/nplants.2016.207

 
Leadership Team

Professor Chengzhong (Michael) Yu
Professor Yu is an internationally recognised expert in materials science. He is the inventor of several technology platforms that underpin the HNIA's activities. He is an Australian Research Council (ARC) Future Fellow; a referee for more than 50 international journals; and a reviewer for the ARC and National Health and Medical Research Council (NHMRC).
---
Professor Neena Mitter
Professor Mitter is an agricultural biotechnologist recognised for her leadership in innovative cross-functional research and exceptional industry engagement to address global challenges of agriculture and food security. She is a co-inventor of the BioClay and Sub unit vaccine delivery technologies. Over the past five years her high-quality research has merited 40 publications compatible with the landscape of commercial confidentiality.
Learn more about Professor Mitter
---
Professor Zhi Ping (Gordon) Xu
Professor Xu is an co-inventor of the BioClay technology and world-renowned expert in materials chemistry. He has received several fellowships and awards, including an ARC Australian Postdoctoral Fellowship (2005-2007), ARC Australian Research Fellowship (2008-2012), ARC Future Fellowship (2013-2016), UQ Senior Research Fellowship (2017-2019) and UQ Foundation's Research Excellence Award (2009). He is also an ARC and NHMRC referee.

The HNIA understands the recipe for true translational research. With world class science and commercial focus, the HNIA team can help your company create tomorrows impactful market solutions.
With our demonstrated track record of facilitating outcomes for investors in translational research, we welcome flexible approaches to R&D and IP management, and tailor agreements to suit each partner's commercial needs and objectives.