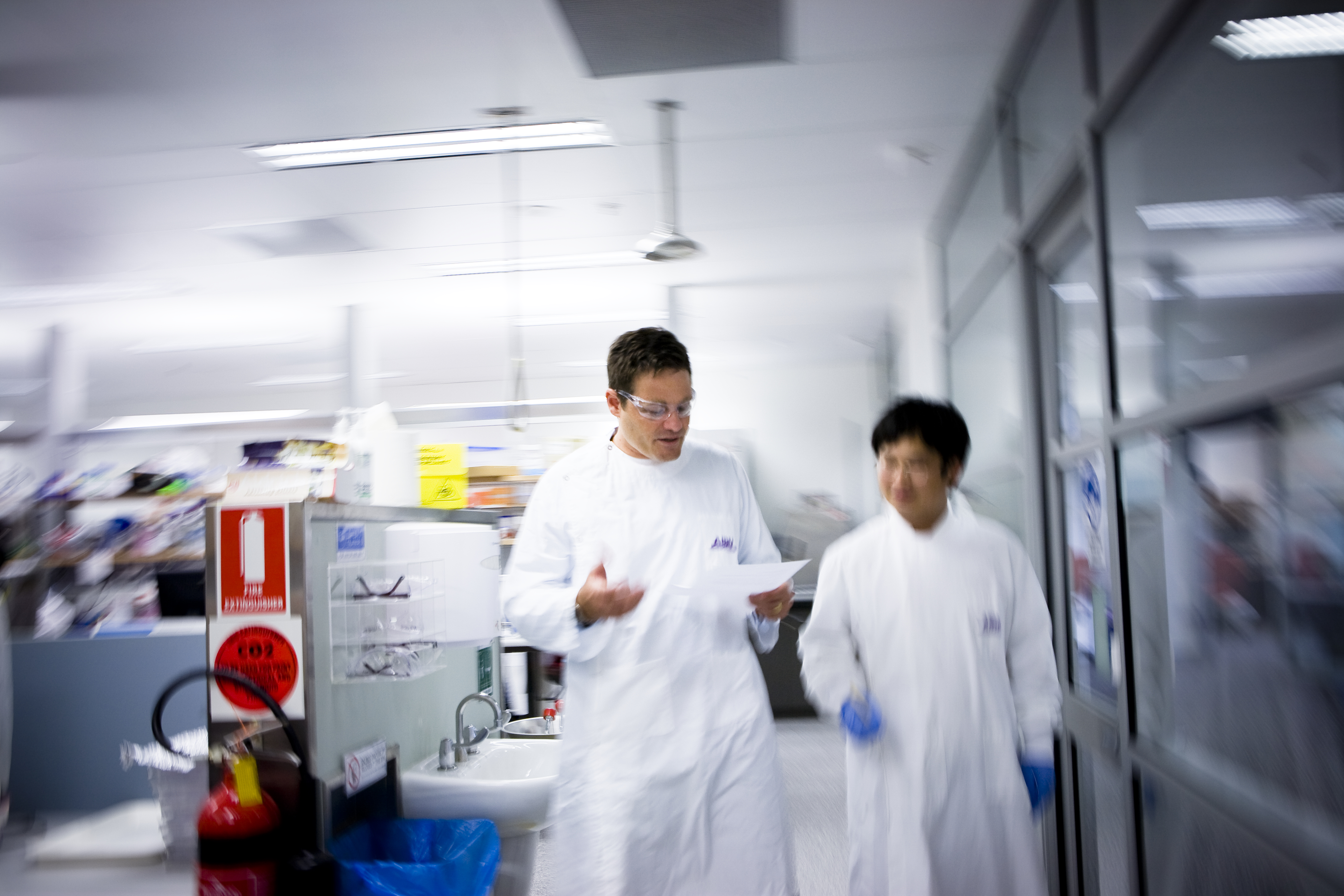 The Australian Institute for Bioengineering and Nanotechnology's (AIBN) Professor Mark Kendall has been listed in the Top 100 Influential Engineers for 2014.

The Engineers Australia top 100 list highlights the influence of outstanding engineers in all spheres of society. As Influence is the prime criterion for selection to the list, Professor Mark Kendall's leadership in developing  the nanopatch has resulted in him being included on the list under the Innovation and Expertise category. 

The researcher, based at The University of Queensland (UQ), leads an interdisciplinary research group of 20 scientists. He is chief technology officer and director of biomedical company Vaxxas, driving the direction of its nanopatch technology, an array of vaccine coated 'microprojections' that deliver the pharmaceuticals by piercing the upper layers of skin. The company has $15 million in funding and has 24 research staff.

For Professor Kendall, his most significant technical innovation was advancing the scaling of the nanopatch applicator combination from the mouse model to the large animal model. He said he is on the cusp of "device lockdown for clinical use". 

Professor Kendall considers it important to "try to find something that you feel you are built to do, and throw yourself into it."

"Of course technical competence is key – it always is on challenging R&D projects. However, you also need to show leadership, passion, vision and commitment," he said. "And there projects cannot be done by one person, so you need to build an outstanding team and work with the team in getting your goals."

Professor Max Lu, Provost and Senior Vice President, UQ was also included in the top 100 list under the Academia and Research Category. The chemical engineer, one of the founders and a former member of the Executive of AIBN, provides leadership for UQ's overall strategy, academic quality, budget and infrastructure planning. He provides line management of UQ's faculties and institutes, which involve more than 7000 employees and a $1.6 billion annual budget.

In the last year, Lu was elected a fellow of the Australian Academy of Science and was promoted to provost at UQ.

For Professor Lu, there is no secret to getting the best out of people and organisations, except  to have a vision for both to aim for. He said you need the enthusiasm and drive to work towards a common goal if it is worth pursuing for the organisation and society's benefit.

UQ's AIBN Director Professor Peter Gray and Acting Deputy Vice Chancellor (Research) Professor Anton Middelberg, also a former member of the AIBN Executive, have been included in the Engineers Australia Top 100 list in previous years.
Media Contact: Communications@aibn.uq.edu.au