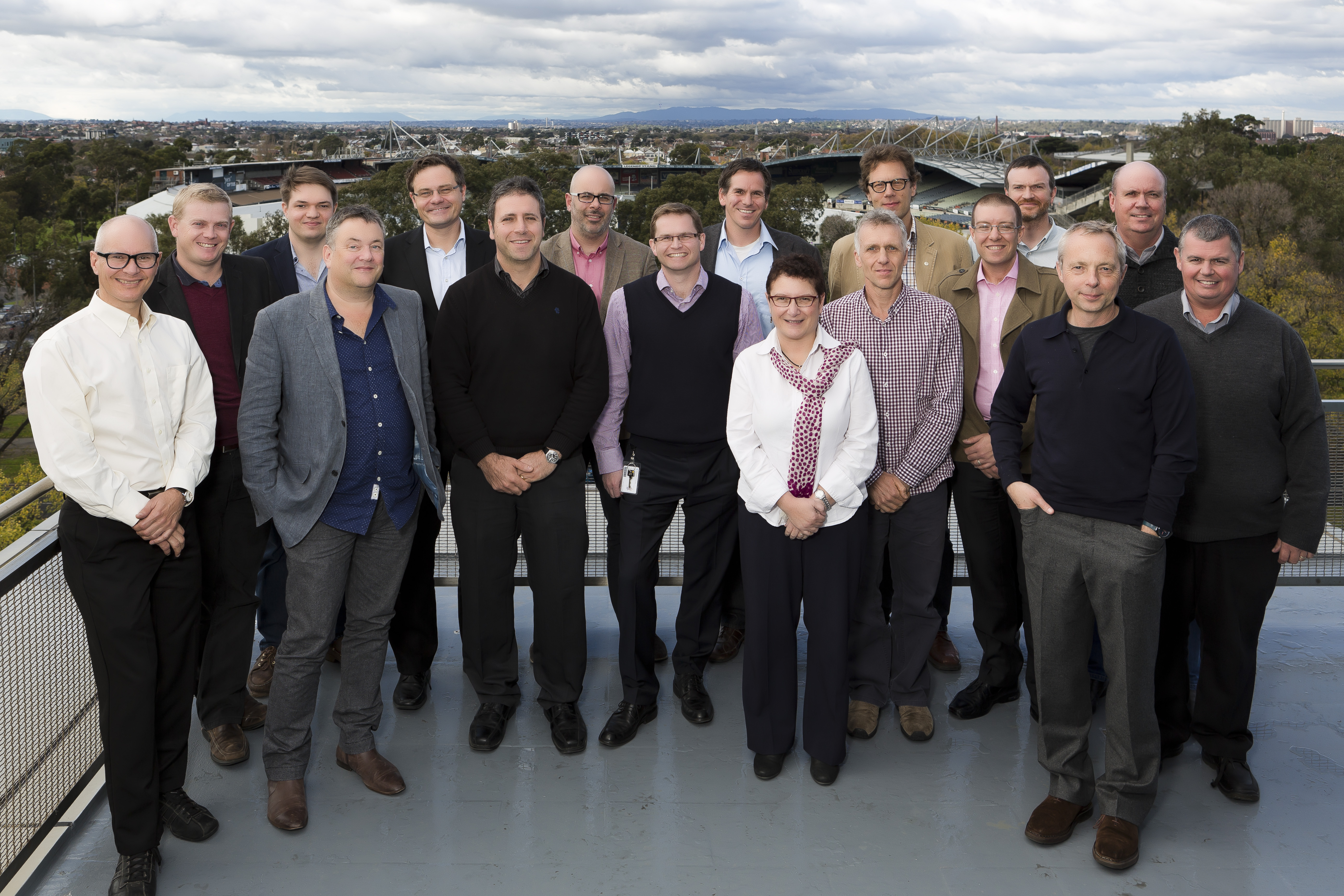 Researchers will collaborate to improve diagnosis and treatment for tumours, inflammation and infectious diseases at a new Centre of Excellence node at The University of Queensland.
The Centre of Excellence in Convergent Bio-Nano Science and Technology will be the focus of bio-nano research in Australia, with the Queensland node based at UQ's Australian Institute for Bioengineering and Nanotechnology.
The centre has been established with $26 million in funding from the Australian Research Council, enabling integrated, multi-disciplinary research to be conducted for seven years.
Queensland node director and AIBN Professor Mark Kendall said the research would bring science disciplines together to understand living systems such as the human body.
"To understand, diagnose and treat living systems requires technologies that interact with the biological environment with nanoscale precision," Prof Kendall said.
"That is why bio-nano science is generating such excitement, especially in developing new technologies with the potential to revolutionise medicine."
The centre will unite universities, research agencies, institutes and companies from the US, UK, Ireland and Korea and combine nanomaterial design and synthesis, cell biology and engineering.
UQ researchers involved include AIBN's Prof Andrew Whittaker, Dr Kris Thurecht and Dr Simon Corrie; and Institute for Molecular Bioscience Prof Rob Parton.
Partners bringing research excellence to the centre include scientists at Monash University, among them national centre director Prof Tom Davis; the University of Melbourne; the University of NSW; and the University of South Australia.
Researchers will design medicines to seek out biochemical signatures on the surface of target cells such as tumours, without attacking nearby healthy cells.
Their colleagues will work to refine imaging systems that identify sites of diseases and dysfunction and track pathological changes undetectable using present monitoring systems.
Another arm of the centre will develop sensors capable of detecting minute biochemical changes that could indicate disease progression, enabling early diagnosis before symptoms are evident.
The centre will also have a focus on research translation to turn the nanomaterials into high-value products and mentoring to train the next generation of bio-nano scientists.
Outreach activities will ensure the centre's research outcomes are shared with the community.
Working at the nanoscale involves materials with dimensions thousands of times smaller than the width of a human hair.