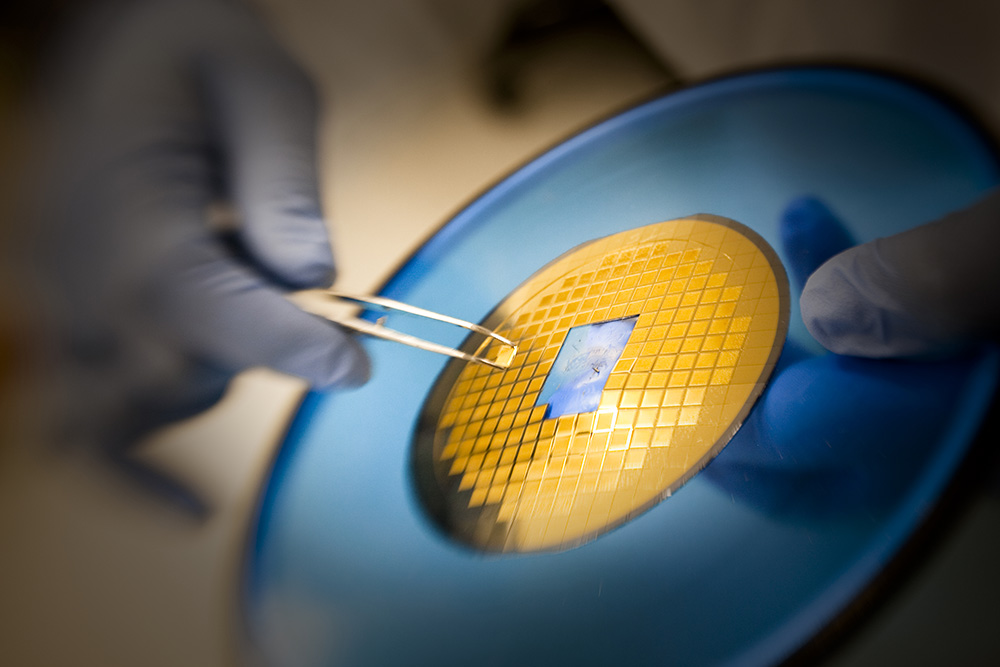 The company responsible for a revolutionary method of delivering vaccines using needle-free technology has been named a World Economic Forum Technology Pioneer.

The Nanopatch, invented at The University of Queensland's Australian Institute for Bioengineering and Nanotechnology (AIBN) by Professor Mark Kendall, seeks to replace traditional needle and syringe methods with a small patch that delivers vaccines painlessly.

The Nanopatch technology is being advanced commercially by Vaxxas, a start up company under UQ's commercialisation arm, UniQuest.

Professor Kendall said Vaxxas' Nanopatch technology is dramatically more effective than syringe vaccine delivery.

"The Nanopatch has thousands of small projections designed to deliver the vaccine to abundant immune cells in the skin, whereas the traditional syringe hits the muscle where there are fewer immune cells," he said.

"It has the potential to improve patient convenience, reduce needle-stick injuries and overcome cross contamination.

"It is designed for thermostability and may not need refrigeration, potentially making transport much cheaper and easier, particularly in developing nations.

"Hopefully the technology will result in better access to vaccines in third-world countries, boosting global health."

Professor Kendall, who is a Director and Chief Technical Officer of Vaxxas, said the company's selection as a Technology Pioneer was an honour.
"The other companies selected by the World Economic Forum are leading the way in the areas of research, innovation and technology," he said.

"It's exciting to see Vaxxas recognised alongside them."

Acting UQ Vice-Chancellor Professor Max Lu said Vaxxas' selection as a technology pioneer demonstrated the importance of the Nanopatch and its world health benefits.

"This acknowledges the world-class research taking place here at UQ, and the global impacts of that research," he said.

"Being a World Economic Forum Technology Pioneer will allow Vaxxas to further grow and develop the Nanopatch, translating that research into practical solutions and taking them to people around the globe."

Professor Kendall will present at the World Economic Forum in Davos, Switzerland, in January, 2015.