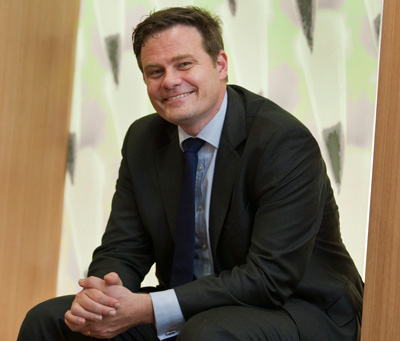 Researchers at the Australian Institute for Bioengineering and Nanotechnology (AIBN) are developing a portable diagnostic kit to test for infectious diseases such as dengue fever.
The kit will contain a micropatch to draw a small amount of fluid from the skin; and a reader to detect biomarkers pointing to the presence of a disease.
AIBN researchers, based at The University of Queensland (UQ), received almost $800,000 in National Health and Medical Research Council(NHMRC) funding to develop a commercial prototype.
Funding will enable researchers to conduct safety trials in human volunteers and develop the prototypes during the next three years.
AIBN biomedical engineer Professor Mark Kendall will lead the research, in collaboration with dengue fever expert Professor Paul Young from UQ's School of Chemistry and Molecular Biosciences and AIBN chemical engineer Dr Simon Corrie.
Prof Kendall said the project took his AIBN group into a new area of research, with input from biomedical engineers, chemists, virologists, immunologists and dermatologists.
"Diagnosis is about taking a patient sample and turning it into useful information pointing to an effective treatment," he said.
"At the moment, the process might involve taking a sample in a doctor's office or hospital, analysing it in a lab, and transporting it between the two.
"In contrast, the micropatch is minimally invasive because it is applied to the skin – and has the potential to combine with the reader to provide on-the-spot diagnosis without additional resources."
Thousands of microscopic needles on the patch selectively extract disease biomarkers found in the skin's outer layers, eliminating a need to collect blood as happens in "finger-prick" diagnosis.
The reader has a chemical make-up giving a coloured signal, similar to a litmus test, depending on whether disease biomarkers are detected.
Prof Kendall said point-of-care devices accounted for about 10 per cent of the US$54 billion global diagnostic market, but this was expected to increase in coming years.
"The demand for point-of-care diagnostic devices is universal as lab de-centralisation continues," he said.
"Our micropatch kit presents many key competitive advantages over blood-based protein diagnostic techniques.
"The microprojections on the micropatch are designed not to reach the nerves, therefore reducing pain from sampling.
"The technology has the potential to screen for many diseases at once, allowing for fewer tests; earlier detection and treatment, and a significant reduction in illness and death."