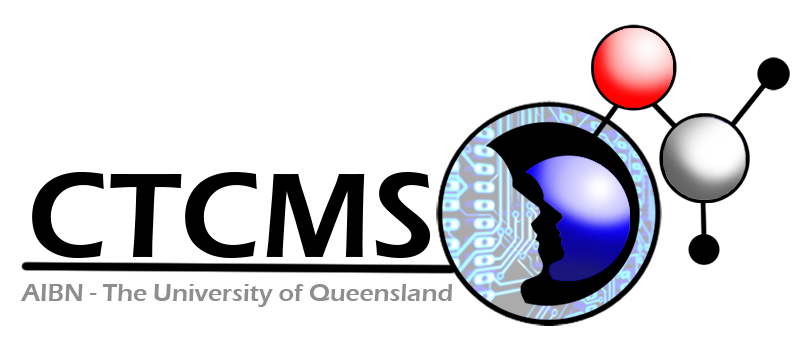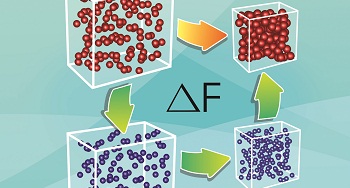 The AIBN Centre for Theoretical and Computational Molecular Science (CTCMS) brings together leading researchers developing and using theories and computational techniques for molecular science from across The University of Queensland (UQ).
The four main research themes of the Centre are:
Theory and Algorithm Development
Theory and Computation: Materials
Theory and Computation: Fluids
Theory and Computation: Biomolecular Systems
CTCMS Members
CTCMS is a virtual centre and members participate in the CTCMS, while holding their substantial positions in relevant Schools, Institutes and Centres within UQ. UQ has a notable strength in the area of theoretical and computational molecular science (TCMS), and CTCMS membership includes world leaders with a wide range of expertise.
Centre members collaborate in a range of research projects that span development of new theory, development of algorithms and their implementation, application of new and established techniques to problems in chemistry, physics, biomolecular systems and materials science and engineering. Membership of CTCMS provides a forum for engaging with leaders in the field; networking, communication, mentoring and collaboration. It is proactive in identifying opportunities that will benefit researchers in the field including involvement in national and international initiatives and facilitation of joint applications. It also plays a role in the development and delivery of courses in TCMS.
Members contribute to the Centre through involvement in activities, communication of opportunities and organisation and/or delivery of theoretical and computational molecular science conferences, workshops and courses.
UQ academic staff who are interested in being part of the Centre should contact Debra Bernhardt
Participating group leaders
Ascher, David
Do, Duong
Gould, Tim
Gu, Yuantong
Kou, Liangzhi
Liao, Ting
Petersen, Charlotte
Tee, Shern
Wang, Yun
Affiliates
Bernardi, Stefano
Bui, Ann
Connors, Natalie
Corbett, Michael
Hussain, Tanveer
Kassal, Ivan
Middelberg, Anton
Rohmann, Christoph
Schaller, Andrea
Steering Commitee
Debra Bernhardt
Marlies Hankel
Veronica Martinez
Cheng Zhang
Michael Yu
Ben Powell
Alan Mark
Suresh Bhatia
General Information Enquiries
For all enquiries, please use the contact details below.
ctcms@uq.edu.au +61 7 3346 3949 +61 7 3346 3992
CTCMS aims to reply to all enquiries within 1-2 working days. If you do not receive a reply within this time, please call us.
Location
Level 2 West
Australian Institute for Bioengineering and Nanotechnology (Building 75)
St Lucia Campus
The University of Queensland
Brisbane QLD 4072 Australia
Postal address
Australian Institute for Bioengineering and Nanotechnology (Building 75)
The University of Queensland
Brisbane QLD 4072 Australia