Research Focus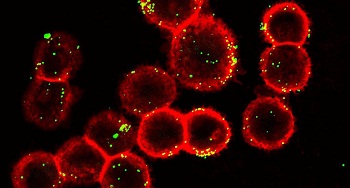 The Mahler Group, led by Senior Group Leader Professor Stephen Mahler, is working in biopharmaceutical discovery and development, principally researching biologic medicines and antibody-targeted nanomedicines for the treatment of human disease.
The Group's research has a focus on the discovery of new therapeutic proteins, as well as developing drug delivery platforms to precisely target cancer cells.
Professor Mahler is the Director of the ARC Industrial Transformation Training Centre for Biopharmaceutical Innovation (CBI).
CSL Ltd
CSL is a global specialty biotherapeutics company that aims to help people with life-threatening medical conditions live a full life by developing and delivering innovative life-saving biotherapies.

With major facilities in Australia, Germany, Switzerland, United Kingdom and the U.S., CSL employs over 17,000 employees working in more than 30 countries.
---
Patheon Biologics Pty Ltd
Patheon Biologics is a global company within the life and material sciences industry that delivers innovative products aimed at improving quality of life. The company's Biologics headquarters are in the Netherlands, with locations on five continents.
Patheon offers services across the value chain, combining the corporate strength of a large multi-national corporation with the focus and flexibility needed in successful partnerships with biopharmaceutical customers.
---
Australian Red Cross Blood Service
The Australian Red Cross Blood Service is a division of the Australian Red Cross. The organisation is funded by the federal, state and territory governments of Australia to supply the community with safe, high quality blood and blood products, as well as organ and bone marrow services for transplantation.
---
GE Healthcare
GE Healthcare is shaping a new age of patient care by providing transformational medical technologies and services.
GE's broad expertise in medical imaging and information technologies, biopharmaceutical manufacturing technologies, drug discovery, patient monitoring systems, medical diagnostics, performance improvement and performance solutions services help their customers to deliver better care that is affordable to more people around the world.