Long Pocket Spinifex Nanocellulose Downstream Pilot Facility
Duration:
January 2012
–
January 2019
Project Summary
The Long Pocket Spinifex Nanocellulose Downstream Pilot Facility was established in 2016 thanks to on-going collaboration with Dugalunji Aboriginal Corporation (DAC) and the University of Queensland. Currently this facility has the capability of producing a few kg of Spinifex cellulose nanofibers (CNF) a day for ongoing and future commercial trials.
In 2012, Professor Darren Martin's team, in collaboration with Colin Saltmere and DAC, discovered that Australian arid spinifex grass is a unique source of flexible CNF of very high yield, aspect ratio, ductility and toughness [1-4]. Our bio-industrial process (using mild chemical pre-treatment -combined with high energy pulp refinement) converts Spinifex grass feedstock into novel, well-differentiated and high value cellulose nanofibers for multiple applications across numerous multi-billion dollar global markets. In recent years this renewable QLD platform technology has been proven at laboratory and pilot scale with several successful trials now completed in the technical centres of both local and overseas customers (paper and packaging, latex condom and thermoplastic composites sectors). This is Australia's first and most advanced nanocellulose technology, in an emerging global nanocellulose market.
Research Group
Keywords
spinifex, nanocellulose, downstream, pilot facility, cellulose, nanofibers
With the recent award of an Advance Queensland Biofutures Commercialisation grant to DAC (July 2017) [6], the expansion of the upstream Spinifex facility (Camooweal, QLD) and the downstream UQ Long Pocket pilot CNF facility is planned to reach a demonstration scale in 2018. This facility will manage various spinifex raw feedstock pre-treatments in order to produce several well-characterised grades of cellulose nanofibres tailored to perform across the various elastomer, paper and packaging, cement and concrete and other anticipated future addressable markets.
The purpose of the facility is to:
Produce large quantities (tens of kg) of Spinifex CNF for customer and commercial trials for various applications
Develop scalable methods to convert spinifex grass feedstock into high-performance nanomaterials
Develop standard operating procedures and quality systems for the production of various grades of spinifex CNF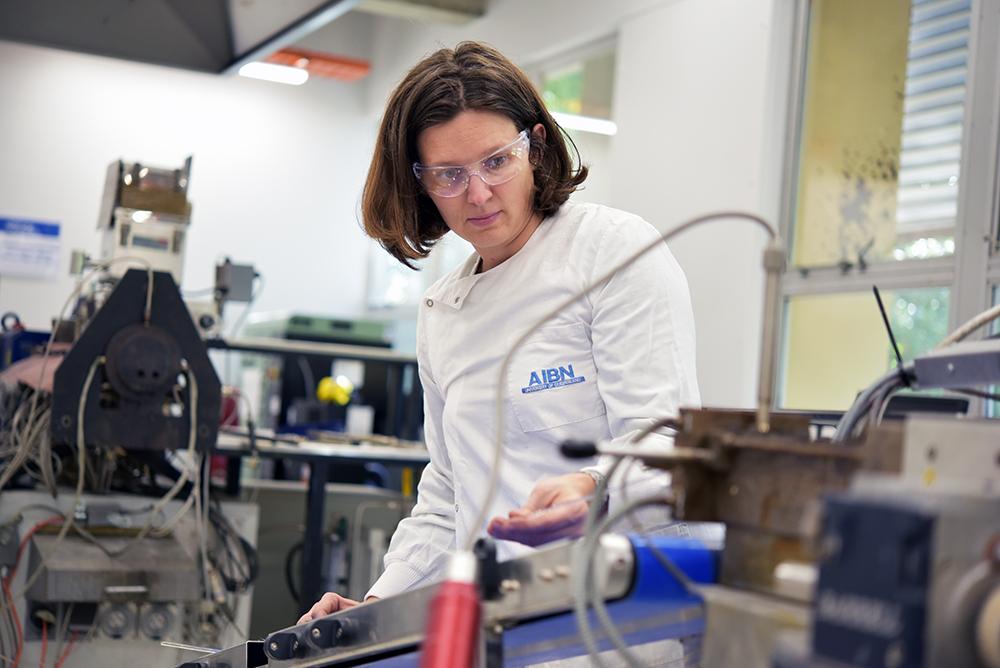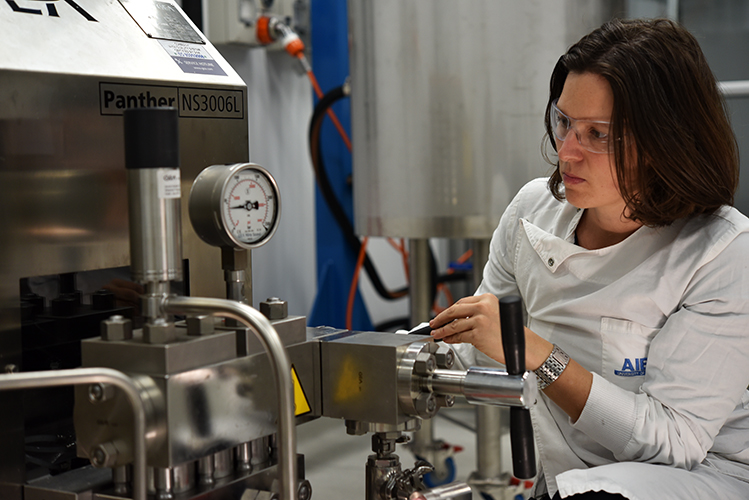 Patents and Publications
PCT Patent - D.J. Martin, N. Amiralian and P. A. Kumar, The University of Queensland, "Nanocellulose" – Priority Nov 22, 2013, PCT Nov 21, 2014 (WO/2015/074120)
PCT Patent - D.J. Martin and N. Amiralian, The University of Queensland, "Nanocomposite Elastomers" – Priority 8 Dec, 2014, PCT 7 Dec, 2015 (PCT/AU2015/050773)
Amiralian, Nasim, Annamalai, Pratheep K., Memmott, Paul and Martin, Darren J. (2015) Isolation of cellulose nanofibrils from Triodia pungens via different mechanical methods. Cellulose, 22 4: 2483-2498. doi:10.1007/s10570-015-0688-x. https://link.springer.com/article/10.1007%2Fs10570-015-0688-x
Amiralian, Nasim, Annamalai, Pratheep K., Memmott, Paul, Taran, Elena, Schmidt, Susanne and Martin, Darren J. (2015) Easily deconstructed, high aspect ratio cellulose nanofibres from Triodia pungens; an abundant grass of Australia's arid zone. RSC Advances, 5 41: 32124-32132. doi:10.1039/c5ra02936h. http://pubs.rsc.org/en/content/articlelanding/2015/ra/c5ra02936h#!divAbstract
Amiralian, Nasim, Annamalai, Pratheep, Garvey, Christopher, Jiang, Edward, Memmott, Paul and Martin, Darren (2017) High aspect ratio nanocellulose from an extremophile spinifex grass by controlled acid hydrolysis. Cellulose, 1-14. doi:10.1007/s10570-017-1379-6. https://link.springer.com/article/10.1007/s10570-017-1379-6#Bib1