Rational Improvement for High Density CHO Cell Culture
Duration:
January 2020
–
January 2027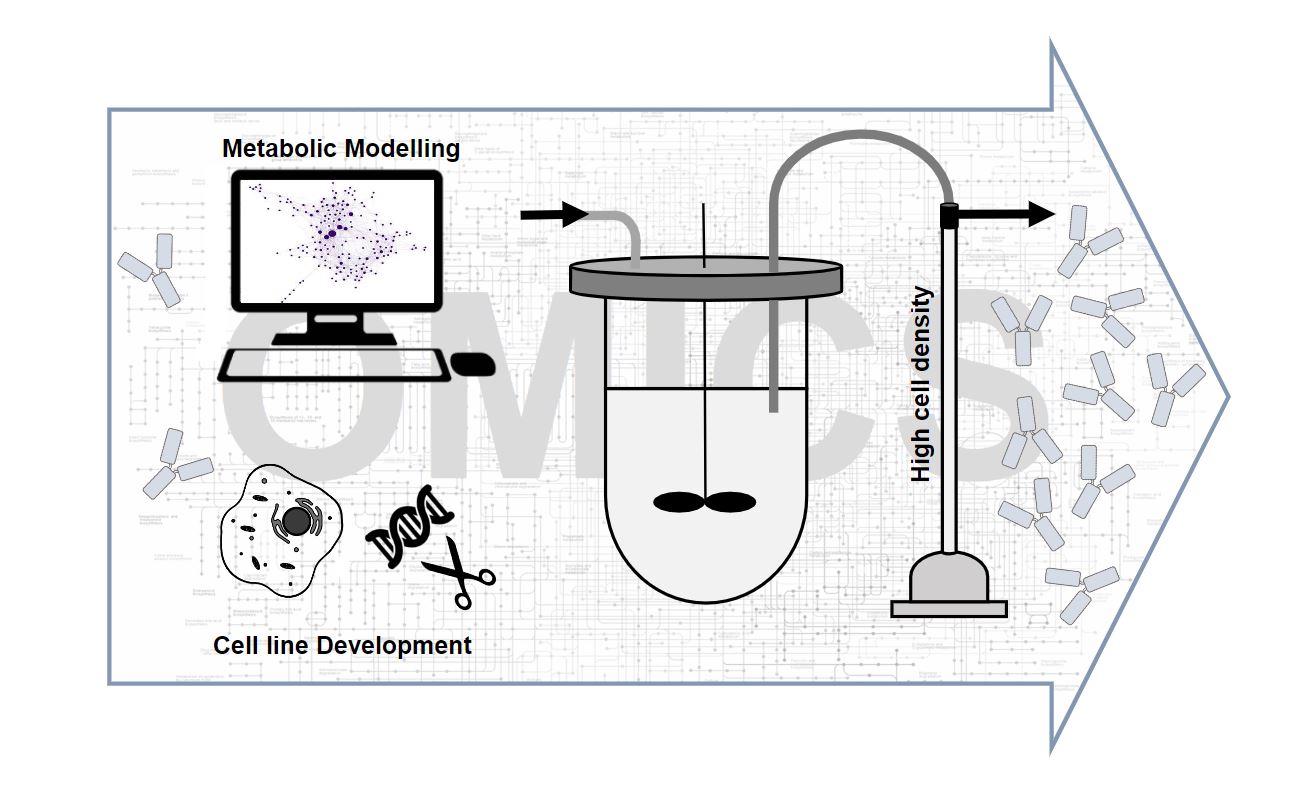 Biopharmaceuticals are complex therapeutic molecules, which represent a rapidly growing multi-billion dollar market. Mammalian cells, more specifically Chinese Hamster Ovary (CHO) cells, are the principal organism used to produce these therapeutic proteins. Traditionally, biopharmaceuticals are produced in fed-batch systems, but this limits maximum cell density and batch duration due to accumulation of toxic by-products. Perfusion reactors, wherein media is continuously filtered and replaced, offer a promise of substantially improved cell densities and runtimes, leading to higher yields, but are not yet widely adopted in commercial use.  
To improve biopharmaceuticals production, the Marcellin group utilizes a holistic approach comprising multiple collaborative projects. Principally there are three central nodes in this rational design approach: 
Cell line development (CLD) 
Bioprocess development (BPD)  

Computational modelling (CM)  
CLD projects are concerned with generating cell lines which are best suited for high-cell density processes by reducing apoptotic responses that lead to cell death. This is accomplished through CRISPR/Cas9 genetic editing technology. The resulting cell lines are applied to the BPD projects, where scaled perfusion and fed-batch reactors are run to characterize and distinguish the processes. The BPD projects also characterise the processes and cell lines with multi-omics to identify the factors most responsible for ideal process outcomes. 'Omics data from both CLD and BPD are factored into CM projects which strive to simultaneously model the results of complex engineering approaches at a genetic and metabolic level whilst also providing insights for future targets of rational design. The combination of these three areas leads to a complete and iterative cycle for upstream development.