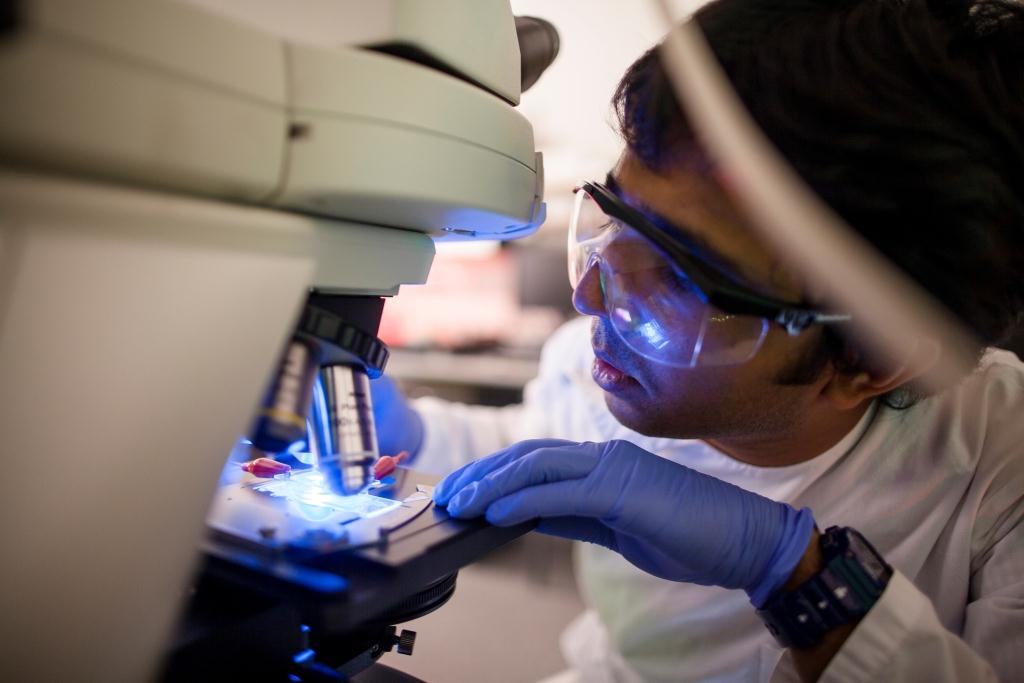 A new National Health and Medical Research Council (NHMRC) grant was announced today which will support research to develop new treatments for cancer at The University of Queensland.

Australian Institute for Bioengineering and Nanotechnology (AIBN)'s Dr Muhammad Shiddikywill use a Career Development Fellowship ($411,768) over the next four years in Professor Matt Trau's Group. 

Dr Shiddiky will seek to develop a new diagnostic tool for the early detection of cancer. The tool is focused on isolating, detecting and characterising "circulating tumour cells (CTCs)" in the bloodstream, which have been shown to correlate with survival outcomes and response to therapy. 

"I have focused my research in this area over the last several years, and have contributed significantly to developing a novel methodology based on a physical phenomenon referred to as 'nanoshearing'," Dr Shiddiky said.

"This translational-focused research proposal is centred on the 'nanoshearing' phenomenon to specifically isolate, detect and characterise CTCs in cancer patients, with the ultimate goal of implementing this technology as a standard diagnostic tool for cancer patients undergoing systemic therapy." 

"I am very proud of Dr Muhammad Shiddiky for being awarded this prestigious Fellowship - it is extremely well deserved. This fellowship will accelerate the translation and testing of this novel and highly innovative nanotechnology in the clinic," AIBN Professor Matt Trau said. 

Dr Shiddiky is an Associate Group Leader and Australian Research Council (ARC) DECRA Fellow at AIBN. In 2014, Dr Shiddiky received an ARC Discovery grant as joint chief investigator with AIBN Group Leader Professor Matt Trau in order to further study the fundamental physical chemistry of the Nanoshearing phenomenon. 
 
National Health and Medical Research Council (NHMRC) press release.