Solving society's problems through sustainable materials, healthy living and translational success.
Developing Areas
 AIBN is working to develop expertise and skills in the areas of:
 

Energy Nanotechnology in Materials, Processes, Conversion, Devices, Storage and Delivery

Theoretical and Computational Molecular Science
The University of Queensland's Australian Institute for Bioengineering and Nanotechnology (AIBN) is an integrated multi-disciplinary research institute bringing together the skills of world-class researchers in the areas of bioengineering and nanotechnology.
AIBN seeks to deliver innovative solutions to society's problems through sustainable materials, healthy living and translational success. Our research is underpinned by AIBN's Five Pillars of Research, which cover stem cell ageing and regenerative engineering, precision nanomedicine, advanced materials, agriculture nanotechnology and advanced biomanufacturing. These pillars focus AIBN's research efforts on developing new products, processes and devices for improving human health, the environment and quality of life. In this way, the Institute goes beyond basic research to promote and develop the growth of innovative industries, which will benefit Queensland and Australian economies.
Director's Message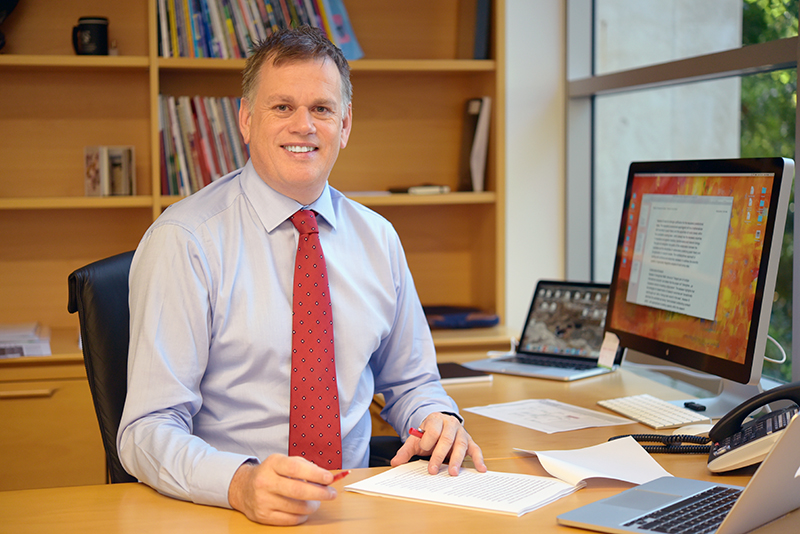 We live in exciting times as our ability to look down to and manipulate at the atomic scale allows for tantalising prospects. New scientific discoveries are made every day, and AIBN has proven to be one of the world leaders in turning these discoveries into applications for better health and sustainable solutions for energy, manufacturing and more. Many technologies developed under AIBN's roof play a significant role in shaping our society and environment for the better.
In 2015 with the stepping down of Inaugural Director Professor Peter Gray, AIBN saw the end of an era that started with its foundation in 2002. 
I now have the honour to further develop this Institute with its proven reputation for research excellence, its world class facilities, and its talented cohort of staff and students.