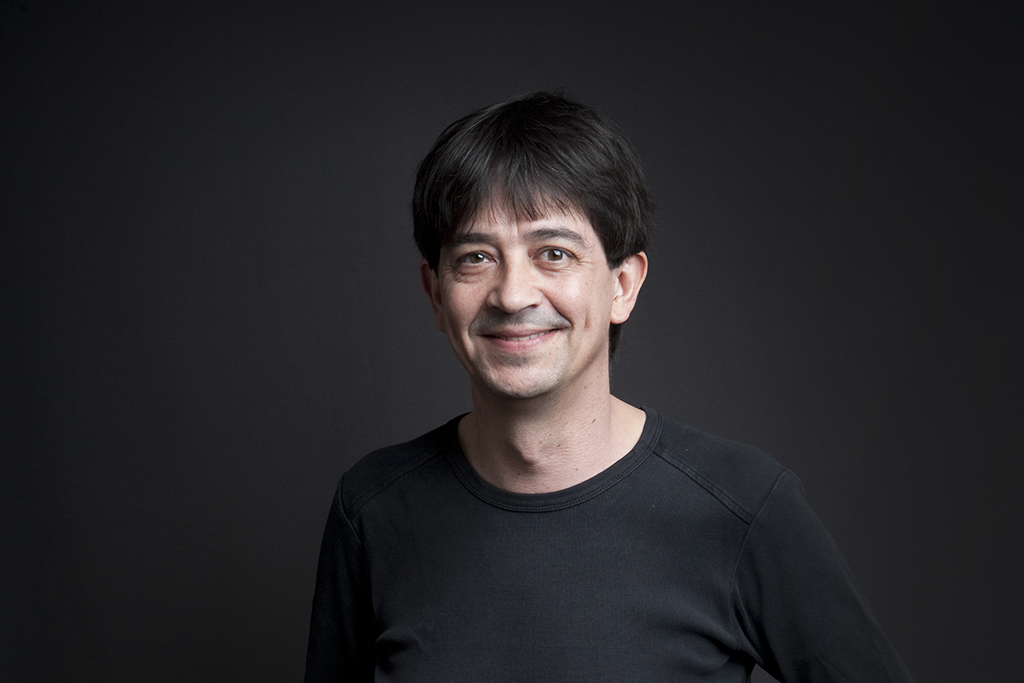 An international multi-million dollar grant will support a University of Queensland researcher's attempts to crack a 90-year old mystery around the detailed biology of cancer cells.
The Novo Nordisk Foundation (NNF) Laureate Research Grant will provide $AUD8.6 million over seven years for Professor Lars Nielsen, from UQ's Australian Institute for Bioengineering and Nanotechnology, to develop complex computational models of cell metabolism.
The research aims to understand why cancer cells and other fast-growing cells produce lactate. This could lead to better and cheaper cancer therapies.
UQ Vice-Chancellor and President Professor Peter Høj said the award would allow Professor Nielson to bring together a team of researchers at the Novo Nordisk Foundation Center for Biosustainability in Copenhagen.
"This fellowship is granted to outstanding scientists undertaking groundbreaking biomedicine and biotechnology research, and is one of only two such competitive grants awarded worldwide each year " Professor Høj said.
"It will allow Professor Nielsen to extend the influence of his work, which potentially will benefit people globally, by advancing knowledge of cancer cell development."
Professor Nielsen hopes to build a detailed model of how cancer cells and other fast-growing cells produce lactic acid, an observation first made by German biochemist Otto Warburg in 1924.
"Ultimately we are trying to understand the molecular and metabolic differences between cancer cells and healthy cells," Professor Nielsen said.
"The same principles of protein expression and enzyme mechanism apply to non-growing cells, such as fat and liver cells, and our model may have even greater application to metabolic diseases, such as diabetes."
Professor Nielsen's work in modelling complex biological systems has been applied to systems as diverse as bacteria, baker's yeast, sugarcane and insects.
It has attracted research partnerships with companies including Dow, Metabolix, Amyris, LanzaTech, Boeing, Virgin Australia and General Electric.
"The NNF research laureate gives me the opportunity to revisit work originally covered in my PhD in chemical engineering at UQ," Professor Nielsen said.
"It may even provide a solution to the problem that first attracted me to a career as a research scientist: modelling the chemical and complex sequences of biomechanical reactions within a human cell.
"When I came to Australia 25 years ago, I was planning to return to Denmark to work with Novo Nordisk, actually. But then I ran into this metabolism diagram and got very excited about trying to model it."
"Everything in the cell is networked in a very complicated way. The system is so sensitive to any change in parameters, that it just may never be possible for us to compute all the possible interactions.
"The human cell has had millions of years to get these calculations right."
Australian Institute for Bioengineering and Nanotechnology director Professor Peter Gray, said Professor Nielsen had established a world-leading centre in the institute, with 50 staff in metabolic and biochemical engineering.
"Receiving the NNF Laureate is a fitting recognition of the high regard in which he is held by his colleagues around the world, and his many significant contributions to the advancement of the metabolic engineering research field."
Professor Nielsen takes up his new role in June and will work at AIBN until the Novo Nordisk Foundation Center for Biosustainability moves into its new facility at the Technical University of Denmark late next year.