Researchers at the Australian Institute for Bioengineering and Nanotechnology (AIBN) at The University of Queensland (UQ) are developing new nanomaterials that can specifically target one of the most aggressive forms of breast cancer.
 
Dr Kristofer Thurecht, from the AIBN, has received a Novel Concept Award from the National Breast Cancer Foundation (NBCF) to lead a new innovative research project to treat triple negative breast cancer. 
 
"In Australia there are no effective targeted therapies for triple negative breast cancer, so this project aims to investigate new ways to improve the treatment of these tumours," Dr Thurecht explains.
 
The new funding from NBCF for Dr Thurecht will continue for the next two years and facilitate his group's continual work in the field of nanomedicine for new targeted therapies.
 
His group are currently developing devices capable of simultaneously diagnosing diseases, delivering a therapy and monitoring the treatment and disease progression in the body.
 
"The idea is to develop nanomaterials that can specifically target the triple negative breast cancer tumour cells by utilising novel peptide molecules, that bind to specific proteins, with high affinity for these aggressive cells," Dr Thurecht said.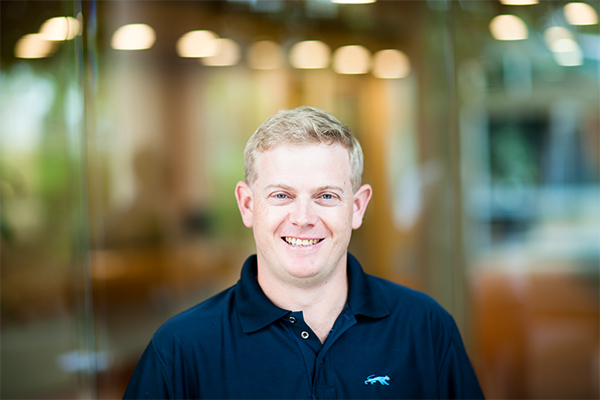 Dr Thurecht will work in collaboration with partner investigators from UQ including Dr Rakesh Naduvile Veedu and Dr Annette Shewan from the School Chemistry and Molecular Biosciences, Dr Barbara Rolfe from AIBN, and Dr Fiona Simpson from the Diamantina Institute.
 
"The work has the potential to lead to more specific treatments for cancer which have less impact on healthy tissue. Utilising targeted therapies will often lead to better prognosis and decreased side-effects from the drugs."
 
Most breast cancer targeted therapies use the clinically available drug, Herceptin, which targets the human epidermal growth factor receptor 2 (HER2) present on common breast cancer tumour cells. However, this receptor is not present on the surface of the triple negative cancer tumour cells.
 
"This nanomedicine research will first require synthesis and characterisation of well-defined nanomaterials that are not only multifunctional but also exhibit optimum behaviour in the body."
 
"The targeting efficiency of the new nanomaterial developed will then be monitored using a variety of techniques."
 
"The challenge for us is to combine the number of techniques into a single device. This is achieved by bringing together researchers across the broad disciplines of chemistry, materials, biology and imaging."
 
Dr Kristofer Thurecht is currently an Australian Research Council (ARC) Future Fellow and an Associate Group Leader at the AIBN.