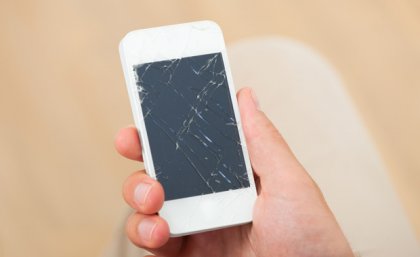 A University of Queensland start-up company has received more than $3 million in investor support for its scratch-resistant and environmentally sustainable acrylic glass for use in the computer, electronics and automotive industries.
TenasiTech co-inventor and chief scientific officer Professor Darren Martin said the world-first invention was significantly more durable than regular acrylic glass and was a fraction of the cost of other hardened acrylic products.
"Globally the acrylic glass market is worth almost $6 billion, however, the material's poor scratch-resistance is a barrier to its more widespread use as a replacement for traditional glass," Professor Martin said.
"TenasiTech's nanotechnology and ceramic additive increases a product's hardness and scratch-resistance, so you could find that cracked or scratched device screens or casings on mobile phones, computers and flat screen TVs or automotive interiors might become a thing of the past."
"The product can be supplied as a concentrate in 5mm pellet form, and once processed into the acrylic glass can significantly enhance the durability without any loss of impact strength."
Professor Martin (pictured), who is a Research Group Leader at UQ's Australian Institute for Bioengineering and Nanotechnology, said the current standard for making an acrylic glass product scratch-resistant involved strong solvents and chemicals to apply a "hard coat".
"This process requires strict environmental monitoring because of the strong solvents and chemicals, and is expensive because the coating must be applied after the plastic has been moulded into shape," he said.
"The technology we've developed is better for the environment in terms of reduced chemical and solvent use and is far more cost effective."
Professor Martin said TenasiTech's ceramic nano-additive for plastics and rubbers was easy to incorporate into the manufacturing process.
"Our process gives a more durable and scratch-resistant product for a fraction of the cost of other hardened acrylic products, and works with any of the usual processing methods."
The product was developed from breakthrough technology using nanoparticle additives to strengthen plastics.
TenasiTech is an entrant in the 2015 Telstra Australian Business Awards.
Media: Marketing and Communications team communications@aibn.uq.edu.au