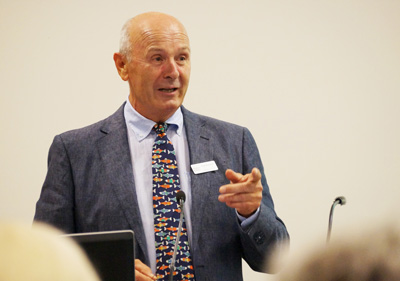 The Australian Institute for Bioengineering and Nanotechnology has launched a philanthropic initiative to support the translation of academic research into commercial outcomes.
AIBN Board chairman Euan Murdoch launched the AIBN Technology Translation Fund (AIBNcubator) last night, with the aim of raising up to $2 million through philanthropic donations.
The fund was set up to help overcome a shortage of pre-seed and seed funding in Australia, acknowledged to contribute to a lack of commercial outcomes from discovery research.
AIBN Director, Professor Peter Gray, said the fund would help take selected research projects to an "investment-ready" stage and train scientists in entrepreneurship and product development.
"Funding will encourage researchers to focus their time on an almost investment-ready project and not spread themselves too thinly across a range of projects," Prof Gray said.
"We will not only create the next generation of entrepreneurs through the training and development associated with AIBNcubator, we will also enhance our ability to attract the best and brightest national and international researchers and students."
An example of the type of AIBN project approaching the proof-of-concept stage suitable for pre-seed funding is Prof Michael Yu's technology for removing arsenic from ground water.
Another example is from Prof Anton Middelberg's research group, where novel nanoformulations are being developed for improved drug delivery.
Prof Gray said AIBNcubator would not solve a nationwide funding problem, but was the institute's way of taking proactive action.
"Everyone recognises there is a gap. Existing granting bodies fund research to a point where a potential commercial outcome can be envisaged," he said.
"At that point, researchers have limited options for further grants and this creates a gap for research projects that are not ready for seed investment or other forms of commercialisation.
"By nurturing these projects within AIBN, with funding from AIBNcubator, we will increase the prospect for investment from angel investors, venture capitalists and commercial partners."
An investment committee, made up of experienced investment and commercialisation experts, will assess the research projects proposed for AIBNcubator funding.