mRNA vaccines and therapies will be produced for clinical trials in a dedicated laboratory to be established at the Australian Institute for Bioengineering and Nanotechnology (AIBN) as demand for mRNA continues to surge.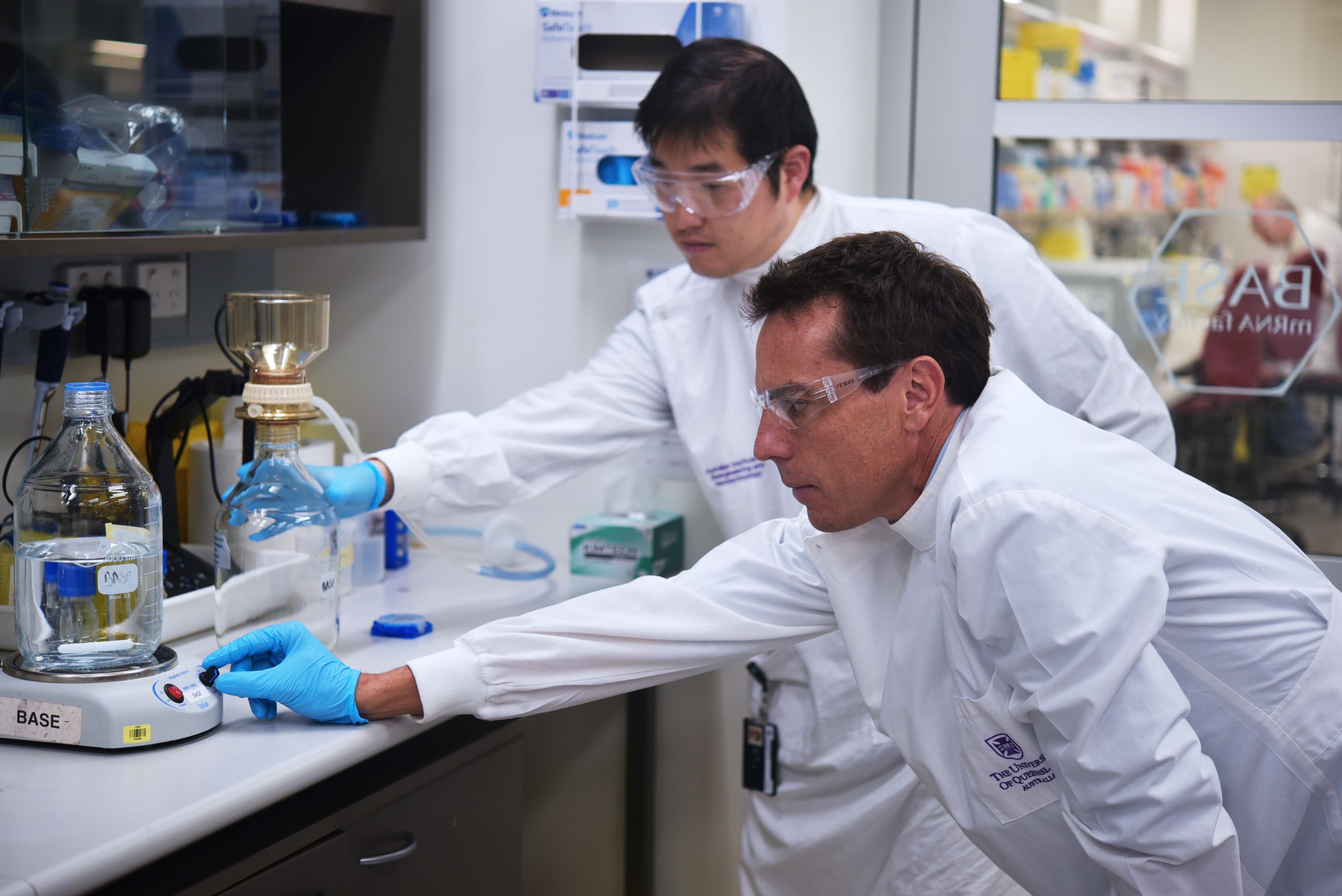 Work is underway at the AIBN's BASE facility which has become Australia's leading provider of mRNA for research and pilot studies since its launch in 2021.
The Commonwealth Government's Medical Research Future Fund (MRFF) National Critical Research Infrastructure scheme will contribute $4.3 million, with global healthcare company and partner Sanofi and UQ each committing $1 million, and the Queensland Government $250,000.

BASE director, Associate Professor Tim Mercer said the project would cement the facility's footing in the growing mRNA industry, which was worth $55 billion in 2022 and tipped to grow to $107 billion globally by 2030.
"This will provide the BASE facility with end-to-end capabilities for mRNA vaccine development, from their initial design through to clinical trials - allowing the next generation of mRNA vaccines and therapies to be built in Queensland," Dr Mercer said.

"This centre will help ensure the world's biggest biotech companies continue to turn to Australian researchers at UQ when they're looking to make what could be the next medical advance.

"We aim to begin manufacturing mRNA for Phase 1 clinical trials in 2024."
Read the full announcement on UQ News here. 
Join The Network
Stay on top of our industry news and developments, events and opportunities, by joining The Network
Sign up today