Th BASE Facility would like to announce the upcoming Queensland mRNA Symposium 2023, being held at The University of Queensland.

The event brings together the mRNA community from across scientific, clinical, commercial and government organisations in Queensland.
Featuring talks on mRNA biology, vaccines, and therapies from state and national experts
Showcasing advances in mRNA technologies, manufacturing, and delivery
Panel discussions on clinical, legal, and commercial issues impacting the growing mRNA industry
Connect across the Queensland mRNA ecosystem
Date: Friday, 14 July
Time: 10.30am - 6.30pm
Location: GHD Auditorium (entrance on level 3), Advanced Engineering Building (#49), The University of Queensland, St Lucia QLD or Online via Zoom (TBA)
Registration: Eventbrite link here.
Virtual link provided to those who register.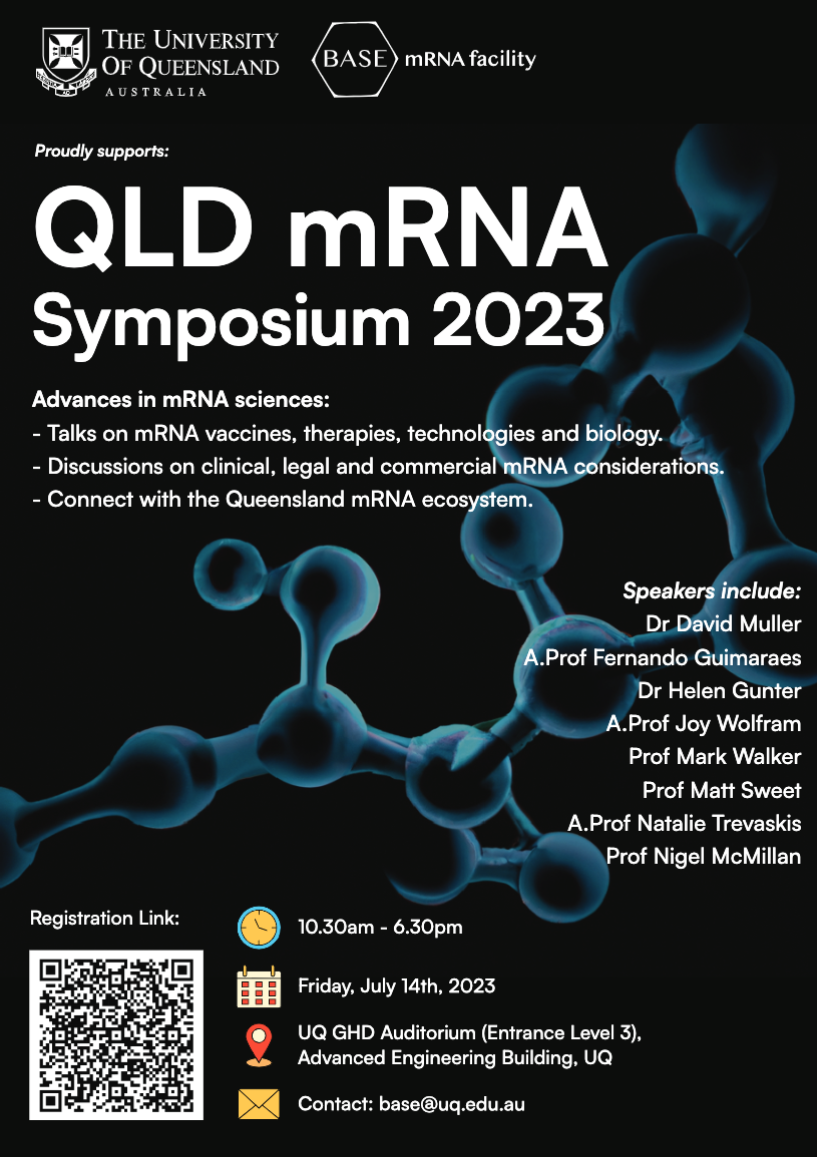 Venue
The University of Queensland, St Lucia QLD or Online via Zoom (TBA)
Room:
GHD Auditorium (Entrance on level 3), Advanced Engineering Building (#49)