Target participants: EMCRs from AIBN and other institutes
Item

Topic

Time

Presenter

Content

1

Registration

9.00 am - 9.30 am

-

-

2

Career Insights from Industry guests - Session -1

9.30 am - 11.00 am

Various (below)

Intro and 7 x 10 min presentations for each guest

3

Morning Tea

11.00 am - 11.15 am

 

 

4

Round table discussions for your future career – Industry guests -2

11.15 am -12.30 pm

Various (below)

2x 20 mins seated discussion with an industry guest of choice.

Panel recap. of their discussions

5

Lunch and networking

12.30 pm - 1.30 pm

-

-
Speakers Bio

Prof Stephen Rose
Head of Clinical Development
AdvanCell Isotopes
Professor Rose is Head of Clinical Development at AdvanCell Isotopes, an Australian-based radiopharmaceutical company developing the next generation of Targeted Alpha Therapies for the treatment of cancer. Before joining AdvanCell, Prof Rose led a $35m Future Science Platform within CSIRO to drive innovation in the Medical Technologies and Pharmaceuticals sector. He has published more than 240 manuscripts and has received research support from the NHMRC, MRFF and ARC along with various Foundations. In this role at AdvanCell, Prof Rose focuses on the development and translation of novel Targeted Alpha Therapy using the therapeutic alpha isotope 212Pb (Lead-212). Prof Rose has along academic history with UQ through the CAI and UQCCR.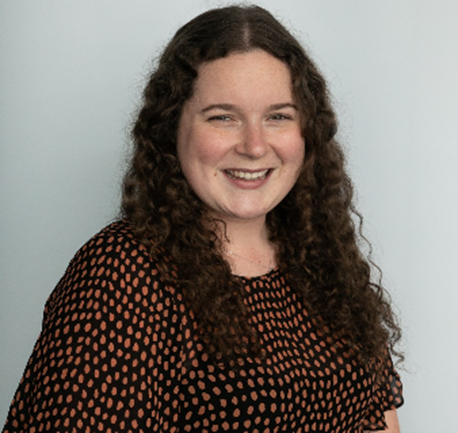 Kate Beard
National Medical Advisor, Medical Affairs
Novo Nordisk
Kate is a driven professional in the pharmaceutical industry; she previously worked as a Medical Science Liaison and has recently begun work as a National Medical Advisor. In this role she merges creativity with a sharp business acumen in the realm of medical affairs.
Kate completed a Master of Pharmaceutical Medicine in 2022 at the University of New South Wales, graduating with Excellence. 
Kate has been empowering individuals to find their way in the pharmaceutical industry, enhancing their employability, and elevating their interview success, both through formal university programs and informal mentoring initiatives since 2019.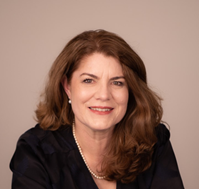 Catrina Codd
Director Clinical Project Management
IQVIA
Catrina Codd joined IQVIA Biotech in September 2021 in the role of Director, Clinical Project Management. She is a clinical research professional with more than 30 years' experience across pharmaceutical, CRO, not-for-profit, hospital, government and academic environments and has a wide range of therapeutic area experience. She has held a range of leadership and management positions with demonstrated success in building research capacity, building research organisations from the ground up and establishing robust operational systems. She has a collaborative leadership style, promotes a diverse and stimulating company culture and enjoys investing in professional development of her teams.
Catrina currently sits on academic advisory boards, delivers guest lectures, is an active member of clinical trial industry groups and is a mentor with IMNIS, Industry Mentoring Network in STEM. She is a recipient of the ARCS Osmund Russell Scholarship and conducted original research on informed consent for clinical trials. She holds a Master of Public Health (epidemiology and statistics) from the University of Queensland, a Bachelor of Science Degree (environmental pollution and health) from Griffith University and is a Registered Nurse (training from the Princess Alexandra Hospital).
Emma Livingstone
Associate Director (Pre-Award)
Research Office
The University of Queensland
Emma completed her PhD at the IMB (UQ) in 2019 and remained in the lab for a few months at both IMB and WEHI. After toying with the idea of a post-doc in the UK she realised it wasn't the right fit for her and decided to explore opportunities beyond academia. In 2020, Emma joined the UQ Research Office as a Research Administration Officer, overseeing pre- and post-award administration of MRFF grants, strategic NHMRC grants, and the ARC Centres of Excellence. She subsequently progressed into management roles, leading the STEM/HASS/BEL-facing team and overseeing the Indigenous Research Strategy. In 2022, Emma stepped into her first Senior Management role overseeing the pre-award function, and she is currently Associate Director (Pre-Award) in the UQ Research Office. In her current role, Emma plays a pivotal part in the strategic and operational management of grant development and submission functions at UQ and is a source of specialised strategic advice on current and emerging national and international funding opportunities.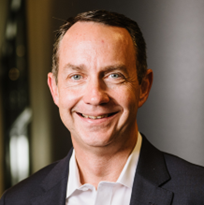 Prof Trent Munro
Industry Professor and Group Leader, AIBN
The University of Queensland
Senior Vice President of Therapeutics
Microba Life Sciences
Professor Munro has over 25 years' research and development experience, including with multinational biopharmaceutical company Amgen. During this time which included the role of Executive Director leading a global team. As Senior Vice President of Therapeutics at Microba Life Sciences, Professor Munro leads the Company's therapeutic strategy to progress its drug development programs and pharma partnering engagements. Professor Munro is also an Industry Professor at The University of Queensland. Prior to joining Microba, Professor Munro held several leadership roles in Australia including Director of the National Biologics Facility (NBF), Program Director of the CEPI funded Rapid Response Vaccine pipeline, Director of the ARC Centre for Biopharmaceutical Innovation (CBI) and Senior Group Leader at the Australian Institute for Bioengineering and Nanotechnology (AIBN) at the University of Queensland. Professor Munro completed postdoctoral studies in cell biology and developmental genetics at Harvard Medical School and the University of Cambridge and has a PhD in Protein Biochemistry from the University of Queensland.
Dr. Kym Baker
General Manager
Patheon, by Thermo Fisher Scientific
Patheon is a contract manufacturer of biological parental products produced from mammalian cell lines for both ongoing clinical trials and commercial drug manufacture serving a worldwide market. 
Dr Baker has a strong academic and commercial background, holding a variety of positions in the biotechnology and biopharmaceutical industry for over 20 years in the UK.  Following Industrial sponsored post-doctoral studies at the University College of London and University of Kent working with Celltech (now UCB), GSK, British Biotech and Lonza, Kym joined the management team in Lonza, UK holding a variety of senior positions across both development, manufacturing and quality.
Returning to Australia, Dr Baker took up the GM role in Patheon.  Dr Baker graduated with 1st class Honours from the first ever intake of University of QLDs Bachelor of Applied Science Biotechnology programme then obtained her PhD from the Australian National University in Canberra based in CSIRO. 
Dr Baker is passionate about science education and the development of future scientific and engineering talent to help grow the Biotechnology industry in Australia through improved collaboration between industry and academia.