We are pleased to present two students who are close to the end of their PhD here at AIBN to share their research with you.
Date: Thursday, 7 October
Time: 12 - 1pm
Venue: Online Via Zoom
Click here to access the free seminar.
Life beyond PEG: New directions for polymer-based nanomedicines
Mr James Humphries, Thurecht Group, Australian Institute for Bioengineering and Nanotechnology, UQ.
Polymeric materials have shown tremendous promise for improving the delivery of drugs, diagnostics, and molecular imaging agents in the body. Within the clinical and pre-clinical space, these formulations heavily feature the synthetic polymer Poly(ethylene glycol) (PEG), however, evidence of immunoreactivity against this polymer has led to an explosion of research into alternative materials that maintain similar physical properties to PEG, whilst presenting a different chemical identity to the immune system.
One class of materials poised to become the next generation of drug delivery platforms are Poly(2-oxazolines) (POx). Despite extensive development from a polymer chemistry perspective, relatively little has been done to contrast these materials to PEG in terms of their biodistribution, as well as their immunoreactivity in vivo. My research is focused on resolving similarities and differences between these emerging materials and their established counterparts via a number of approaches that will be discussed in this talk.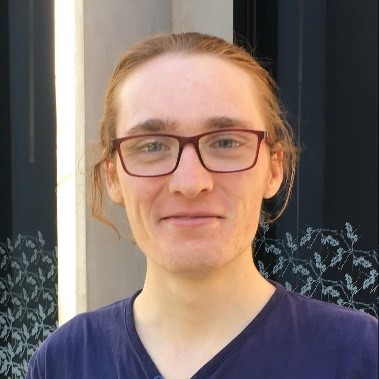 Bio
James is a final year PhD student from the Thurecht group. His research interests intersect with multiple fields such as polymer chemistry, molecular imaging, and immunology. Currently, his research is focused on interrogating the biological interactions of various hydrophilic polymers that are commonly used in nanomedicine formulations.
Establishing a defined snake venom-controlled fibrin network for wound healing and biophysical studies
Mr Zhao Wang, Rowan Group, Australian Institute for Bioengineering and Nanotechnology, UQ. 
Fibrin is the provisional matrix after injury, delivering key biophysical cues to promote wound healing in a timely and coordinated manner. The effect of the biophysical cues of fibrin on wound healing has not been studied due to a lack of control over the enzyme-catalysed polymerization of the fibrin network in vitro. Here, we establish a newly defined snake venom-controlled fibrin system with precisely and independently controlled architectural and mechanical properties. Employing this novel system, we reveal that fibrin architecture has prevailing control over fibroblast spreading and long-term differentiation. With the 'coarse' architecture promoting early spreading in a non-YAP (Yes-associated protein)-dependent manner, the 'fine' architecture renders fibroblasts highly sensitive to transforming growth factor β1 (TGF-β1), triggering profound fibroblast-to-myofibroblast differentiation in a stiffness- and YAP-dependent manner. These findings implicate matrix architecture as a key mechanism of fibroblast differentiation and provide new biophysical strategies in the design of biomaterials to promote scarless wound healing.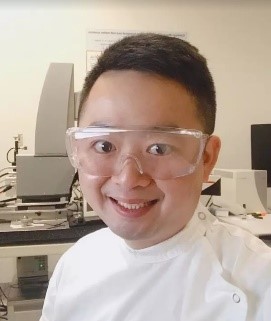 Bio
Zhao Wang received his Bachelor of Dental Science (BDSc) and Master of Dental Surgery (MDS) degrees from Nanjing Medical University, China in 2013 and 2016, respectively. His Master's degree focused on multiple genetics and therapeutics in Head and Neck Squamous Cell Carcinoma (HNSCC) under the supervision of Prof Yunong Wu. After a short period of practice in dentistry, he started his PhD in Australian Institute for Bioengineering and Nanotechnology (AIBN) at the University of Queensland under the supervision of Prof Alan Rowan, Dr Amanda Kijas and Dr Jan Lauko. His project focuses on biophysics during wound healing and its translational applications.
About AIBN Seminar Series
The AIBN Seminar series showcases a range of seminars across different topics and disciplines