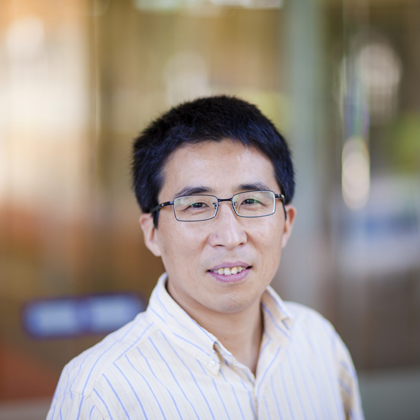 Researchers at The University of Queensland (UQ) are working with industry in China to develop better batteries for hybrid cars, enhancing performance and reducing emissions.
The researchers from UQ's Australian Institute for Bioengineering and Nanotechnology (AIBN) and School of Chemical Engineering are developing high performance electrode materials for Lithium-ion batteries.
Working with Leling Shengli New Energy, they are using nanostructured carbons to modify the battery's cathode, through which an electric current flows.
The project has received $480,000 in Australian Research Council Linkage Project funding, with $300,000 in additional support from industry.
It involves Dr Denisa Jurcakova, Professor Lianzhou Wang and Professor Max Lu working with Leling Shengli chief executive officer Yuancheng Zhang and manager Jun Lei.
Prof Wang said the project addressed important issues, including the need to move to clean energy and reduce carbon emissions.
"Effective storage is crucial for use of renewable energies, since zero emission vehicles need high-capacity batteries," he said.
"The research will create new knowledge in the field of functional materials and new methods and processes for making novel Lithium-ion batteries.
"It will lead to a new family of cathode materials for Li-ion batteries and new energy storage systems, important for an efficient and renewable electricity grid and hybrid transportation industry."
Funding will enable the UQ researchers to design new cathode materials and supply them to Leling Shengli for a trial to determine suitability for scale-up to industrial quantities.
Leling Shengli sent a delegation to UQ this month to discuss details of the project and UQ researchers will visit the company mid-year to see the scale-up facilities.
Two postdoctoral research fellows and two PhD students will be working exclusively on the project.