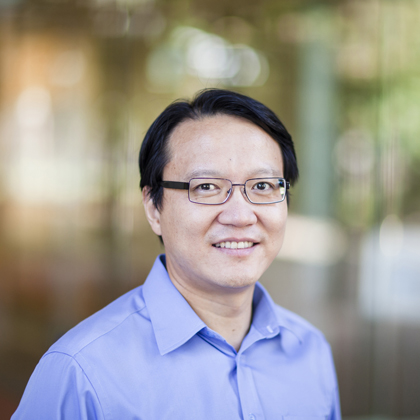 Australian Institute for Bioengineering and Nanotechnology (AIBN) researchers have taken a significant step in designing nanoparticles, that mimic a virus, to deliver medicines to diseased or damaged cells.
The researchers, based at The University of Queensland, say the nanoparticles show promise as a platform for targeted delivery in gene therapy, cancer treatment and drug delivery.
The nanoparticles combine a rough surface, that binds to targets such as cancer cells, and architecture that allows a large payload of medicine to be delivered efficiently.
Publication of the research in Advanced Materials provides a "proof of concept" as the researchers prepare to further develop the nanoparticles using newly-obtained Australian Research Council funding.
AIBN material scientist Prof Michael Yu will use $450,000 in ARC funding to lead the design of nanoparticles that overcome poor stability, low efficacy and unwanted toxicity associated with some delivery methods.
"There is a lack of safe and efficient carriers, developed from nanomaterials, that deliver genes or therapeutics drugs into cells," Prof Yu said.
"The delivery of various therapeutic molecules into cells is crucial in modern medicine. It is an ongoing challenge to develop non-viral carrier systems with good safety and high delivery efficiency.
"We are working on a new concept that can be applied to the generation of a new material platform for gene and pharmaceutical delivery."
Researchers chose to mimic viruses because of their high infection rates, but without any of the genetic material such as RNA or DNA being used in the nanoparticle make-up.
Early research results showed uptake into cells of medicines on roughened surfaces increased by up to 300 per cent – more than the increase of the surface area.
The efficiency of gene delivery was also tested, with specific biomimetic nanoparticles showing a better performance than targeted delivery devices in use at the moment.
"We are pleased with the progress we have made in developing the platform, using a multi-disciplinary approach that involves material science, biology and pharmaceutical delivery, but we have a long way to go as we move towards clinical applications."
AIBN researchers including Prof Yu are leading projects which attracted nine ARC Discovery Project (DP) grants totalling more than $5.7 million, while two researchers received Discovery Early Career Research Awards (DECRAs) and two were awarded Future Fellowships.
Leading research projects using DP grants are AIBN Professors Debra Bernhardt, Michael Monteiro, Lars Nielsen, Justin Cooper-White and Matt Trau; Associate Professor Idriss Blakey; and Dr Kris Thurecht.
DECRAs were awarded to Dr Frank Sainsbury and Dr Yuling Wang and Future Fellowships to Dr Chenghua Sun and Dr Zhongfan Jia.