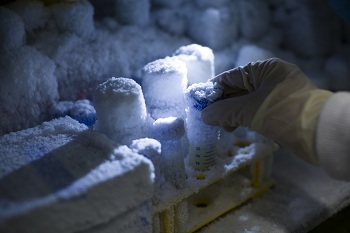 Researchers at the Australian Institute for Bioengineering and Nanotechnology have been named on 12 Australian Research Council grants administered at The University of Queensland in funding announced across the year.
Five ARC Linkage Projects were previously announced, and in the latest round AIBN was awarded four ARC Discovery Project Grants, one Discovery Early Career Researcher Award, and AIBN researchers are also involved in two Linkage Infrastructure, Equipment and Facilities grants.
AIBN Director Professor Peter Gray welcomed the funding, which totals more than $5.2 million and said it will assist in accelerating development of technologies in areas as broad as agriculture, sustainability, and health.
"The projects announced by the Australian Research Council are vital to help deliver the next generation of technological solutions for the benefit of society," Professor Gray said.
Associate Professor Linda Lua and Professor Anton Middelberg were awarded a $430,000 ARC Discovery Project to study a single-dose nanovaccine for cost-effective influenza poultry vaccination, which does not require refrigeration by being stable at room temperature.
Professor Matt Trau will lead an ARC Discovery Project worth $315,000 to develop a technology that can capture and study nanosized molecular complexes in their natural state for use in biology, biotechnology and advanced materials.
Professor Lianzhou Wang will receive $310,000 to develop photocatalyst systems that can convert waste products into valuable chemicals using solar energy.
Professor Kirill Alexandrov, based at the Institute for Molecular Bioscience, will lead a $650,000 ARC Discovery Project to develop electric biosensors that utilise a new class of artificial protein receptors.
Dr Yu Chen from the Wang Group received a prestigious $355,000 Discovery Early Career Researcher Award for the development of a diagnostic and therapeutic nanoplatform for cancer treatment.
Separately, Dr Kristofer Thurecht will lead a $650,300 Linkage Infrastructure, Equipment and Facilities project to establish an advanced facility for the characterisation of bionanomaterials in biomedical applications.
Professor Darren Martin is also involved in a LIEF project led by Professor David Williams of the UQ School of Civil Engineering to create an $800,000 national rock, concrete and advanced composite testing facility.
In ARC Linkage Projects announced earlier in the year, Dr Kris Thurecht and Associate Professor Steve Mahlerreceived $360,000 to develop a stable nanomaterials and biomolecules delivery platform for antibodies, using promising prostate cancer antigen MIL38 as a translational test bed with partner Minomic International Ltd.
Professor Michael Yu will lead a $330,000 Linkage Project with Elanco Animal Health to combat the annual $400 million loss of Australian livestock to ticks and the buffalo fly, using a naturally derived pesticide called Spinosad in silica hollow spheres for improved adhesion to fur and skin, and reduced ultraviolet degradation.
Zoetis Australia will link together with  Professor Lars Nielsen and Dr Esteban Marcellin on a $488,000 project to lower the cost of producing toxoid vaccines, commonly used in livestock, by decreasing the high level of batch failures and improving vaccine concentration.
Professor Lianzhou Wang was also named on a $377,000 Linkage Project with Baosteel Company led by Professor Han Huang of the UQ School of Mechanical and Mining Engineering to develop water‐based nano‐additive lubricants for use in steel production, with the objective of improving the quality of steel and reducing waste by-products.
Lastly, Professor Darren Martin was named on a $159,661 Dow Chemical (Australia) Ltd Linkage Project to develop innovative carbon fibres that are cost‐effective and high‐performance using plastic polyethylene to reduce the restrictive price of carbon fibres.
Media: Darius Koreis, d.koreis@uq.edu.au, +61 7 3346 3962, +61 427 148 187.