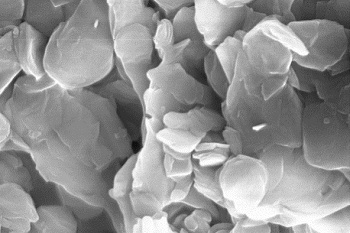 Recent clinical trials of a new method for delivering non-steroidal anti-inflammatory drugs (NSAIDs) using clay nanoparticles developed by researchers at The University of Queensland have shown positive results.
Clay nanoparticle technology patented byAustralian Institute for Bioengineering and Nanotechnology researchers Associate Professor Gordon Xu and Professor Max Lu has successfully been trialled by industry partner Oxford Pharmascience Ltd (OXP), UK.
NSAIDs are the most widely used class of drugs and more than 30 million people worldwide use them each day for pain relief. Ibuprofen and naproxen are the two dominant NSAID molecules, with combined worldwide sales in excess of US$5B per annum.
"NSAIDs, such as Ibuprofen and Naproxen, are widely used to relieve pain, cough and cold, and inflammation," Associate Professor Xu said.
"Unfortunately, chronic use of NSAIDs can cause well-documented gastrointestinal side effects, such as ulcers and bleeding. Our technology can be utilised with NSAIDs to mask their bitter taste and reduce their side-effects such as gastrointestinal irritation."
Associate Professor Xu said the successful trial means that by control-preparation of the layered double hydroxide (LDH) clay nanoparticles, the technology can be hybridised with some of the most popular common drugs.
The innovation has been recently licensed to OXP, to develop commercial products for global markets. The company has now branded the LDH platform as OXPzero™, and has manufactured two lead assets - OXPzero™ Ibuprofen and OXPzero™ Naproxen. In 2014 and 2015, OXP conducted four Phase I pharmacokinetic (PK) and gastroduodenal irritation clinical trials with these two lead assets.
The clinical results have demonstrated that these two OXPzeroTM products cause significantly milder irritation in the gastrointestinal tract than current standard ibuprofen and naproxen, while also completely masking the bitter taste and delivering enhanced drug release properties.
Encouraged by these exciting clinical trial outcomes, and with the recent US grant of one of its key patents on the basis of UQ's technology, OXP has initiated contact with a number of large global pharmaceutical companies who have strategic interest in the NSAIDs market.
This collaborative development research has the potential to generate substantial economic benefits to both the industry partner and UQ in the coming years enabling more medical breakthroughs.
The research is also expected to have a huge impact on patients' quality of life through its ability to deliver products that significantly decrease gastrointestinal side effects.
AIBN research is targeted towards creating positive societal change through the development of new innovations in human health, energy, manufacturing and sustainability.
Media: Darius Koreis, d.koreis@uq.edu.au, +61 7 3346 3962, +61 427 148 187; Associate Professor Gordon Xu, gordonxu@uq.edu.au, +61 7 3346 3809.