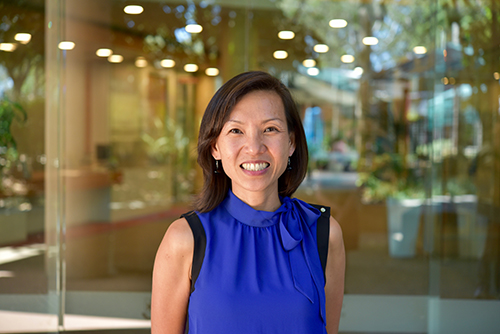 Queensland Health's Forensic and Scientific Services is leading an innovative research collaboration with the Australian Institute for Bioengineering and Nanotechnology at The University of Queensland to develop an improved diagnostic test to detect Zika virus.
The Protein Expression Facility housed at AIBN is working with FSS to produce Zika virus proteins for a potentially faster, safer and cheaper blood test.
FSS Senior Research Scientist Dr Alyssa Pyke said the work aims to develop a detection test using parts of the virus itself.
"Together with The University of Queensland we are developing a synthetic Zika virus protein that could be used to detect the disease in a more accessible way," Dr Pyke said.
"Our work could make aspects of Zika virus research and diagnostic test development easier and more widely available as you don't need the original live virus or the expensive high containment," she said.
"Instead, we are using the genetic sequence of Zika virus to produce non-infectious proteins, which are much safer and could still be used to detect Zika virus infection in patients."
Dr Pyke said Zika virus is similar to dengue virus, for which a rapid detection test based on a protein called NS1 has already been developed at UQ. They provide hope that a successful outcome to detect Zika virus infections may also result from their work with proteins like Zika virus NS1.
It is important that accurate and rapid tests are developed and made available, particularly in Queensland where the threat of local transmission is higher due to the presence of suitable mosquito vectors.
The state also has a significant influx of tourists and travellers who may inadvertently bring the virus into the country after being infected overseas.
Protein Expression Facility Director Associate Professor Linda Lua said the proteins have numerous further advantages that the researchers are looking to exploit.
"Working with infectious pathogens can be dangerous for medical researchers, and synthetic proteins can replace the need for that risk," Associate Professor Lua said.
"Our role is to rapidly produce the protein, in a large quantity and with high quality, for Forensic and Scientific Services to further develop the diagnostic test."
Associate Professor Lua said future research may also show that Zika virus synthetic proteins are an effective way of inducing an immune response.
"Researchers could potentially make specific antibodies or develop drugs that could be used as therapies to treat Zika virus infections," she said.
FSS and UQ have joined forces together to find ways to rapidly respond to infectious disease threats; ultimately benefitting the health and wellbeing of Queenslanders.
Media: Darius Koreis, d.koreis@uq.edu.au, +61 7 3346 3962, +61 427 148 187; Associate Professor Linda Lua, l.lua@uq.edu.au, +61 7 3346 3979.
On this site