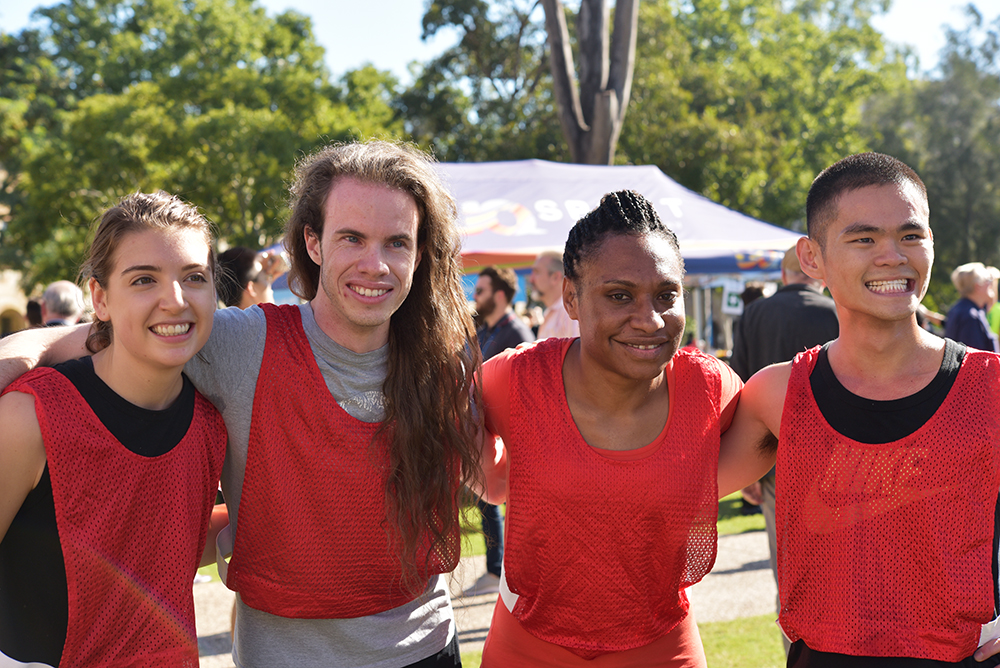 In the warmth of a bright autumn afternoon, the racers crowded in the shade of the sandstone arches as they prepared for the 2017 UQ Great Court Race.

The time had come for the Mixed Staff Relay. The AIBN for Gender Equity team took their positions, this was the moment they had trained for. Six hundred and thirty six metres of sandstone lay between them and victory. A hush settled over the crowd.

With a crack of the starting pistol they were off. One minute and thirty three seconds later, the dizzying crimson blur that was the AIBN team proved that they are not only quick minds in the lab, but also very quick in general.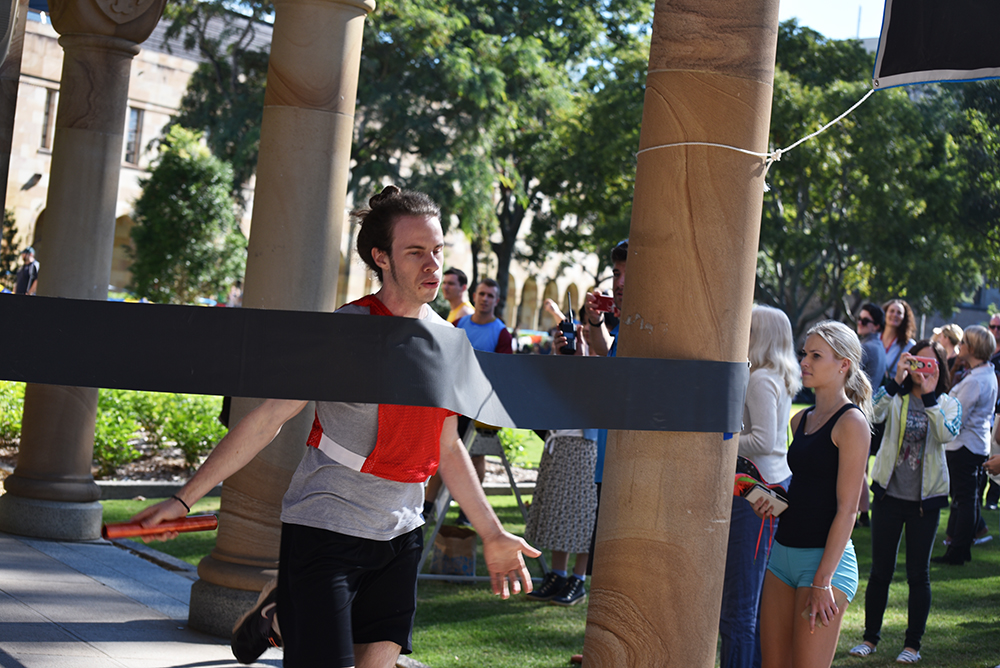 Our fleet footed runners Ariane Mora, Lewis Chambers, Irene Reto and Nick Hong Seng Lee are now the reigning 2017 Great Court Race Mixed Staff Relay champions!