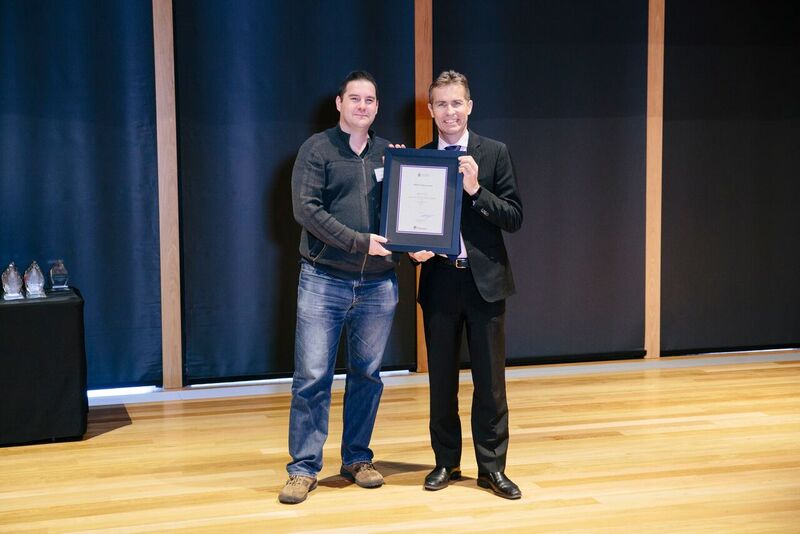 The AIBN IT team received recognition for their hard work and expertise at the 2017 UQ Awards for Excellence.  The team was awarded a Commendation in the category "Excellence in Service" following nomination by an AIBN researcher, who described our IT experts as "exemplars of service and competence, and continually delivering service which exceeds all expectations".
The "excellence in service category" had over 50 nominees, so the competition was fierce. The Commendation reflects the high quality of support this team provides to AIBN.
For every challenge faced, particularly during high stress situations such as grant writing season, the IT team at AIBN can always be relied on to provide immediate, courteous, and capable support to allow the scientific staff of the AIBN to achieve their research goals. 
The UQ Awards for Excellence provide an opportunity for us to acknowledge and celebrate the achievements and successes of our colleagues which reflect and support our Values.  These Awards celebrate leadership behaviour and staff achievement across all levels of the organisation, regardless of position.