A colourful pillow-like structure has highlighted the role imagination and creativity play in scientific research after winning the 2019 AIBN Science Image Contest.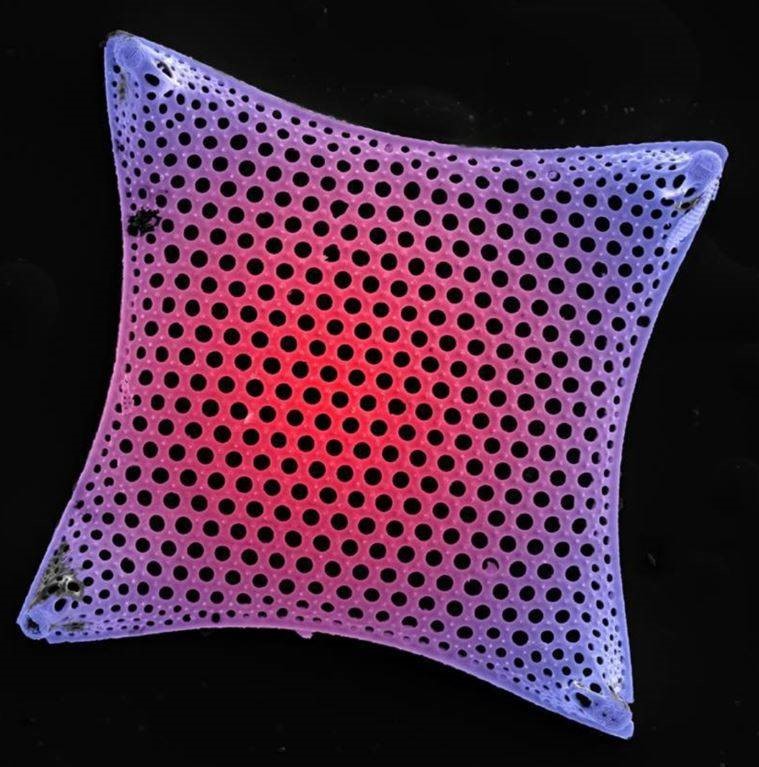 PhD student Caizhi Liao overcame more than 40 entries to claim first prize with his stunning Micro-hollow-Pillow structure.
The piece was created by Nanoscribe system in the Australian National Fabrication Facility, housed at AIBN.
Second place was awarded to Dr Rebecca Griffiths for her image capture of an immunostained choroid plexus structure in brain organoid.
And third place, submitted by Yuan Gao, captured unique crystallized protein structures under a polarized light microscope.
The winner of the people's choice vote was Belal Shohayeb, who captured an image of a mouse neocortex showing DAPI in gray, neuronal progenitors in Magenta and neurons in green.
These 2019 AIBN Science Image Contest provides a glimpse of a world within ours, and show a more artistic side to our researchers.
AIBN's world class facilities give our researchers the opportunity to generate and capture these stunning images, including 3D computer modelling, confocal microscopy, fluorescence microscopy, scanning electron microscopy, and transmission electron microscopy.
You can see the all the entries for this year's contest in our Facebook gallery.