The Australian Academy of Science has elected AIBN Director Professor Alan Rowan as a Fellow for his sustained contribution to research and scientific endeavour.
He is one of just 24 new Fellows nationally to join the Academy.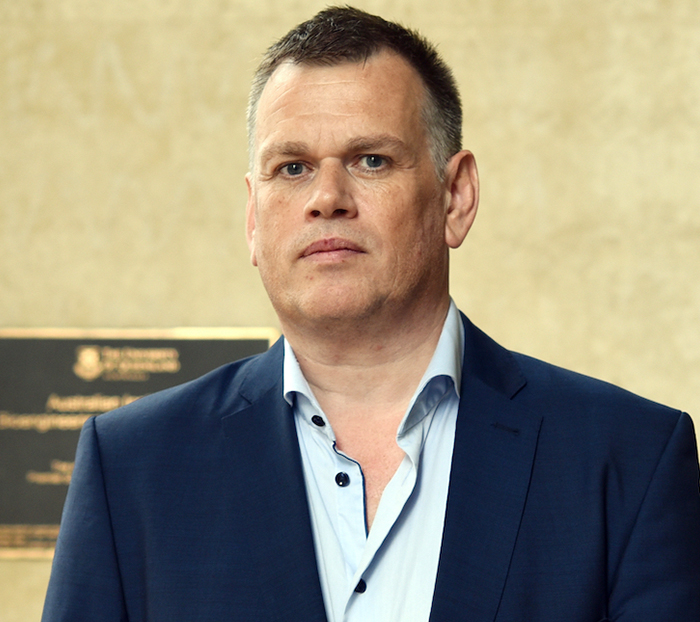 "It's a great honour to be a Fellow of the Academy," says Professor Rowan. "However it an accolade which is built upon the hard work of a cohort of students I have been fortunate to have mentored and trained."
"The honour belongs as much to them as to me."
Professor Rowan is a physical materials chemist working at the at the interface of chemistry and biology.
"I have had the fortune to work in many areas from solar cells to biomimetic catalysts through to wound dressings and nanomachines," he says.
A cents for wound research
In 2011, his team discovered a new polymer while developing counterfeit-proof banknotes.
"This gel was found to be the first genuine biomaterial, which mimics the mechanical properties of the human body's collagen and fibrils," he explains.
"The discovery has helped drive a new field of stress-stiffening smart materials and aided in our understanding of how cells work."
UQ Vice-Chancellor and President Professor Peter Høj AC congratulated Professor Rowan, saying that UQ is "tremendously proud of Alan's research and leadership at the AIBN – one of UQ's 'big three' bio-institutes.
"He is well known for his seminal work in diverse fields ranging from single enzyme studies, single molecule magnets, organic solar cells, biomimetic catalysis, through to biohybrid catalysis, biomimetic gels and polymer therapeutics.
"The research of Alan and his teams is likely to be world-changing in medicine, energy and biotechnology."
New honour heralds grand plans
Professor Rowan says that there are plenty of big challenges he and his colleagues still want to tackle.
In particular, he wants to develop new wound dressings to prevent scarring, new materials for growing cells and organs and new solutions for combating osteoporosis and rheumatoid arthritis.
In addition to solving scientific puzzles, Professor Rowan stresses the importance of science communication and teaching.
"Of equal pleasure in science, is teaching young minds, watching the young scientists grow and seeing their creativity and passion flourish."
The Australian Academy of Science plays an important role in raising scientific awareness in the community and inspiring the next generation of scientists, he says.
"I forward to being a part of it, and helping play a role in advocating for science in society."