AIBN Professor Trent Munro is part of a new biotechnology company aiming to treat Type 2 diabetes using saliva from parasitic worms.
Professor Munro has been appointed an Advisory Board member of Macrobiome Therapeutics, spun out of James Cook University (JCU) research and a recipient of $2.2 million in new federal government funding.
His AIBN team and the National Biologics Facility (NBF) have conducted collaborative research with JCU lead researcher Professor Alex Loukas to develop potentially game-changing therapeutics.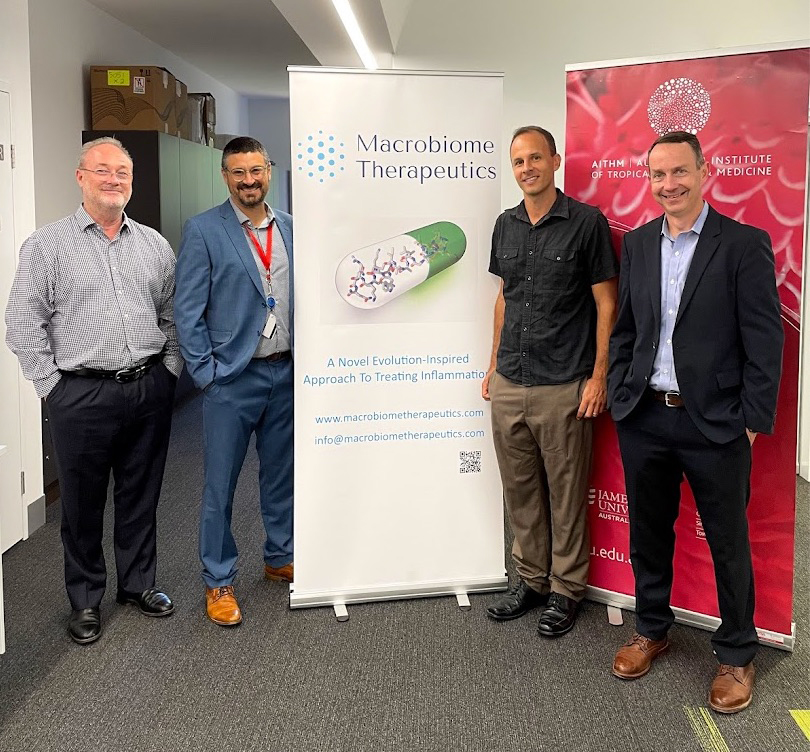 The funding will be used to identify the therapeutic properties in hookworm saliva and replicate them in the laboratory using pharmaceutical industry standards.
Parasitic worms secrete compounds that have anti-inflammatory properties to stop the human immune system from flushing them out.
Professor Munro said studies in developing countries showed that removing hookworms with medicines caused people to become more susceptible to diseases such as diabetes.
Something in the immune system's response to the secreted compounds can prevent the onset of the diseases, he said.
Macrobiome Therapeutics aims to generate similar responses using molecular medicine.
"There are more than 1.2 million Australians known to have diabetes, causing health and social impacts on their lives – as well as the lives of family members," Professor Munro said.
"This research aims to significantly reduce the number and lessen the impact, building on AIBN and NBF research that pointed the way to ramping up the research to a pharmaceutical scale."
Macrobiome Therapeutics will collaborate with JCU's Australian Institute of Tropical Health and Medicine using the new funding, partly coming from the Cooperative Research Centre for Developing Northern Australia.
Media: Erik de Wit, e.dewit@uq.edu.au, +61 447 305 979