Almost 30 AIBN Scientists submitted entries to the 2021 AIBN image contest, highlighting the role imagination and creativity play in scientific research.
Below are the winners from this year's contest.
First place
Dr Katrin Kockler overcame almost 30 entries to claim first prize with her stunning closeup of a pore structure of a hydrogel with structural features that resemble an iris.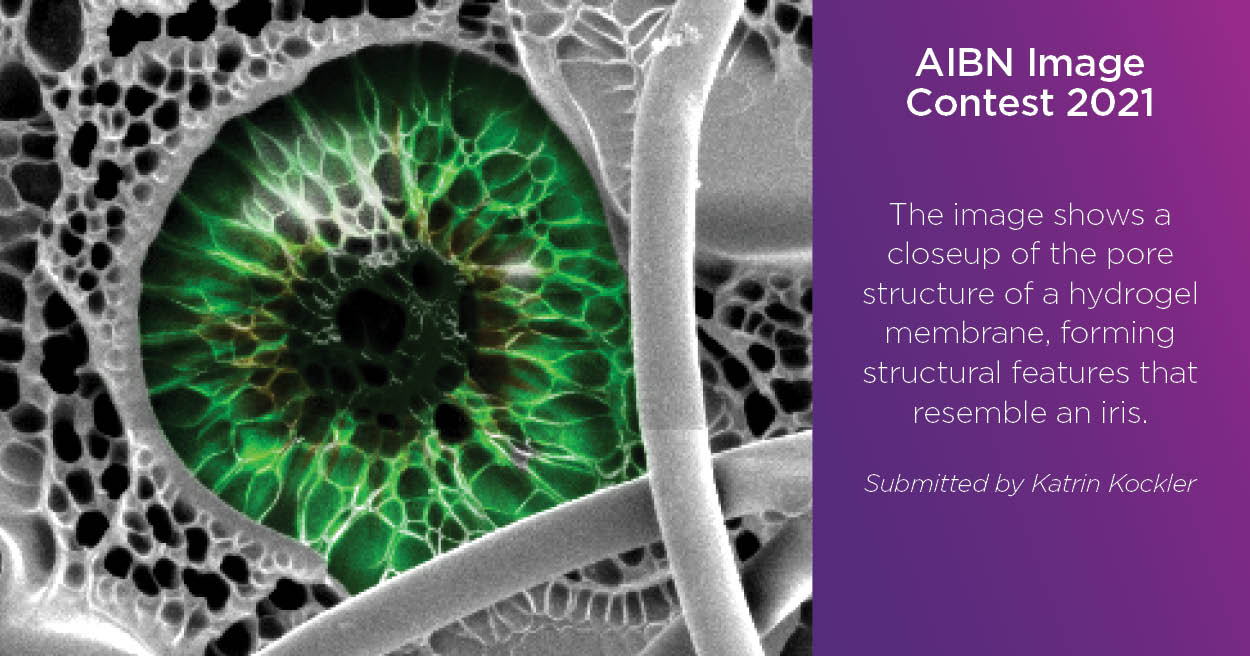 Second place
PhD student Lauren Geurds took home second place for her abstract expressionism inspired image capturing colourful aligned cellulose nanocrystals.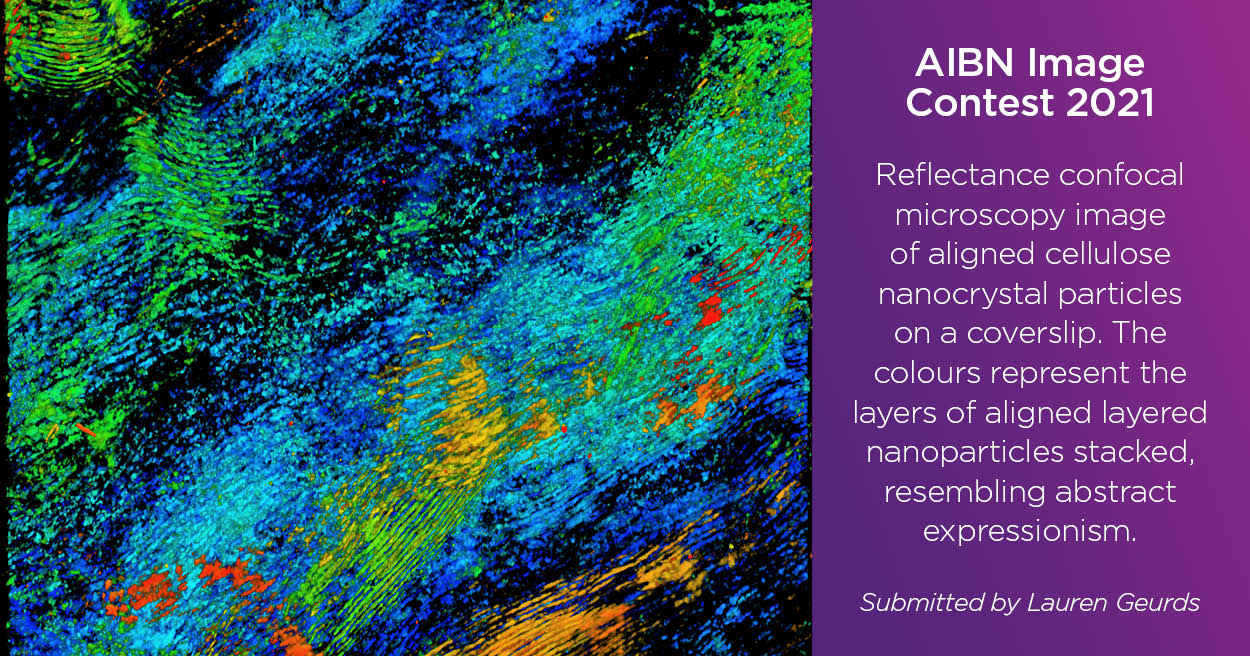 Third place
Resembling an alien creature moving across a Martian landscape, this image, submitted by Asep Nugraha, showing a mesoporous gold nanostructure, took third place.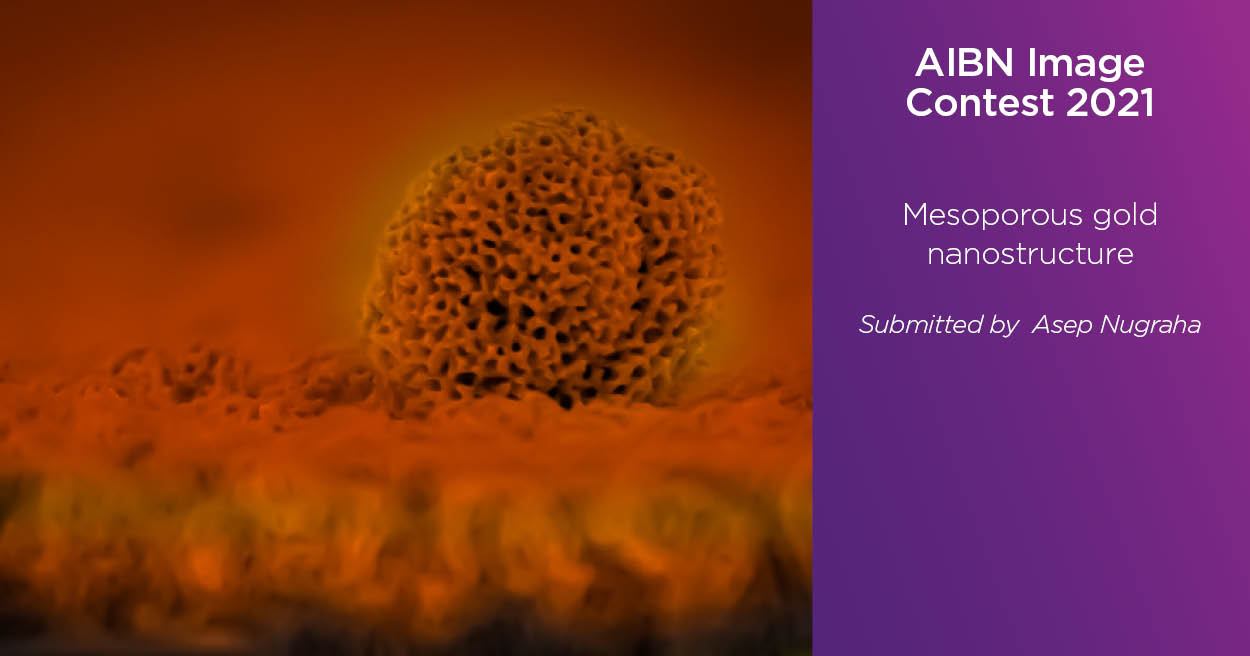 People's Choice
The winner of the people's choice vote was Hima Haridevan, who reconstructed a 3D model of polyurethane foam using X-ray micro-computerised tomography.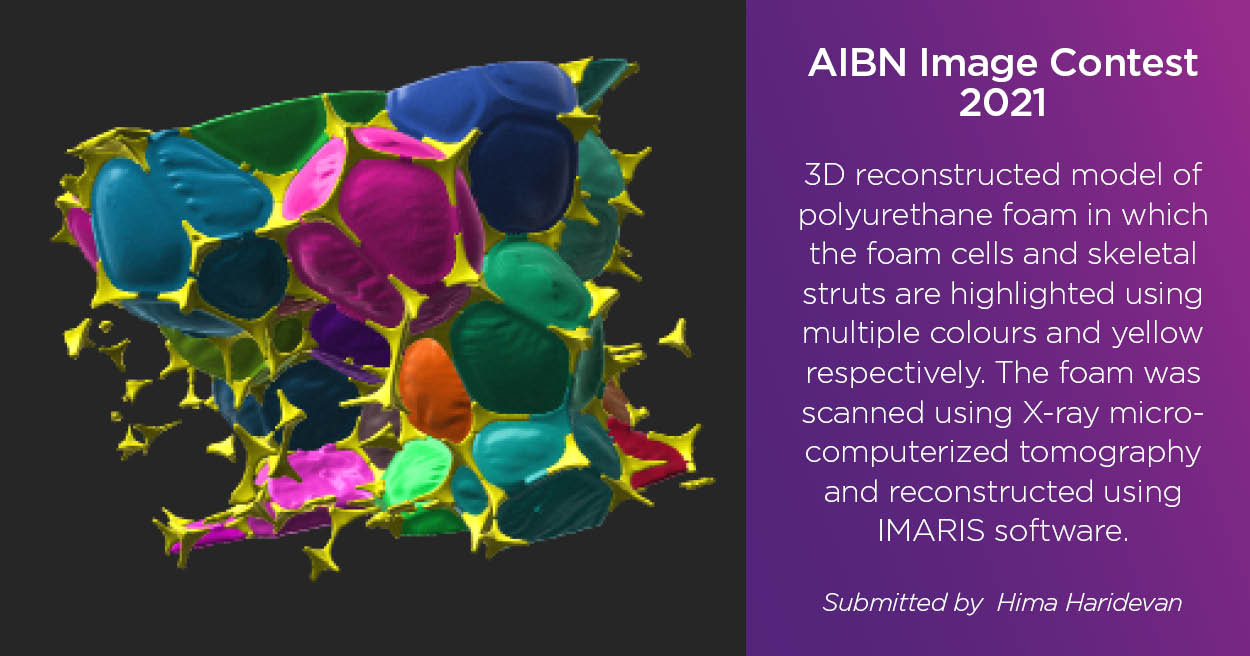 These 2020 AIBN Science Image Contest provides a glimpse of a world within ours, and show a more artistic side to our researchers.
AIBN's world-class facilities give our researchers the opportunity to generate and capture these stunning images, including 3D computer modelling, confocal microscopy, fluorescence microscopy, scanning electron microscopy, and transmission electron microscopy.
You can see the top 10 entries for this year's contest in our Facebook gallery.