Silicon Valley is a true ecosystem of ideas and endless possibilities, a place where entrepreneurial mindsets thrive, and – if you play your cards right - you could be a single conversation away from cracking the start-up world.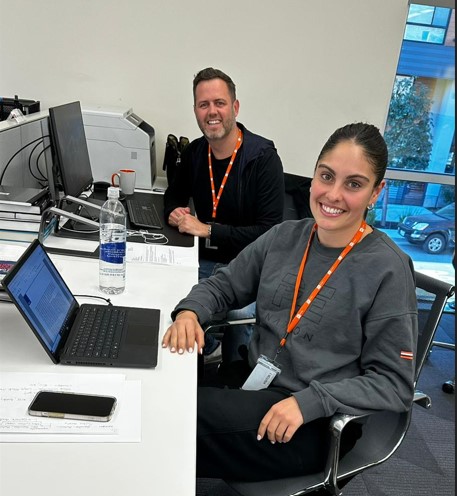 But as Australian Institute for Bioengineering and Nanotechnology (AIBN) PhD candidate Michaela George can attest, it's also a place where hard lessons are inevitable.
Like many of her fellow scholars travelling in the latest UQ Ventures San Francisco Startup AdVenture cohort, Michaela's month in California proved a source of hope and wonder, while also showing her just how hard it is to come out on top in the rough and tumble of start-up culture.  
"I'm not going to sugar-coat it, arriving in San Francisco… there were a lot of realisations for me about how big the world is," Michaela said.
"You might think you're working on the frontier of your field but, really, there's a good chance that space is 10 times bigger than you initially thought, and far more complex.
But, as she came to learn, this is not a bad place to start from.
"Once you understand this, it gives you new perspective of what it takes to make it in that world. Only then, can you create real value for the world."
Also helping Michaela make sense of her time in San Francisco was another AIBN connection: Dynomics founder and chief executive Dr Drew Titmarsh, a former UQ student and researcher whose company hosted Michaela for the duration of her trip.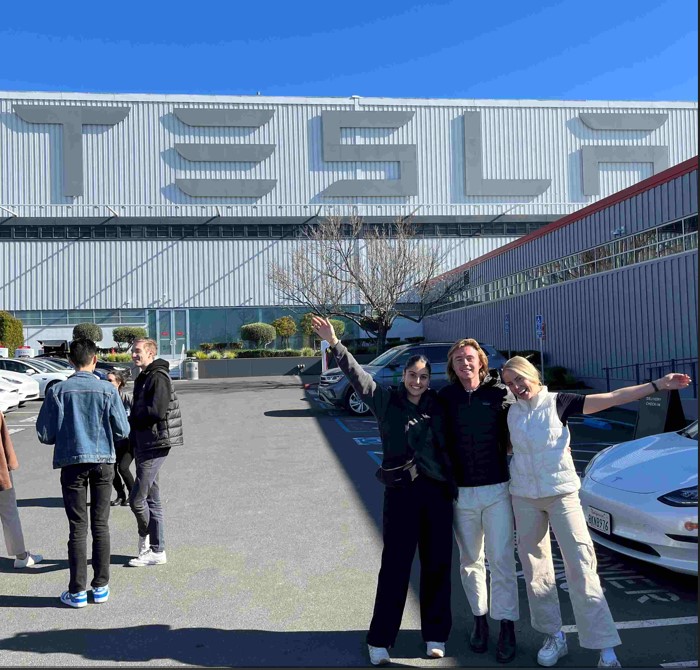 Much of Michaela's time in the US was spent honing new skills, including working on a real-world IP briefing with the Dynomics team and patent attorneys, something Dr Titmarsh said will ultimately influence the company's IP strategy.
"Back when I was a PhD student, opportunities for exposure to industry were very limited, let alone to entrepreneurial ventures like a start-up," Dr Titmarsh said.
"That's why I was so happy to host an AIBN entrepreneurial PhD student - to give them the chance to see what it's really like in a start-up.
"Given IP was Michaela's area of interest we hope this will be a valuable experience and empower her to navigate similar situations in her future endeavours."
Read on to find out how Michaela's San Francisco experience unfolded, what she means by 'rejection therapy', and why the term San Fran Serendipity became her mantra.
---
Michaela, welcome back! Can we first ask: why San Francisco? Is there a reason you had your eye on this UQ Start-up AdVenture?  
I guess it comes back to my research. I'm trying to contribute to the field of regenerative medicine through my PhD project, and California has an incredibly strong life sciences industry. And San Francisco is considered one of America's major biotechnology innovation hubs. It's responsible for a huge percentage of biotech startups, and so it made sense to immerse myself in that ecosystem to give myself the best chance of understanding what it takes to succeed in that space.
Once I got there, I was amazed by the energy of the Bay Area. Everyone you see walking around, down the street… they are all innovators in different ways, and there is this feeling that everyone around you is pushing to be better and trying to lift the bar even higher.
You're in a place where the person lining up in front of you for coffee might be working for Google, for Meta, for Tesla… the scope of what they are doing might be beyond anything you've ever considered. It was a big reminder of how competitive the startup space is and how special you need to be to make it big.
Would you say San Francisco is an overwhelming environment for the uninitiated?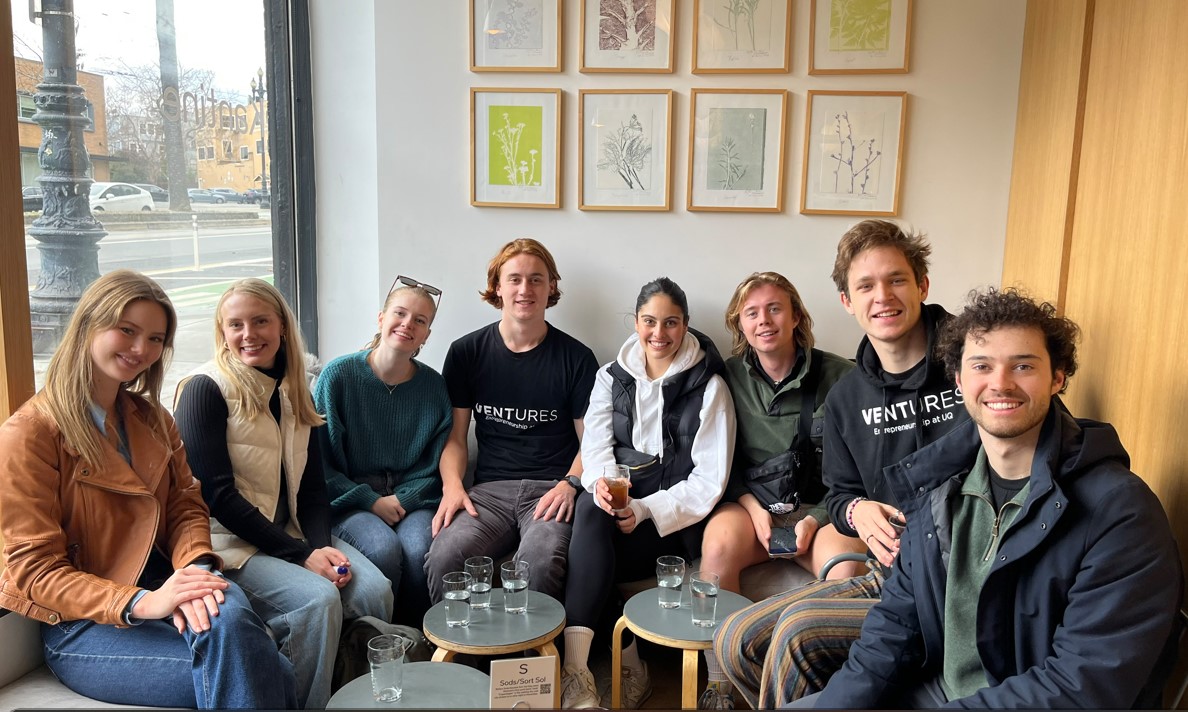 At first it is incredibly intimidating.
Everything is on a completely different playing field– companies are operating at larger scales, there is endless amounts of talent and everyone is even hungrier for success. You learn to accept that you are just one of thousands and thousands of talented people. This was an eye-opening realisation to have, as it shows just what is possible in the world if you're in the right place with the right people. It's changed my way of thinking for sure.
After meeting so many founders of successful startups, I understand that  a successful startup entrepreneur  is not the smartest person in the room, or the researcher who had the best idea. It's often the person who has all the different parts working together, whilst staying true to their values and the impact they want to have. This is where the challenge lies.
If you fail or get rejected, it doesn't necessarily mean you had a bad idea. It means you take what you learnt from that rejection, and focus the energy towards the next step. There is so much opportunity in innovative spaces, but it's what you do with it.
One of things we were introduced to by an Australian founder, working over in SF, was 'rejection therapy', which is a way of toughening yourself by using day-to-day interactions.
You have to get comfortable with people saying "no" to you. An example of rejection therapy would be to ask your Uber driver if you can drive their car- where of course, the answer is going to be "no."
Are we right that there was an AIBN link for you in San Francisco?  
That's right – I was lucky enough to work with Dr Drew Titmarsh, who actually did his PhD at the AIBN and did postdoc work here. His start-up is called Dynomics. They're developing therapies to eliminate heart failure, using a platform based on human cardiac organoids. They have R&D in Australia as well as the US, and Drew and top end of the company are based in Dogpatch, which is San Francisco's biotech hub.
I think ultimately It was great to work with someone who knows the environment you've come from, because - on the flip side - you can see that it is entirely possible for someone from the AIBN to carve out a successful place for themselves.
Can you talk us through the focus of your work at Dynomics?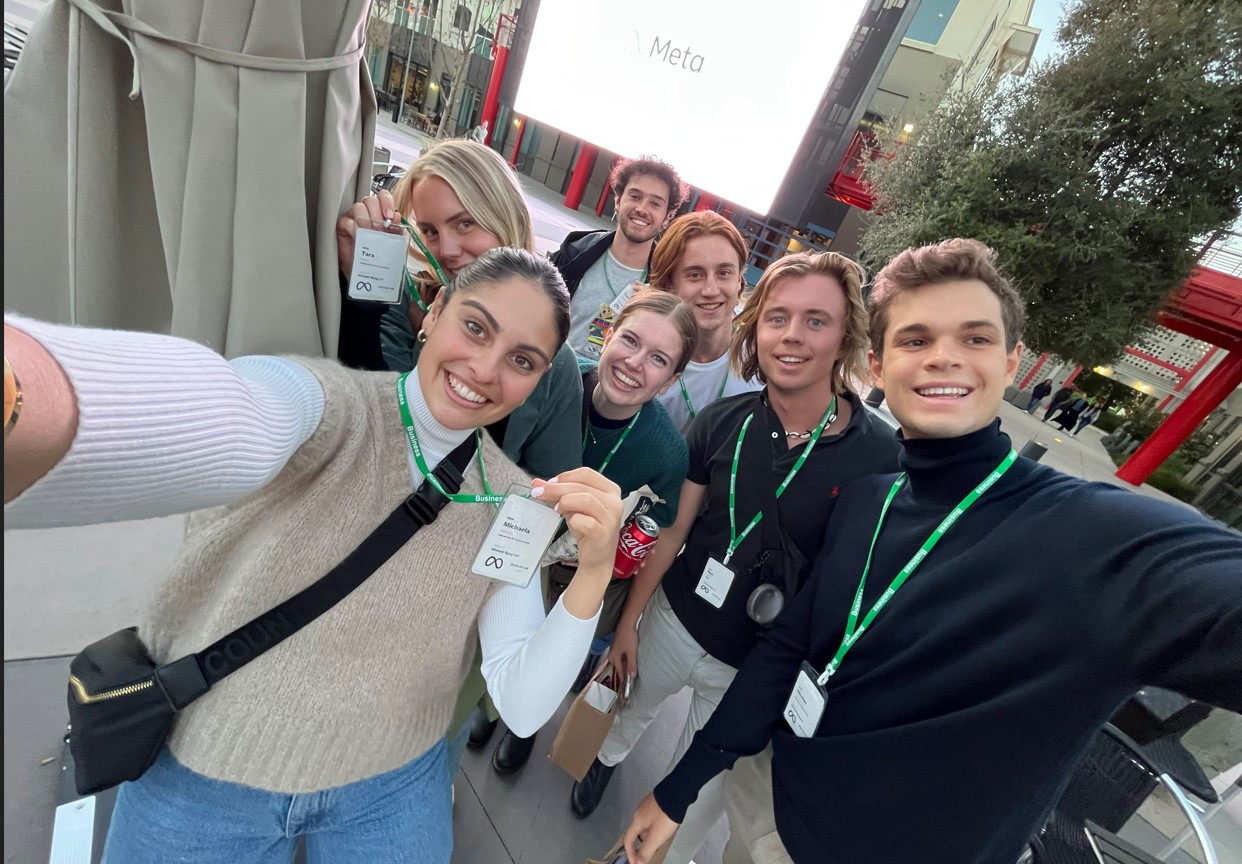 Certainly. Going into the trip I was really hoping that my experience would touch on the commercialisation of research, particularly around IP protection, and the strategy that surrounds that. I guess from doing workshops with UniQuest and the UQ business school, and the entrepreneurial scholarship program with AIBN, I realised that there was a lot I wanted to learn about that aspect of startups and I wanted practical experience.
At Dynomics, they are reviewing the IP strategy of some new technology and I helped  analyse the competitive and IP landscape surrounding that technology.
This was all super new for me and it really was a case of learning by doing, be it in the deep end at times. It was suddenly not just about understanding the actual science behind things – and I realised that to be successful in the biotech startup space, there are so many lessons to be had beyond the science. So I definitely had the experience I wanted to have.
We talked about the intangible lessons of being in such a vibrant start-up ecosystem. What are some of the things you absorbed through your time at Dynomics?
I think a big thing to realise is that startups are an unpredictable space. Things move very quickly, and it can be hard to plan what you're going to do a day into the future let alone, say, a week. If you're in research you can plan ahead, you kind of know what's in the pipeline.
Sometimes you never know what the next day is going to bring, and even Drew said to me each day for him was sometimes solving a lot of little unexpected problems, or as he coined it: 'Putting out the fire of the day'. Again, this was good because it opens you up to having unexpected learning experiences and allowed me to see firsthand the reality of startup environments.
I think too it is just great to observe successful founders that are in the biotech space, and see that there is no one path to success. There's a million and one ways to get there. You can be passionate, and you can be ambitious, and you can be intelligent – that will get you far, but it won't get you all the way. You also need to look at every problem as having a lot of potential pathways to a solution, and know when (and how) to tap into the networks around you.
What about being out in San Francisco itself. It must have felt a world away from Brisbane?
The thing that struck me first is that you walk around the financial district of a huge global city and not a single person is wearing a suit. That was really cool to see and showed that the "hustle" culture that we experienced working there, was not necessarily obvious on the outside.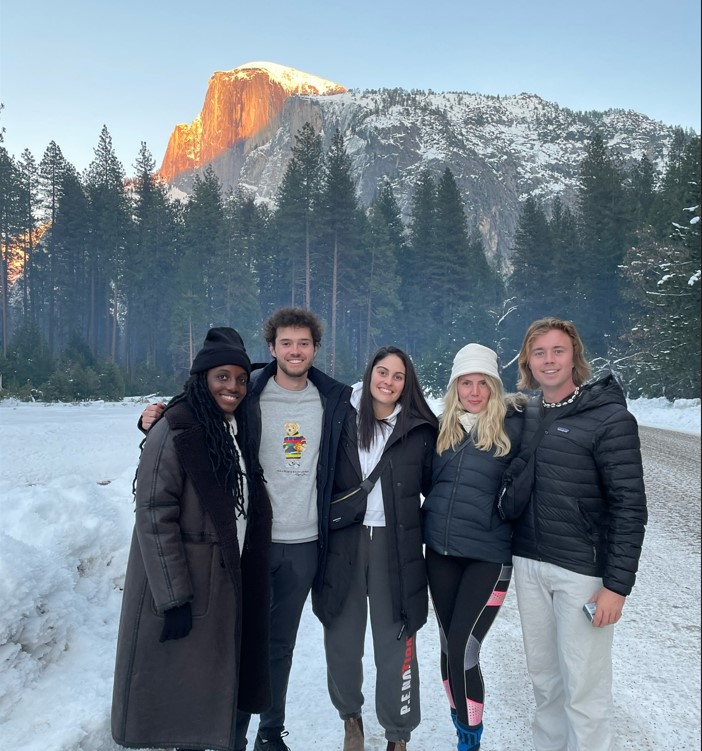 Most days we would find different networking or educational events to attend after work. An Australian young professional, who was now based in SF, explained this to us as the SF 'plus one' culture. People are so willing to make introductions and give you the opportunities to expand your network, as we experienced firsthand. I realised how important building networks really is – not only for career, but to connect like-minded, passionate people that challenge you to think and grow in your career and on a personal level.
A lot of the most memorable lessons and experiences I had over in SF came from weird day to day things. Like, the people you run into and the conversations you have - I had the opportunity to connect with people, or had opportunities present themself, that I would have never thought possible. The magnitude of talent and business, combined with a culture of sharing and connecting, provides the grounds for serendipitous opportunities. We coined this phenomenon 'SF serendipity'.
Here's a perfect example: We were in a café and one of us has noticed a guy wearing a jacket with 'On Deck' branding, which is a massive venture capital firm. So initially we were going to do rejection therapy and ask him for his On Deck jacket. But we decided instead  to begin with an introduction. As it turned out, he was also Australian and we ended up spending a couple of hours sitting with him there in the café. He was so willing to share his career journey, things he learnt moving to the US and help us all in any way he could. It showed us that you're probably always just one degree of separation from the person that you really want to be speaking to. The "plus one" culture and serendipitous opportunities together create the perfect breeding grounds for success – all you need to do is just start those conversations.
So you're back home in Australia. Where to from here?
I've come back super motivated and for now I'll be trying to channel that into my research. But I'll also be mindful of what is happening globally, and I'm also keen to foster those relationships that I've made and the fantastic people I've interacted with. SF is a very special place and I definitely see myself back there in the future! 
You can learn more about UQ's Entrepreneurial PhD Top-up Scholarship program here, as well as the various Startup AdVentures opportunities.