Tiny brains grown in a lab could help The University of Queensland (UQ) researchers find a treatment for a rare hereditary disease and, in the process, unlock therapies for a range of other neurological disorders.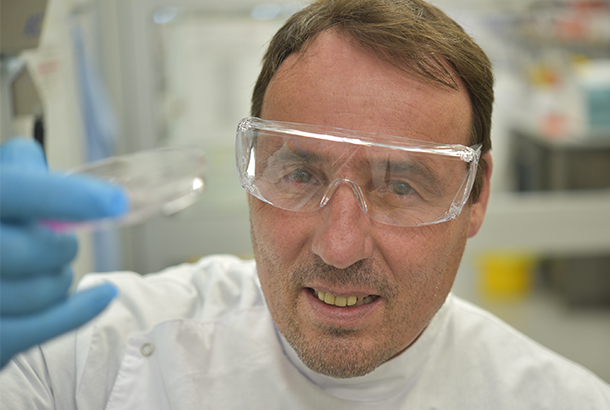 Professor Ernst Wolvetang and his team at UQ's Australian Institute for Bioengineering and Nanotechnology (AIBN) have secured almost $1 million from the Medical Research Future Fund (MRFF) to test gene therapies for children with a specific type of Hereditary Spastic Paraplegia (HSP).
HSP Type 56 (SPG56) is a very rare degenerative brain disease that normally begins in childhood and continuously worsens throughout life. Commonly, children with SPG56 lose the ability to sit, stand, walk or talk.
There is currently no cure or treatment for SPG56 but Professor Wolvetang hopes to find one by testing gene therapies on patient-derived organoids, which are tiny, synthetic organs grown from a patient's own cells.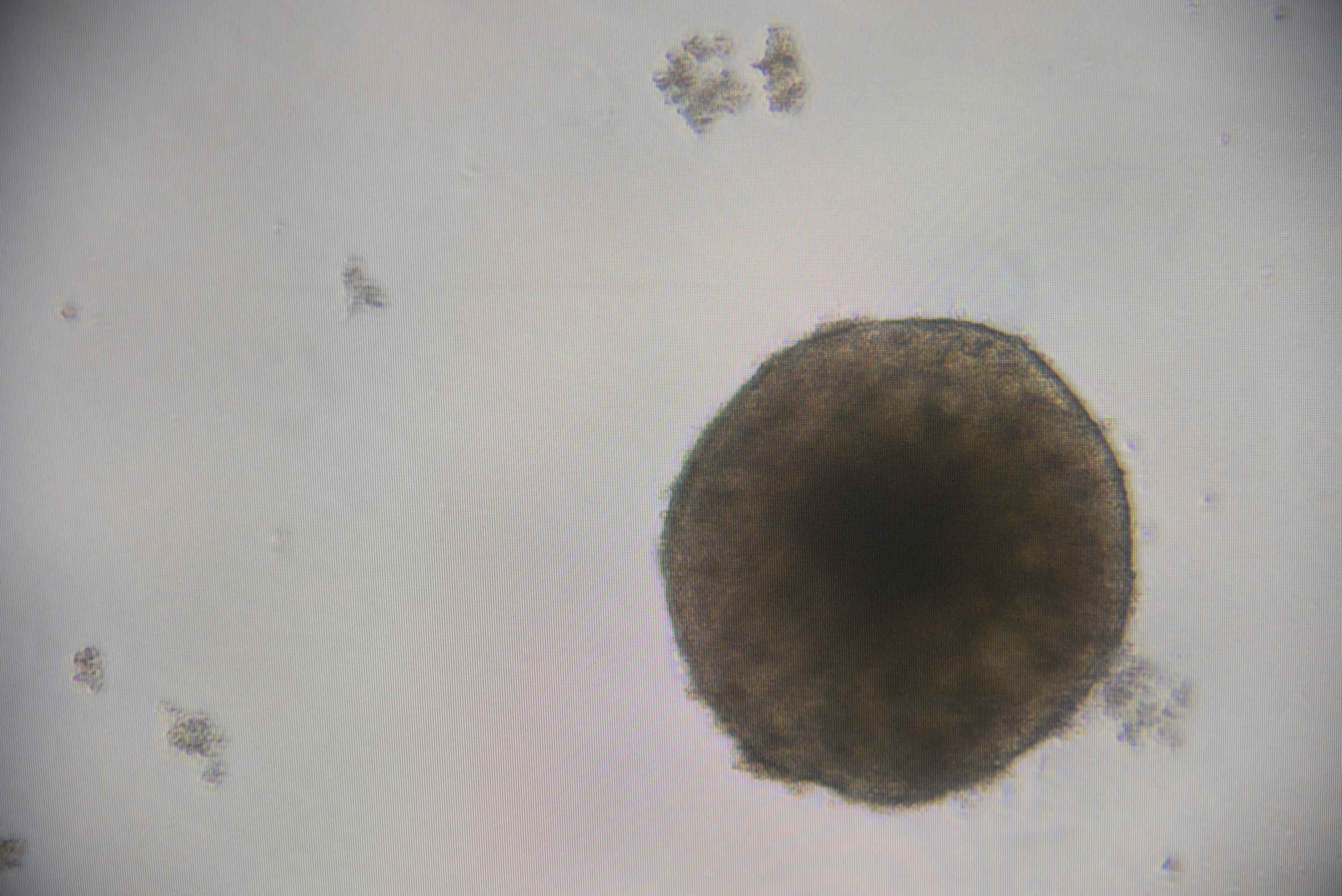 "The AIBN is aiming to lead the nation in the field of personalised medicine and this testing will help us create a pathway to faster, more accurate treatments for children with SPG56 and other forms of HSP," Professor Wolvetang said.
"We will test whether gene therapy is safe and effective in improving disease features in brain organoids that have the same genetic make-up as the patients we aim to help.
"Because we have hundreds of brain organoids from each individual patient growing in the dish, we have the luxury of systematically testing the best gene therapy approaches without risking harm to the patient."   
Professor Wolvetang's research group at the AIBN is renowned for its work with organoids: growing them, studying them, and using them to try and understand diseases and human development.
His SPG56 project will be the first time in Australia that brain organoids have been used to test the safety and efficacy of the gene therapy approach for HSP, and he says it may help foster change in the regulatory approval process that currently still requires extensive testing in animals.
"We hope that pre-clinical testing of the efficacy and safety of our methods in patient specific brain organoids is going to enable more rapid progress towards human trials," Professor Wolvetang said.
"Once we demonstrate the power and accuracy of this approach for one genetic disease, it could open the door for testing of other gene therapies for a range of genetic neurological conditions."
Our Moon's Mission
At 14 months old, Tallulah Moon loved nothing more than chasing her big brother and dancing. 
But one day in 2020, her dancing stopped.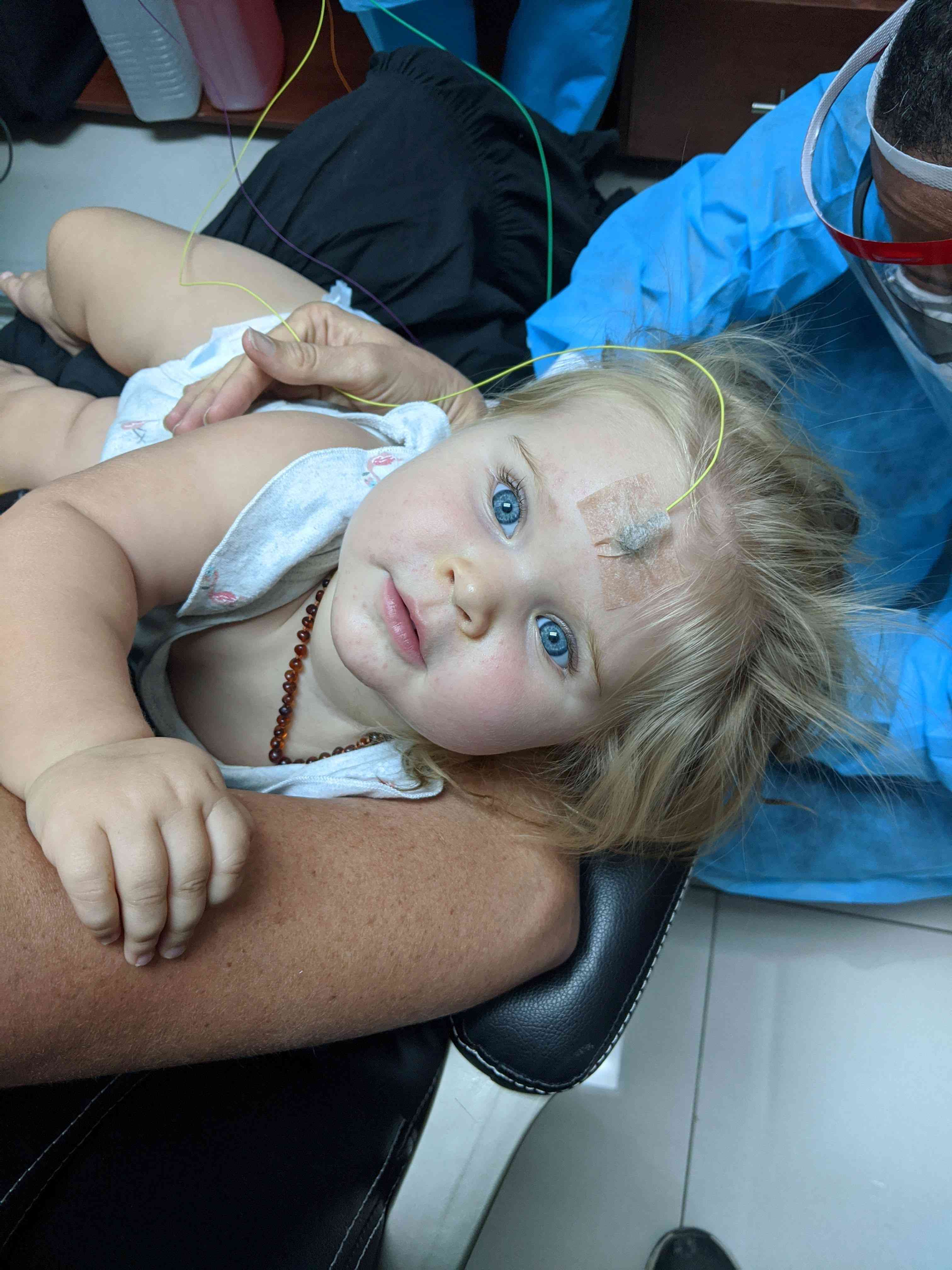 The toddler's legs began to stiffen and her previously confident stride faltered. Mum Golden Whitrod was bewildered as young Tallulah soon lost the ability to stand at all. 
"We tried hard not to panic as she resorted to crawling again," Golden says. 
"But her arm strength began to weaken too, and soon she couldn't crawl, talk or hold up her own little head. 
"We rushed for medical advice but nobody could quite say what was happening. Although we were terrified, we naively couldn't imagine anything bad happening to our baby that couldn't be "fixed"."
Tests eventually revealed a diagnosis: Hereditary Spastic Paraplegia Type 56 - or SPG56 – an extremely rare, progressive disease without any known cure. 
Given that Tallulah's severe loss of function was an even rarer and more complex effect of the disease, the prognosis was vague and ominous. 
Golden, her husband Chris, and then one-year-old Tallulah met with Professor Wolvetang at the AIBN in December 2020 and discussed the possibility of using organoids to help find a treatment to save their daughter.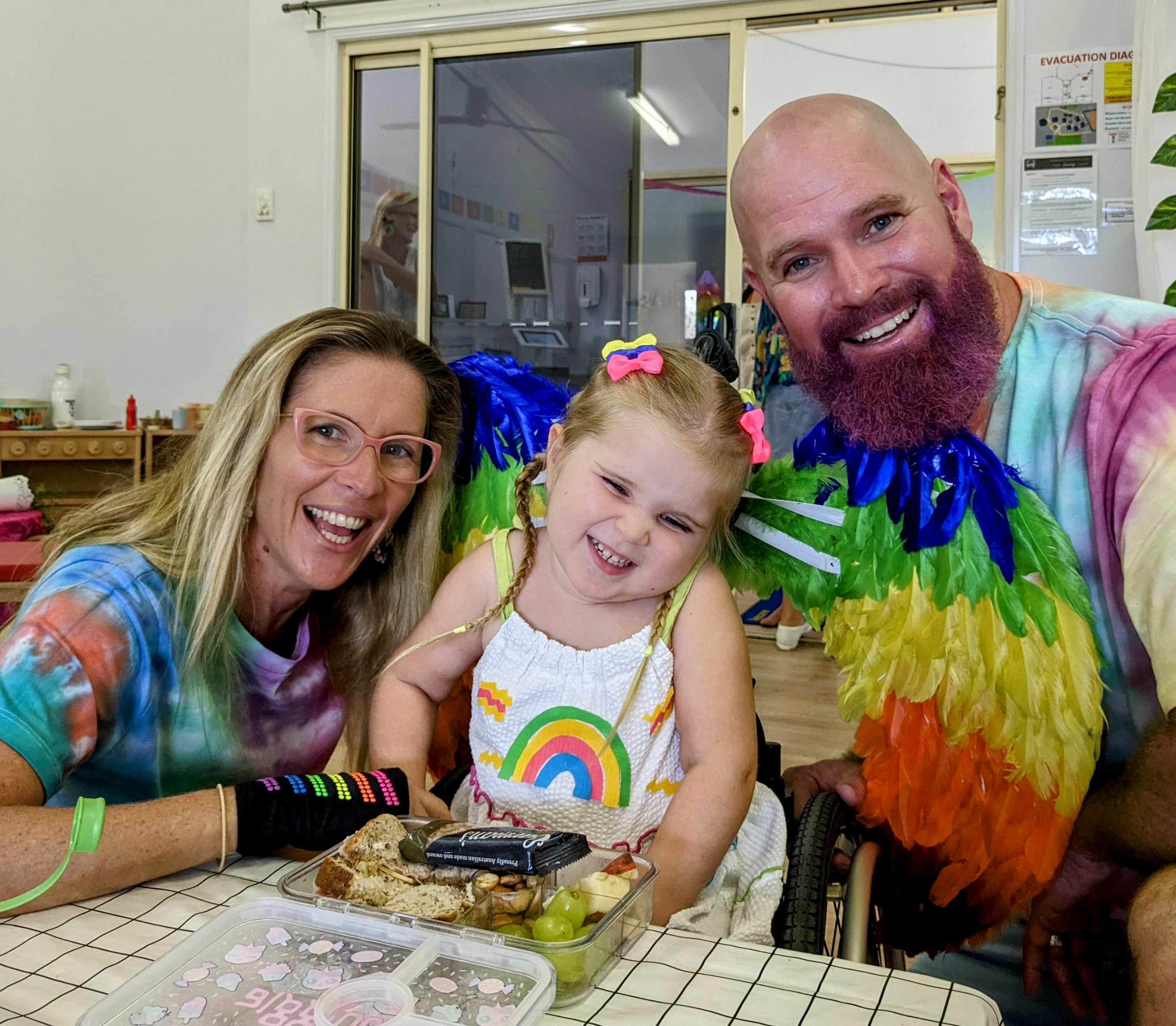 After several more months of interviews with genetic institutes, the Whitrods built a collaborative research team including Prof Wolvetang at AIBN, to explore drug and gene therapy options to treat SPG56.
To forge the complex and expensive path of commonly unsupported rare disease research, the Whitrod's founded the registered charity Genetic Cures for Kids, and launched its first campaign 'Our Moon's Mission' in the hopes of finding a cure for SPG56 for Tallulah Moon and children like her. 
Professor Wolvetang's MRFF-funded project will focus on pre-clinical testing of the safety and efficacy of adeno-associated virus (AAV)-based gene therapy for HSP-SPG56 patients, with the hope of accelerating the time to clinical trial approval.
"This is a project that is founded on a genuine collaboration between parents, patient advocacy groups, researchers and the wider community, and we anticipate that its success will further promote community support for stem cell models," Professor Wolvetang says. 
Golden Whitrod said that the MRFF will enable vital research at a time that still holds hope for her daughter and other children living with SPG56. 
"The success of the MRFF grant is a deserved recognition of the importance of this blue sky research being led by Prof Wolvetang and his team at the AIBN," Golden said.
"Importantly, these vital funds can help to build a framework to treat other rare diseases, and in finally seeing investment put into this space, some of the 300 million families like us living with rare disease have hope for our children." 
Father Chris observed that Tallulah had a way of innocently connecting the highly technical work of these brilliant researchers with something tangible, special and very real.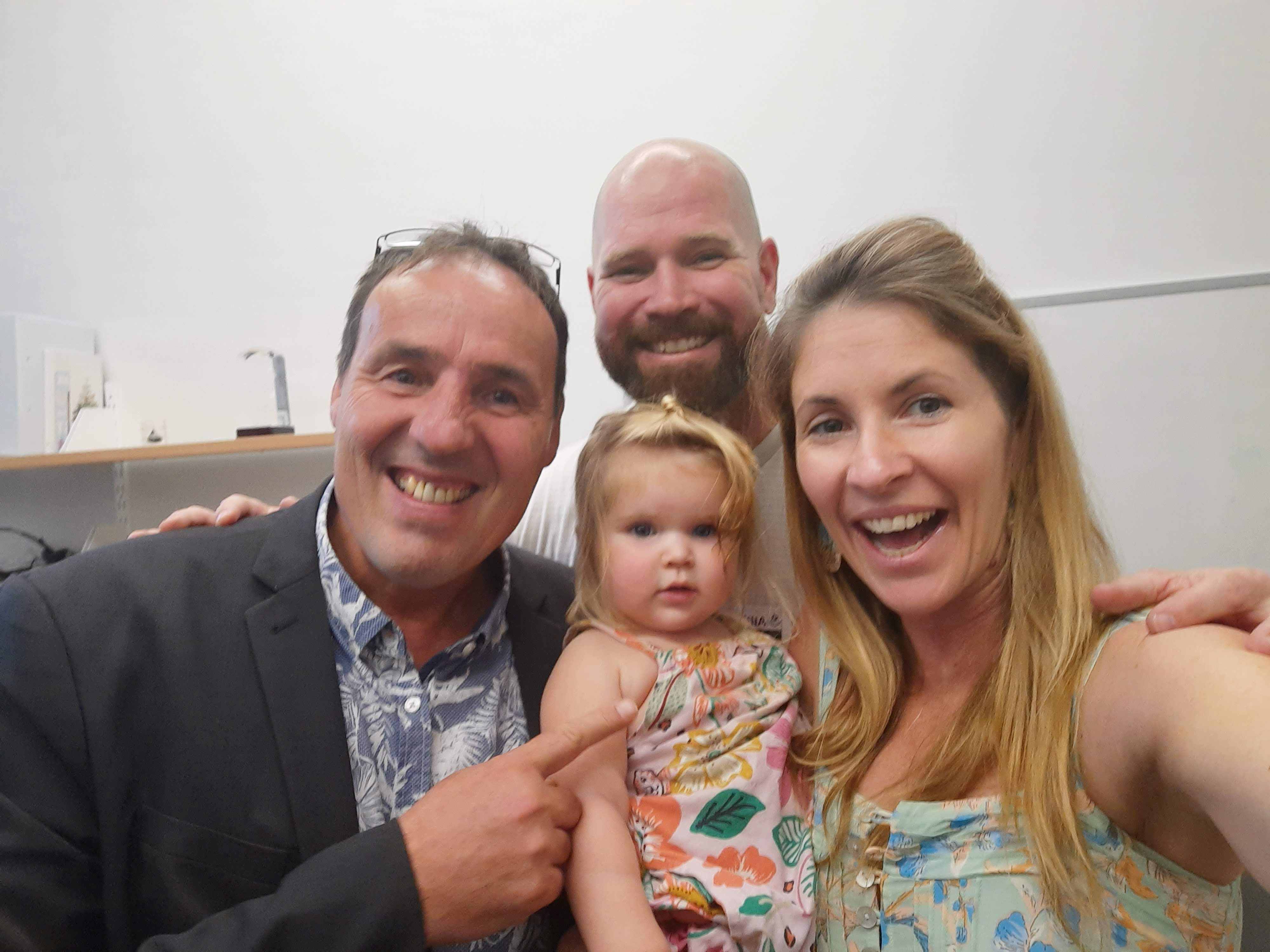 "The human element is key. Tallulah was born to lead 'Our Moon's Mission' with her smile, and she inspires our research team: she keeps them going through the tough stuff" he said. 
"Tallulah is the catalyst for great change: a moonshot to find a treatment for this currently untreatable disease. She is hope personified, and we are determined to find a cure."
Media: AIBN Communications, Alex Druce, a.druce@uq.edu.au, +61 (0)447 305 979; UQ Communications, communications@uq.edu.au, +61 (0)429 056 139.