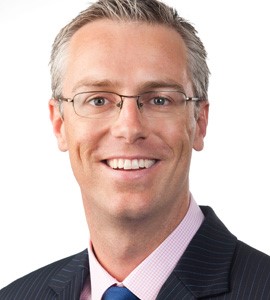 Chris previously was Director of Commercialisation at the Baker IDI Heart and Diabetes Institute, Melbourne, Australia. He was responsible for the commercialisation of technologies developed at the Baker and the Alfred Hospital, including the management of local and international spinout companies.

Prior to this, Chris was the Manager of the Biotechnology Team at Melbourne Ventures, the commercialisation company of the University of Melbourne. Concurrently during this period, he was an Investment Manager for, and on the investment committee of, Uniseed Pty Ltd, a $60 million pre-seed fund. Chris has international experience with Leiras Pharmaceuticals in Finland, a wholly owned subsidiary of Schering AG, working for their Business Development group. He successfully moved companies to the US, securing investment from US investors for these companies. Past directorships have seen Chris involved directly in the management, fundraising, and successful spinouts of various companies in the life sciences industry.

In October 2014, Chris was awarded the AusBiotech Johnson & Johnson Industry Leadership Award, announced during the Ausbiotech Conference on the Gold Coast.

Chris is currently a Director of OccuRx Pty Ltd, Osprey Medical Inc., PolyActiva Pty Ltd, Global Kinetics Corporation, Athena Medicines, QueOncology Pty Ltd, Azura Ophthalmics and Cardiora Pty Ltd. Chris was also Chairperson of Fibrotech Therapeutics at the time of its successful sale to Shire and a Director of Spinifex Pharmaceuticals at the time of its sale to Novartis. Chris has a first-class Honours degree in Science and a Ph.D. in Endocrinology and Physiology from the University of Melbourne and he has completed the Private Equity and Venture Capital Program at Harvard Business School, Boston, MA.