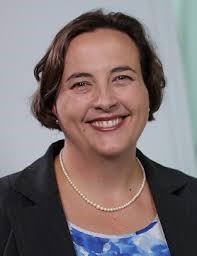 Patheon is a contract manufacturer of biological parental products produced from mammalian cell lines for both ongoing clinical trials and commercial drug manufacture serving a worldwide market. 
Dr Baker has a strong academic and commercial background, holding a variety of positions in the biotechnology and biopharmaceutical industry for over 20 years in the UK.  Following Industrial sponsored post-doctoral studies at the University College of London and University of Kent working with Celltech (now UCB), GSK, British Biotech and Lonza, Kym joined the management team in Lonza, UK holding a variety of senior positions across both development, manufacturing and quality.
Returning to Australia, Dr Baker took up the GM role in Patheon.  Dr Baker graduated with 1st class Honours from the first ever intake of University of QLDs Bachelor of Applied Science Biotechnology programme then obtained her PhD from the Australian National University in Canberra based in CSIRO. 
Dr Baker is passionate about science education and the development of future scientific and engineering talent to help grow the Biotechnology industry in Australia through improved collaboration between industry and academia.