An Australian-first research and manufacturing hub at the University of Queensland will lead the design and development of the next-generation of treatments for cancer patients.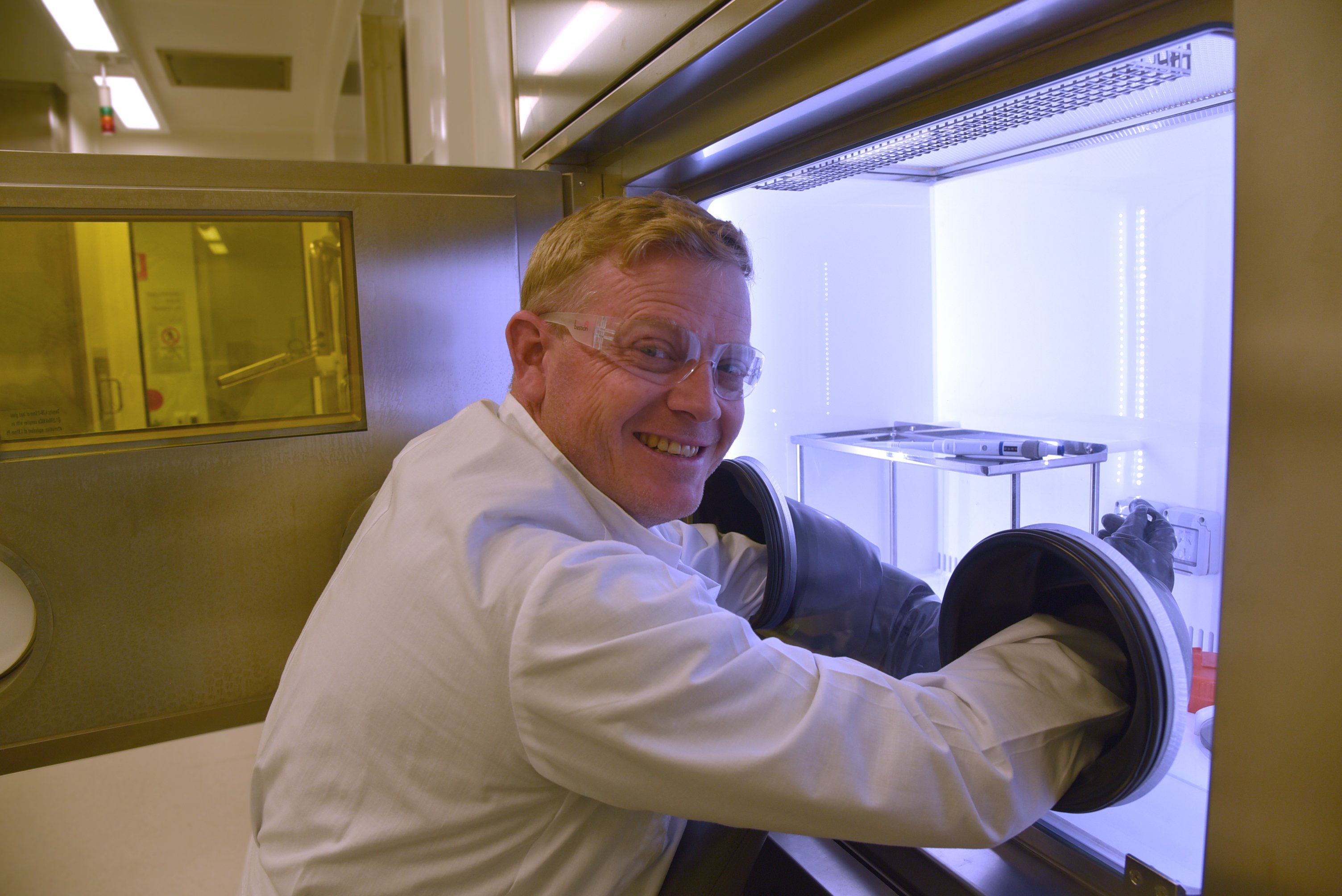 Hub director,
Professor Kris Thurecht
from UQ's Australian Institute for Bioengineering and Nanotechnology (AIBN) and
Centre for Advanced Imaging
, said AMTAR would cement Australia's place at the cutting edge of medical innovation and pave the way for manufacturing a new generation of cancer treatments.
"Targeted radiopharmaceuticals are a group of drugs that deliver radiation therapy directly to cancer cells and can spare the body from the harsh effects of cancer treatment," Professor Thurecht said.
"Australia is already recognised as an incubator of innovation in the biotechnology sector and now UQ has an amazing opportunity to be at the forefront of development and innovation for more of these medical devices."
Created through a $5 million Australian Research Council grant and more than $10 million from partners, AMTAR will innovate and discover across the radiopharmaceutical field, to ensure new technologies can be produced, manufactured and readied for market.
"While the medical technology is still emerging, radiopharmaceuticals represent a multi-billion-dollar industry that is integral to modern healthcare," Professor Thurecht said.
"There is a significant commercial opportunity where we can enhance the Australian biotechnology sector by manufacturing these products locally and create more jobs for the future."
AMTAR is a collaboration between UQ, the University of Sydney and multi-national radiopharmaceutical industry partners.
The hub will also feature contributions from Monash University, The University of Nottingham, and University of Tokyo, as well as the Oak Ridge National Laboratory and Memorial Sloan-Kettering Cancer Centre in the US.
Read the Q&A
Here's Professor Thurecht's take on the project and the incredible opportunities ahead.
Okay Professor, radiopharmaceuticals. Give us the basics.
So, we're talking about a group of drugs that deliver radiation therapy directly and specifically to cancer cells. If you want to get scientific, radiopharmaceuticals are isotopes bound to biological molecules that can target specific organs, tissues or cells.
By focusing on very specific areas, we can reduce the collateral damage – or side effects – that the human body usually experiences during radiation therapy like hair loss, skin changes, diarrhoea and loss of taste.
So... it's kind of like the Fantastic Voyage? A tiny crew travelling through the body to the area that needs attention?
I suppose so! Although probably minus the shrink-ray technology, submarines and Cold War intrigue. Still, radiopharmacueticals are very much a microscopic ally working inside the body. They make a beeline to the problem area, sparing other parts of the body from the effects of cancer treatment.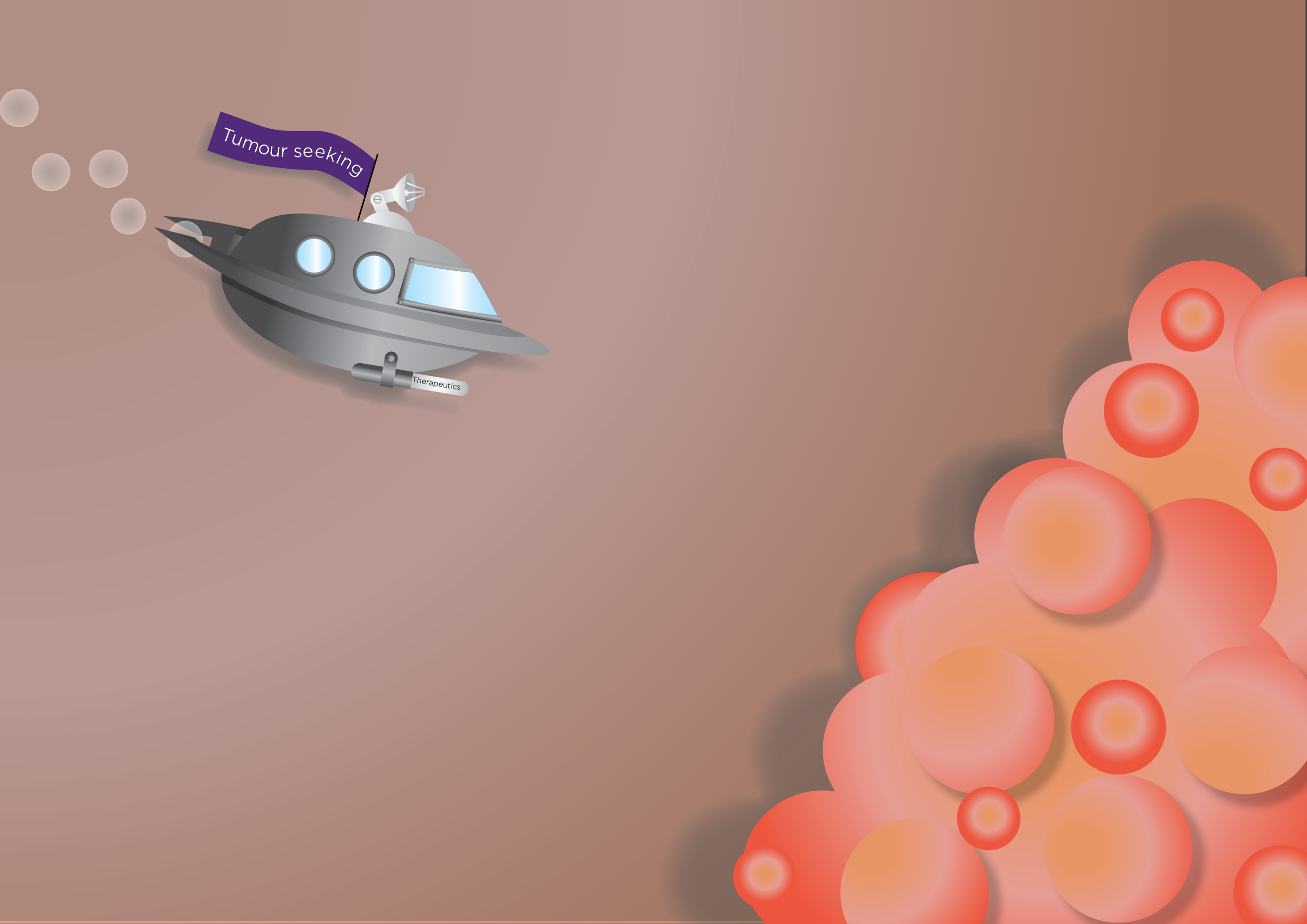 Is this a new concept? How long have radiopharmaceuticals been around?
They can be traced right back to the 1920s, but radiopharmaceuticals are still considered an emerging branch of medical technology. We're definitely using them more as we get better at understanding, diagnosing and treating diseases like cancer with high accuracy and sensitivity.
It's clear radiopharmaceuticals will be an integral part of modern healthcare. There are several agents on the market, and many more in development. We're going to be seeing them used a lot more over the coming 10 to 15 years.
Is it true that radiopharmaceuticals have been used to treat animals?
It is true! In 2018 myself and a team at AIBN used radiopharmaceuticals to treat a 10-year-old beagle, 'Hoover', that had prostate cancer. Hoover was the first patient in the world to be given that particular nanomedicine. Like humans, dogs naturally develop prostate cancer and so Hoover was an important part of helping us better understand how we can track and treat the disease.
Tell us about the new AMTAR hub at UQ. What is it and who's involved?
In July we secured a $5 million Australian Research Council grant, which has allowed us to establish the Hub for Advanced Manufacture of Targeted Radiopharmaceuticals (AMTAR) at UQ. Essentially, the hub will use the capabilities and infrastructure on hand at UQ and the University of Sydney to bring together some of the world's best scientific minds and major pharma industry players.
We won't expressly be treating patients or addressing medical outcomes, but we'll be developing knowledge and technology platforms within the radiopharmaceutical manufacturing pipeline. Basically, the hub's a one-stop shop that will help enhance Australia's reputation in the field of radiopharmaceuticals, and importantly, open us up to lucrative commercial opportunities.
So you're strengthening the radiopharmaceuticals pipeline?
Yes, I suppose you could say that. AMTAR's vision is to develop new technologies and establish a platform for smart-design, manufacture and quality assurance of targeted radiopharmaceuticals. We'll do this through collaborative research that improves the cost-effectiveness of production while ensuring there's a process in place to manufacture new products here in Australia.
The commercial opportunities sound pretty big?
Absolutely. A big part of our work will be assessing how radiopharmaceutical design and development can enhance commercial opportunities. Australia's already a recognised incubator of early-stage innovation in the biotechnology sector, and this will further our position as a leader.
We have a chance to enhance Australia's international reputation in pharmaceuticals and medical technologies and lift our nation's prosperity in the next decades.