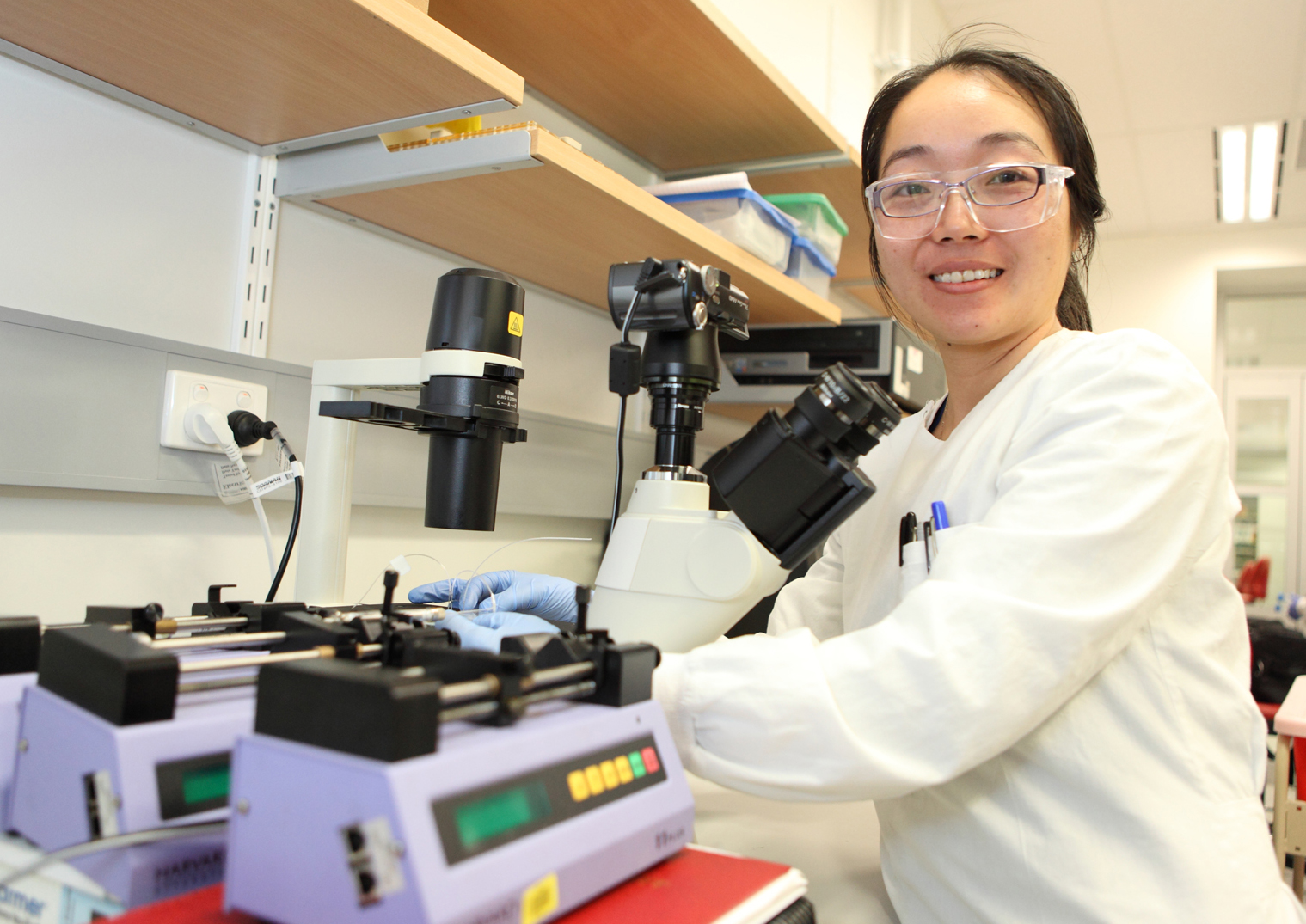 The University of Queensland's (UQ) Australian Institute for Bioengineering and Nanotechnology(AIBN) research into drug delivery has received Australian Research Council (ARC) funding.

AIBN's Dr Chunxia Zhao has been awarded a highly competitive Future Fellowship.

Dr Zhao will use $771,121 in funding to develop new platform technologies for making and evaluating multifunctional nanocarrier systems in Professor Anton Middelberg's group.

"The project will reinvent two breakthrough technologies our group developed recently, and turn them into simple approaches for making nanocarriers for cost-effective drug delivery systems," Dr Zhao explained.

"This new research aims to address fundamental issues facing the development of drug delivery systems, such as complex and multiple-step synthesis processes thus high production costs and low reproducibility, and difficulties in understanding interactions between nanoparticles and biological systems."

UQ welcomed a total of 16 new Future Fellows. UQ Vice-Chancellor and President Professor Peter Høj and Acting Deputy Vice-Chancellor (Research) Professor Anton Middelberg congratulated the new ARC Future Fellows at UQ, who they said had come through an "unforgiving national contest".

Professors Høj and Middelberg said UQ's Future Fellows and their collaborators may prove to be the very people who unleash Australia's innovation potential in many areas.

"The community – through the Government and the ARC – is investing wisely by supporting them to lead expansion of the frontiers of UQ's discovery excellence," Professor Middelberg said.

The ARC said many highly qualified researchers chose to work overseas to further their careers due to lack of opportunities in Australia.

"The Future Fellowships scheme addresses this problem and significantly boosts Australia's research and innovation capacity in areas of national importance," it said.