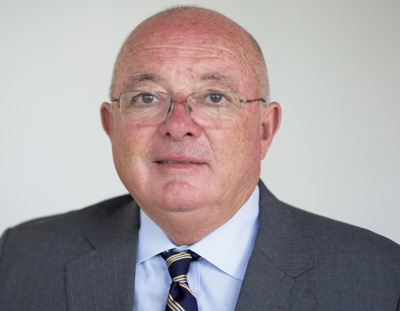 Australian Institute for Bioengineering and Nanotechnology (AIBN) Adjunct Professor and board member Bob McCarthy has been recognised with an AM in the Queen's Birthday Honours List.
Mr McCarthy was the recipient of a Member in the General Division of the Order of Australia for service to public administration in Queensland, particularly in economic development, agriculture and natural resource management.
He said the honour, after 35 years of professional work, reflected the contribution he was able to make to Queensland, especially with valuable assistance from "a lot of good, dedicated people doing much of the hard work".
While Director-General of the Department of State Development and Innovation, Mr McCarthy laid the groundwork for diversifying the Queensland economy and developing new industries based on science and innovation.
"I could see a need to reshape the Queensland economy, which had a traditional emphasis on what I call 'rocks and crops' and tourism. They are all highly vulnerable to international markets.
"I thought there was scope to increase the capacity in the university system and in research to develop intellectual output."
Since retirement from the department, he has continued the work at AIBN, based at The University of Queensland, with a key role in progressing research efforts in biofuel technology and securing funding for industry-research partnerships.
Mr McCarthy was instrumental in the Queensland Sustainable Aviation Fuel Initiative expanding beyond AIBN to include major international companies such as Boeing, GE and Virgin Australia.
AIBN research includes processes to convert sucrose from sugar cane into aviation biofuel and detailed techno-economic modelling to determine if and how a minimum selling price for the resulting biofuel is – or can be made – competitive.
"I was involved in the biofuel project at the embryoic stage while working at the department," Mr McCarthy said.
"I had been developing the project with Professor Peter Gray and Professor Lars Nielsen. We looked at the industrial demands and required high-tech inputs.
Mr McCarthy said his continued work at AIBN was part of an effort to achieve a "life balance" that included time with his family, fishing, camping and a role as the Cape York Hospital and Health Service Board chairman.
"I retired. I could be sitting at home, but I would be annoying myself and everyone else at home. I have a number of other interests. I prefer to be busy."