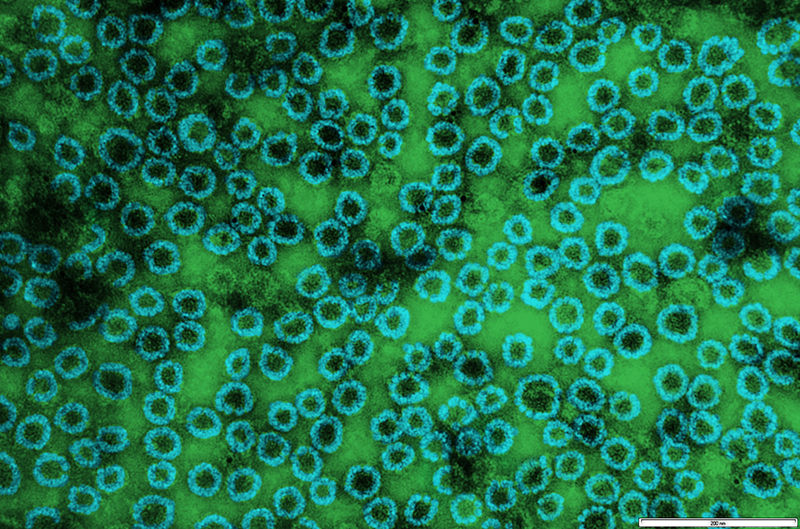 Researchers at The University of Queensland are developing a vaccine to reduce the staggering level of infant mortality from rotavirus in developing countries by significantly decreasing the cost of vaccine production and logistics.
The World Health Organisation estimates that every year rotavirus causes more than 200,000 deaths in children under the age of five globally. Around 85 per cent of these deaths occur indeveloping countries.
Australian Institute for Bioengineering and Nanotechnology vaccine technology co-inventor Associate Professor Linda Lua said cost is the most significant barrier, making cost reduction the focus to improve accessibility.
"Currently available rotavirus vaccines are quite effective, but are very expensive for health systems and individuals in developing countries to afford," Associate Professor Lua said.
"Existing rotavirus vaccines are offered at reduced prices of around US$2.5-3.5 per dose, but this is still too expensive for low-income developing countries to afford when millions of doses are required each year.
"Our vaccine candidate has been estimated to cost less than 10 cents to produce per dose, which represents a step-reduction in the accessibility barrier."
The team have been able to reduce the production cost of rotavirus intervention by designing a new virus-like particle (VLP) that self-assembles in a controlled manner to mimic the shape of a rotavirus pathogen.
The VLPs, made of harmless proteins, generate an immune response from the body by tricking it into seeing a pathogen where none is present – training it to fight a real rotavirus infection.
"Most vaccines also include an adjuvant, which acts to boost cell immunity but adds additional complexity to the process, increasing the cost of production. However, the nature of the VLP may eliminate the need for an adjuvant," Associate Professor Lua said.
In addition to working towards a more cost-effective vaccine, the research team also hope to reduce the complexity of vaccine logistics.
"Our VLP platform also exhibits improved thermal stability over traditional live-attenuated vaccines, which usually need to be refrigerated," she said.
"Refrigeration can be especially problematic in developing countries where access to electricity can be poor; it adds further costs for storage, and a break in the cold chain results in an ineffectual vaccine."
Rotavirus is most common among infants and young children, responsible for around two million hospitalisations per annum globally, and it results in a further estimated 100 million cases of diarrhoea. Infants and young children are especially vulnerable to the effects of diarrhoea, which dehydrates the body of fluids.
In Australia, there were 733 confirmed cases of rotavirus in 2014 – 480 were children under the age of five, and the other 253 were older children and adults, with no Australian deaths.
Co-inventor Professor Anton Middelberg said the underlying platform technology being developed by the team and applied to rotavirus can be used for a range of diseases.
"Various antigens can be mounted onto the surface of VLPs like building blocks, and we have developed a method of mounting complex and large antigens," Professor Middelberg said.
"By modularising VLPs with completely new antigens that drives desired antibody and cellular responses, we have created entirely new functional structures that haven't existed before.
"Inherently it is a very rapid, very controllable and very low-cost technology to address both human and animal diseases.
"As computing power improves, we see a future where we will be able to dial up the molecular design and then seamlessly make vaccines in real time for emergent diseases."
The study published in Biotechnology and Bioengineering was first-authored by Mr Alemu Tekewe, a PhD student from Ethiopia, who has now submitted his thesis and returned to Ethiopia to continue the work in collaboration with AIBN and UQ at Addis Ababa University.
The research is part of a suite of advanced vaccinology projects currently in progress at AIBN to provide new improved health outcomes in society.
communications@aibn.uq.edu.au; Associate Professor Linda Lua, l.lua@uq.edu.au, +61 7 3346 3979.