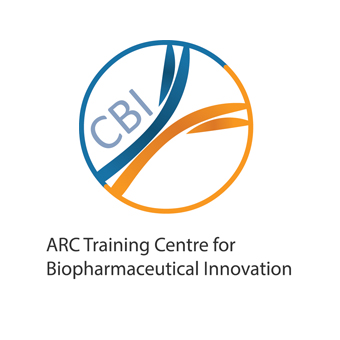 The University of Queensland's Australian Institute for Bioengineering and Nanotechnology (AIBN) is pleased to announce that the Australian Research Council Training Centre for Biopharmaceutical Innovation (CBI), will receive $110,000 in provisional funding for a major training program. The funding will be provided over two years by MTPConnect, the Medical Technologies and Pharmaceuticals Industry Growth Centre, with a proposed additional $110,000 in matched funding coming from the MTP sector. The funding will allow CBI's National Biologics Training Program (NBTP), to develop a high-level skills development program for the Australian MTP sector aimed at upskilling the workforce and increasing its global competitiveness.
The NBTP project is led by the CBI, which is located at The University of Queensland, and includes members from AIBN, CSL Ltd, Australian Red Cross Blood Service, Patheon Biologics (part of Themofisher), AbbVie, Avipep and LuinaBio. The NBTP seeks to design and create training programs for industry specifically associated with the advanced manufacturing of biologic medicines and more broadly for industry associated with biomedical sciences.

The training program fills a gap in the required knowledge and skills base necessary for the advancement of the Australian industry. This will benefit the MTP sector by developing relevant training opportunities for Australia's biologics and associated biomedical sciences industry. Such skills development endeavours will enable industry stakeholders stay informed of the relevant aspects of biologics research, development and marketing. 
MTPConnect was formed as an industry-led independent not-for-profit organisation in 2015 as part of the federal government's Industry Growth Centres Initiative to accelerate the rate of growth of the MTP sector to achieve greater commercialisation and establish Australia as an Asia-Pacific hub for MTP companies.
MTPConnect's Project Fund Program is a competitive, dollar-for-dollar matched funding program investing in big, bold ideas to improve the productivity, competitiveness and innovative capacity of Australia's medical technology, biotechnology and pharmaceutical sector.
Sue MacLeman, CEO of MTPConnect, said, "MTPConnect is focused on harnessing Australia's world-class research to seize more commercialisation opportunities and accelerate growth. As part of our mission, we are funding big, bold ideas that will deliver results on a national scale, have sector-wide impact, and are aligned with the Sector Growth Priorities we have identified in our 10-year Sector Competitiveness Plan. By supporting projects such as NBTP, we believe we can develop a more vibrant MTP sector ecosystem with more successful companies, and ultimately improve the health and wellbeing of Australia and the world."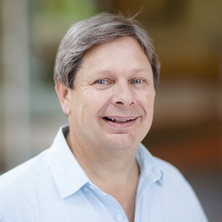 CBI Director and AIBN Senior Group Leader Professor Stephen Mahler said that the funding received from MTPConnect and industry partners will allow the development of a training program that will be of great benefit to employees and other stakeholders the industry. 
"The production of recombinant-DNA derived therapeutics and other biologic medicines is an advanced manufacturing capability and draws on several scientific disciplines," said Professor Mahler.
"The NBTP will cover aspects from enabling technologies and discovery of biologic medicines through to manufacturing," he explained. "We will contribute to the upskilling of Australia's workforce in this growing industry, ensuring that Australia is competitive in the global bio-pharmaceutical industry."
Click here for more information on the Project Fund Program and the successful applicants.