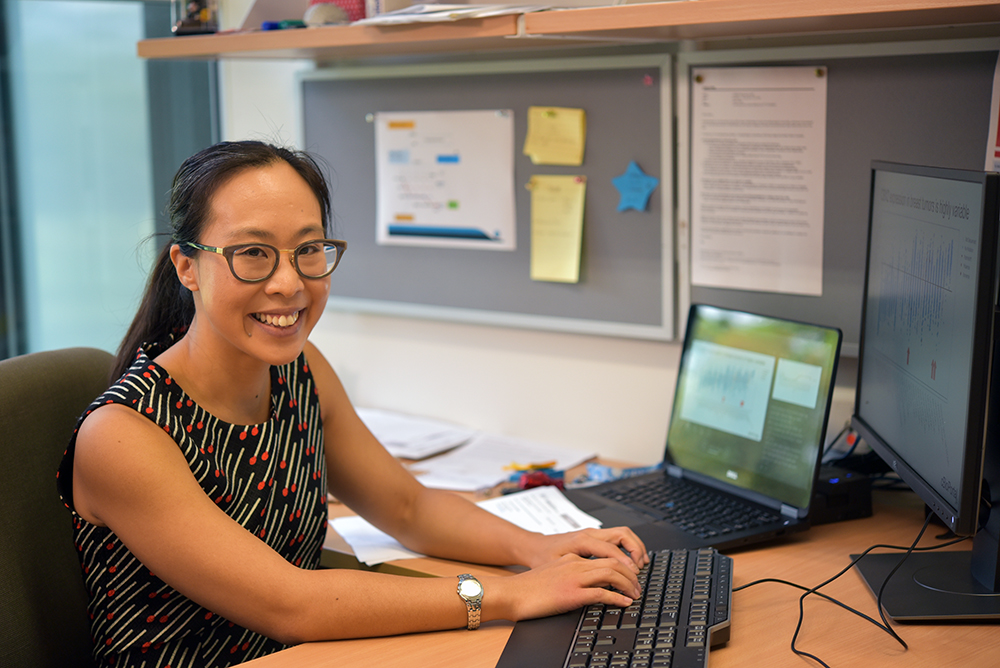 Associate Professor Jessica Mar of the University of Queensland's Australian Institute for Bioengineering and Nanotechnology has received a $50,000 Metcalf Prize from the National Stem Cell Foundation of Australia in recognition of her leadership in stem cell research.
Based in the UQ Centre in Stem Cell Ageing and Regenerative Engineering (UQ-StemCARE), Associate Professor Mar's work involves analysing stem cells to discover the changes that influence ageing.
Associate Professor Mar is working with collaborators around Australia to studying ageing stem cell models. She is also collaborating on longevity research internationally, and will work with two study populations, 'super-centenarians' in Japan who live to 110 years or more, and a group of Ashkenazi Jews who are aged 95 years and older.
"There are two schools of thought," she says. "Some researchers believe that errors creep into the translation of our genes into proteins causing genetic noise and disease. Others are adamant that the noise decreases and that the stem cells become less able to adapt to circumstance. My research has shown that it's actually a bit of both."
In 2011, Associate Professor Mar demonstrated for the first time that both can be true. Working with Australian of the Year, Professor Alan Mackay-Sim, and his collection of nasal stem cells from patients, she showed increased genetic noise is linked with Parkinson's disease. Then she showed the opposite in schizophrenia.
Associate Professor Mar will use the Metcalf Prize to expand her research and introduce the next generation of stem cell researchers to the power of 'centenarian studies'. It's all based on big data, and powerful computer analysis of the genomes of millions of individual cells from hundreds of people.
Australia's Chief Scientist Dr Alan Finkel AO will present the 2017 Metcalf Prizes for Stem Cell Research at a special event in Melbourne on Friday 24 November 2017.
Media: communications@aibn.uq.edu.au ; Associate Professor Jessica Mar j.mar@uq.edu.au +61 7 336 6318