This week AIBN held its 2018 Three Minute Thesis (3MT) heats. We had two outstanding entrants this year, who gave strong presentations.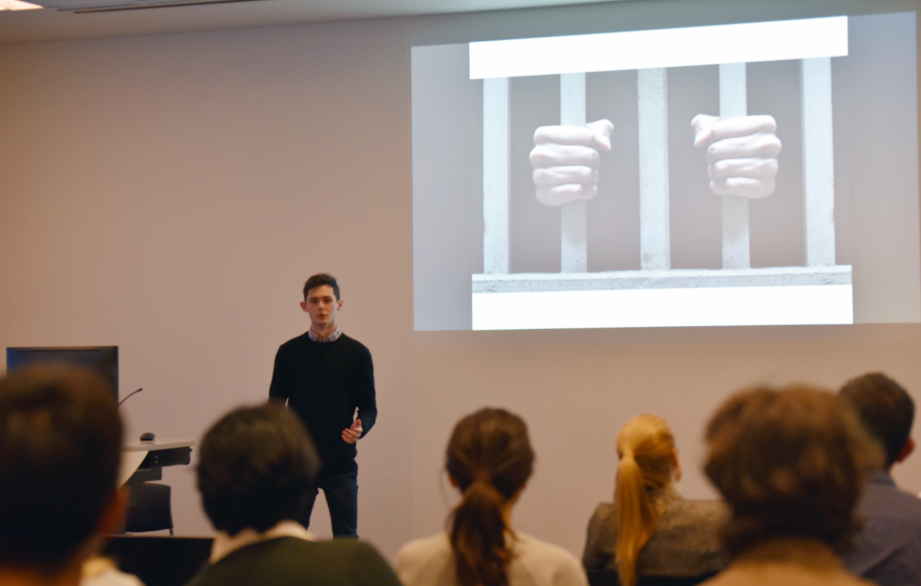 First place was awarded to Timothy Tracey from the Ngo Group who gave a presentation titled "Motor Neurone Disease: More than a skin deep analysis". Timothy's PhD project looks at using induced pluripotent stem cell-derived neurons to understand how changes in the way these cells use energy might increase their susceptibility to death in MND, and to identify potential therapeutic compounds.
The second entrant and runner up was Serena Ekman from the Mahler Group who gave a presentation titled "How well do you know your blood type?". Serena is currently undertaking her studies in a collaborative effort between the Brisbane Australian Red Cross Blood Service precinct and the ARC Training Centre in Biopharmaceutical Innovation at the AIBN for her project on isolation of novel typing antibodies that bind hybrid glycophorin on red blood cells.
The Three Minute Thesis competition celebrates the exciting research conducted by PhD students around the world. Developed by The University of Queensland, the competition cultivates students' academic, presentation, and research communication skills.
Presenting in a 3MT competition enables students to increase their capability to effectively explain their research in three minutes, in a language appropriate to a non-specialist audience. Competitors are allowed one PowerPoint slide, but no other resources or props.
Both entrants have moved on to the UQ all-institute round, where they will compete against students from IMB, QBI, CAI, QAAFI and SMI.  The all-institutes final will take place on the 27th of July in the Level 7 QBI Auditorium.