A facility headquartered at The University of Queensland has received $4.59 million from the Queensland Government to continue its innovative research and industry projects such as needle-free vaccine delivery.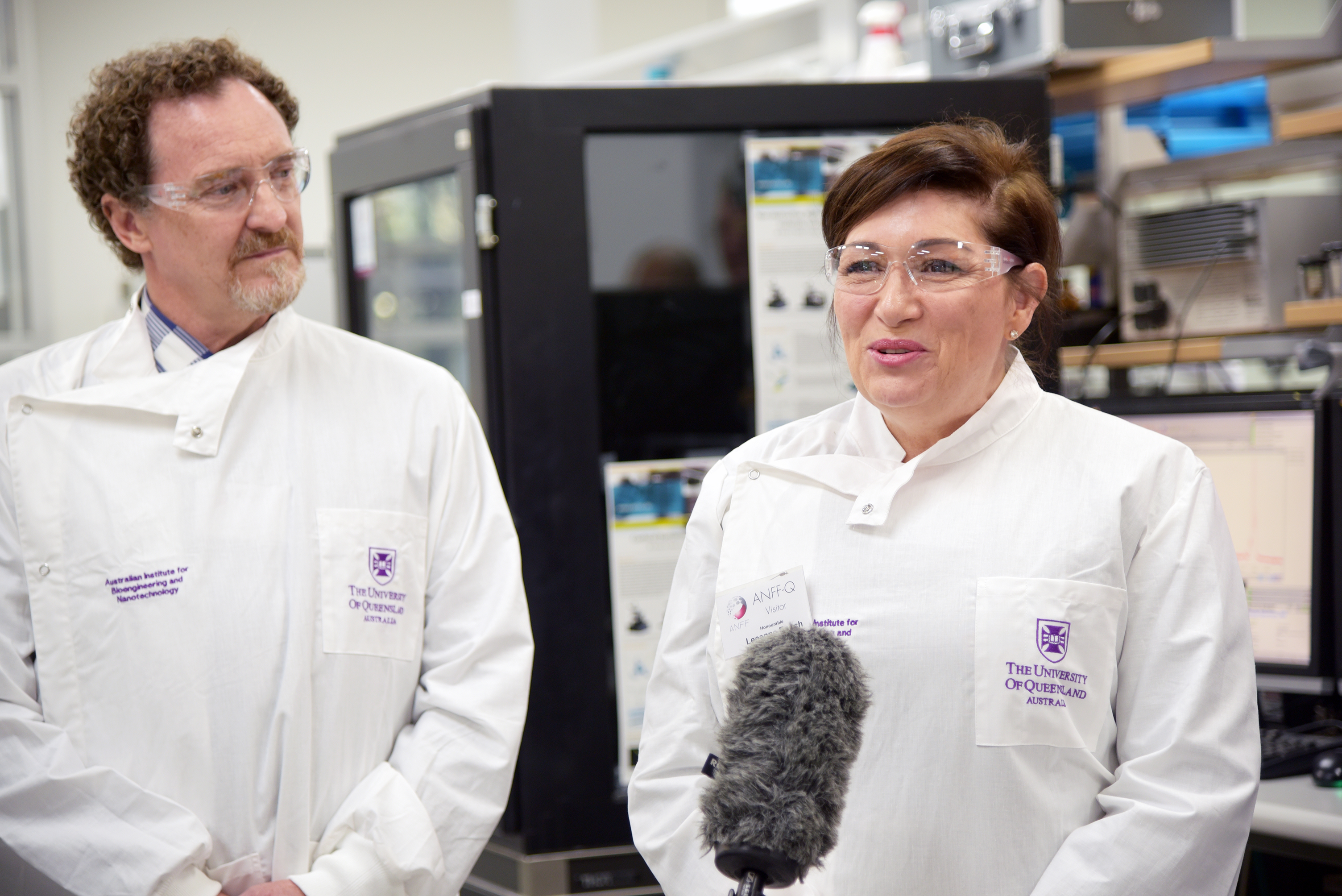 Minister for Science and Environment Leeanne Enoch MP today visited UQ's Australian Institute for Bioengineering and Nanotechnology (AIBN) to announce funding for the Australian National Fabrication Facility - Queensland Node (ANFF-Q).
AIBN Deputy Director and ANFF-Q Director Professor Justin Cooper-White said the Queensland Government investment would allow the facility to continue to support research and industry innovation in Queensland and beyond.
"ANFF-Q provides access to state-of-the-art facilities and expert guidance to manufacture highly specialised and customised products, ensuring Queensland has a competitive edge in innovation efforts in everything from biomedical devices to clean energy and quantum engineering," Professor Cooper-White said.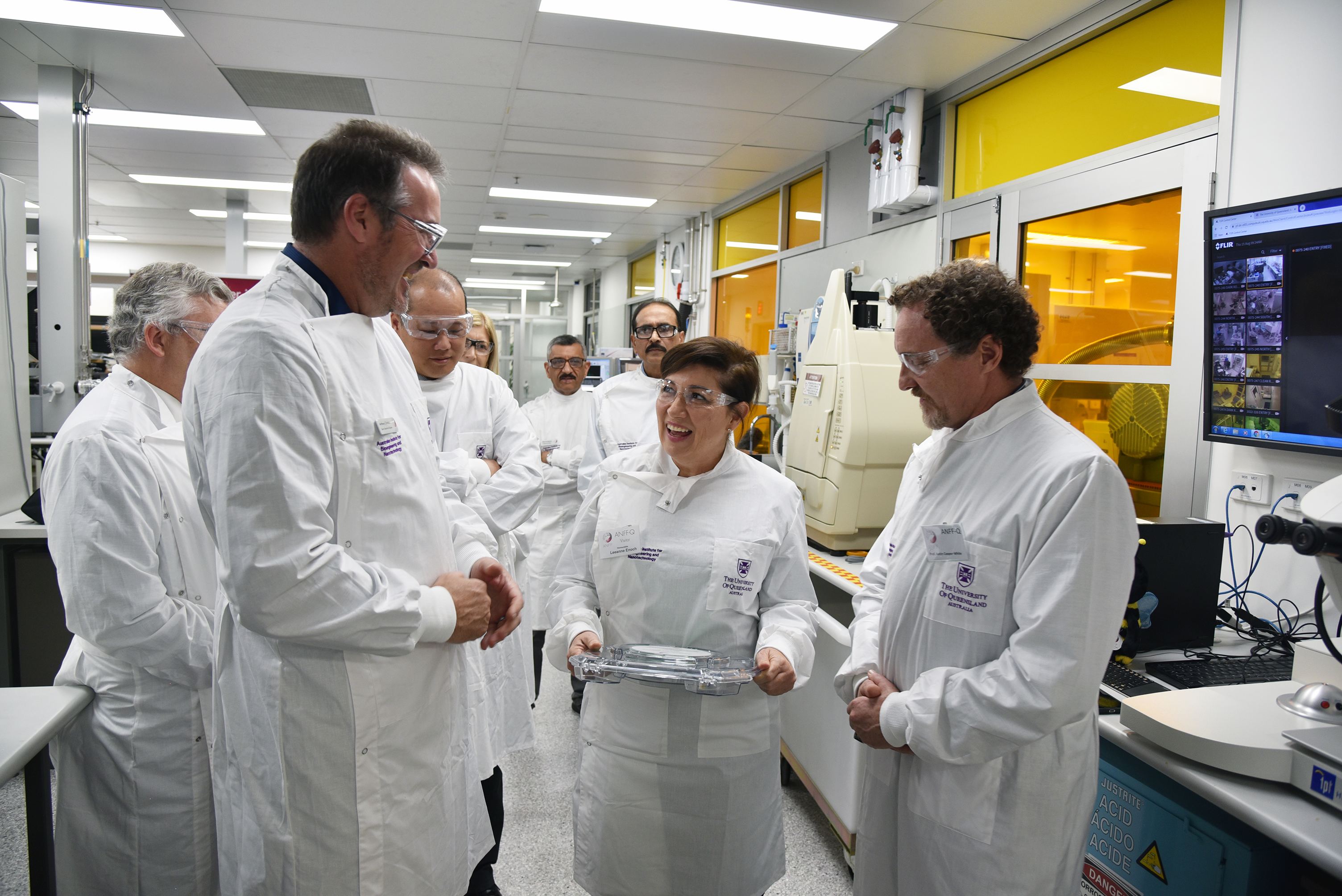 "Our headquarters at AIBN is the perfect location to allow researchers to progress their work – from developing ideas and creating prototypes through to establishing market acceptance of mature technology.
"ANFF-Q's ability to enable innovation and minimise the costs of translating new products to market will enhance the economic, environmental and social impacts derived from users of our facility in the future."
Ms Enoch said it was fitting that the announcement came at a time when Australia is celebrating the important work of our scientists for National Science Week.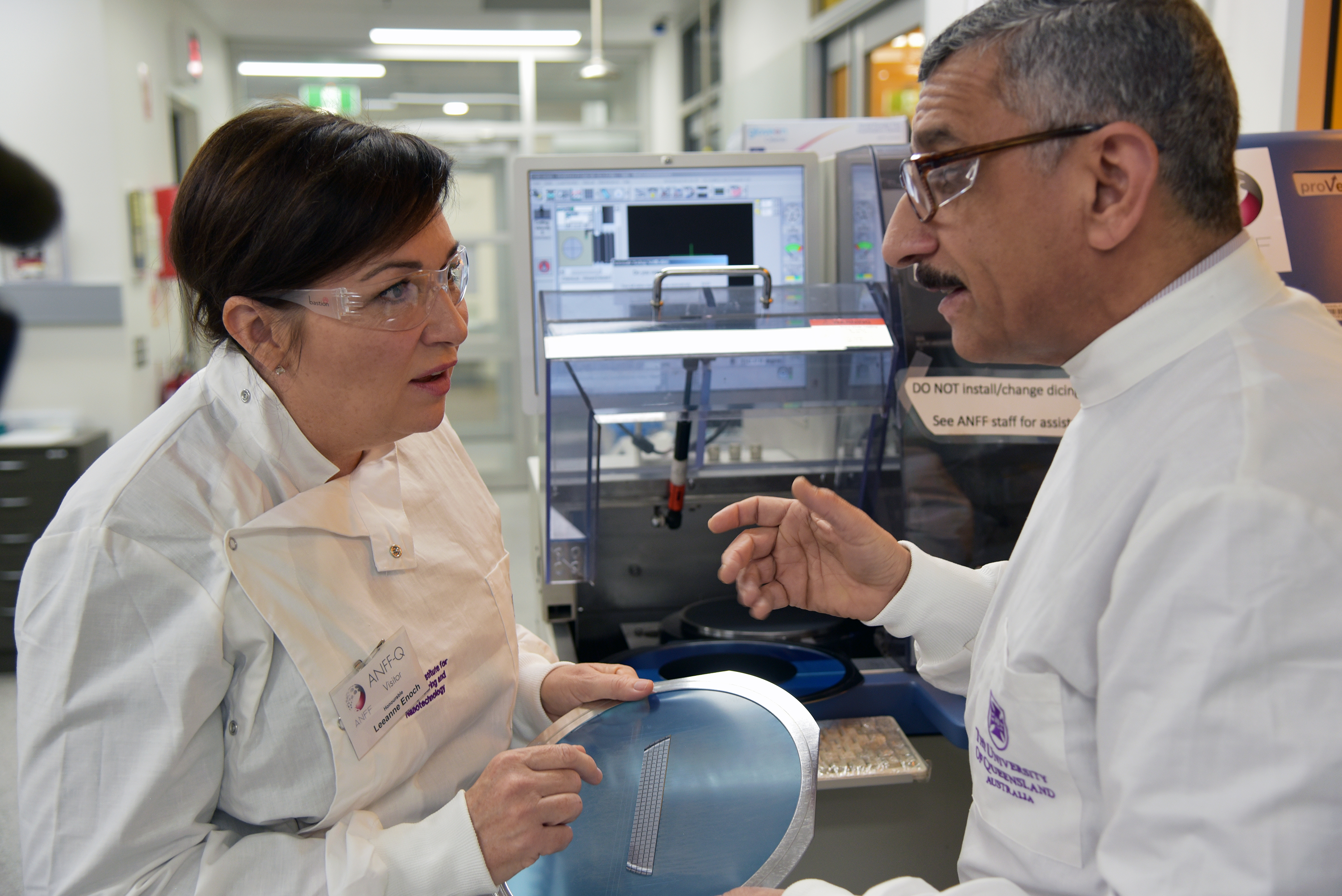 "This funding will be used to employ four new highly-specialised staff as well upgrade critical high-end equipment and systems so that the facility remained at the forefront of scientific exploration," Ms Enoch said.
The funding was awarded under the Queensland Government's Research Infrastructure Co-Investment Fund, which leverages federal funding from the National Collaborative Research Infrastructure Strategy (NCRIS).
AIBN Director Professor Alan Rowan said the institute was home to six NCRIS facilities.
"AIBN is unique in Australia for having so many NCRIS facilities under our roof, which is a testament to our commitment to driving innovation in partnership with industry for the benefit of Australia," Professor Rowan said.
"The partnership with Queensland biotechnology start-up Vaxxas is an example – they used ANFF-Q's facilities and expert guidance to help develop the needle-free nanopatch which has received international attention as a vaccine delivery platform."
ANFF-Q is headquartered at AIBN, with nodes at UQ's Centre for Organic Photonics and Electronics, and the Queensland Microtechnology Facility at Griffith University.
Media: AIBN Communications – communications@aibn.uq.edu.au, 0405 661 856