AIBN's Associate Professor Claudia Vickers has been been named as one of the Australian Financial Review's Boss Magazine's True Leaders of 2019.
From AFR: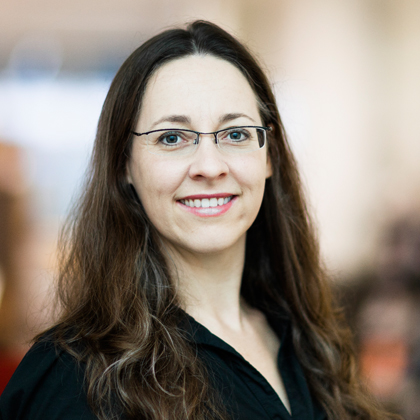 The judges wondered aloud whether it was too early to recognise Associate Professor Claudia Vickers as a BOSS True Leader. But the more Oz Minerals chairman and judge Rebecca McGrath heard, the more she was convinced the CSIRO scientist's influence and vision is extraordinary.
Vickers is leading CSIRO's $13 million Synthetic Biology Future Science Platform (SynBioFSP), which is building Australia's research capacity in synthetic biology. She also maintains a joint position at the University of Queensland.
Synthetic biology uses biology to replace current industrial practices with sustainable, environmentally friendly approaches. For example, Vickers has investigated using a chemical found in lemons to make clean, renewable jet fuel.
Synthetic biology could be applied in manufacturing, health and agriculture, with huge potential to create new industries and jobs.
Vickers is the founding president of Synthetic Biology Australasia (SBA) and has acted as an adviser on synthetic biology and industrial biotechnology to the federal and Queensland governments.
The judges agreed Vickers is "trying to change Australia", convincing the Queensland and NSW governments to invest in this emerging science.
Claudia is a really good example of translating research into changing Australia's industrial landscape. Her leadership is quite outstanding. She is on the list as a visionary leader.