Three Early Career Researchers at UQ's Australian Institute for Bioengineering and Nanotechnology (AIBN) have been awarded nearly $2 million in Investigator Grants from the National Health and Medical Research Council (NHMRC).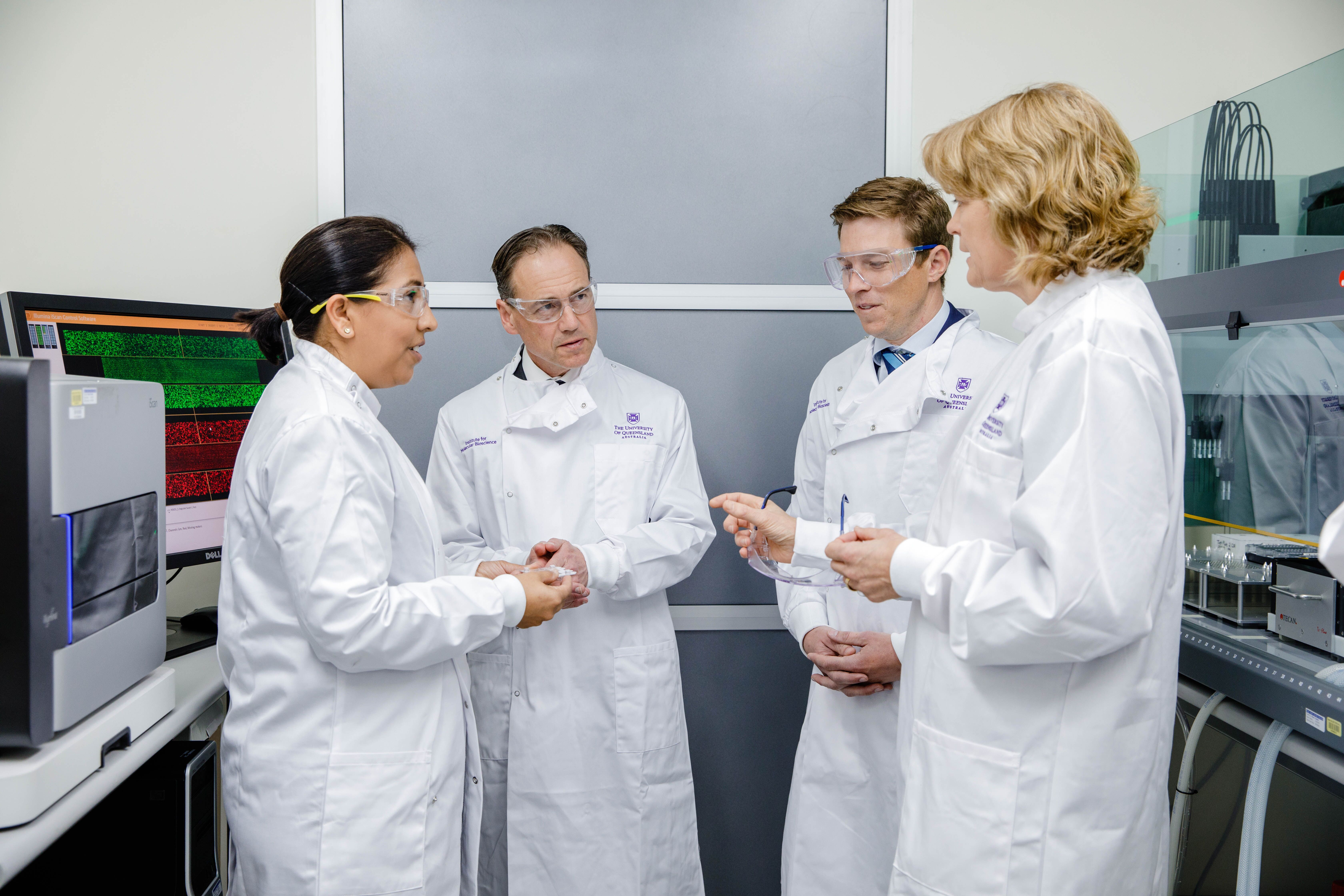 AIBN's Dr Abu Sina, Dr Alain Wuethrich and Dr Run Zhang join a select group of University of Queensland researchers in securing a total of more than $29.7 million in competitive research funding from the NHMRC, which will boost research into global health issues.
UQ Vice-Chancellor and President Professor Peter Høj said 26 UQ projects in all were successful in securing the competitive research funding.
"Our researchers are working incredibly hard to tackle some of the toughest health problems affecting millions of people around the world," Professor Høj said.
"This funding will support their research targeting various medical issues such as reproductive diseases, stroke, Alzheimer's disease, osteoporosis and cancers.
"The extremely high standard of research being conducted here at UQ is evident by the continued investment by the NHMRC in our scientists and their vital work."
The Federal Minister for Health Greg Hunt MP today visited UQ's Institute for Molecular Bioscience (IMB) to announce the funding.
Dr Abu Sina – NHMRC Investigator Grant ($639,750)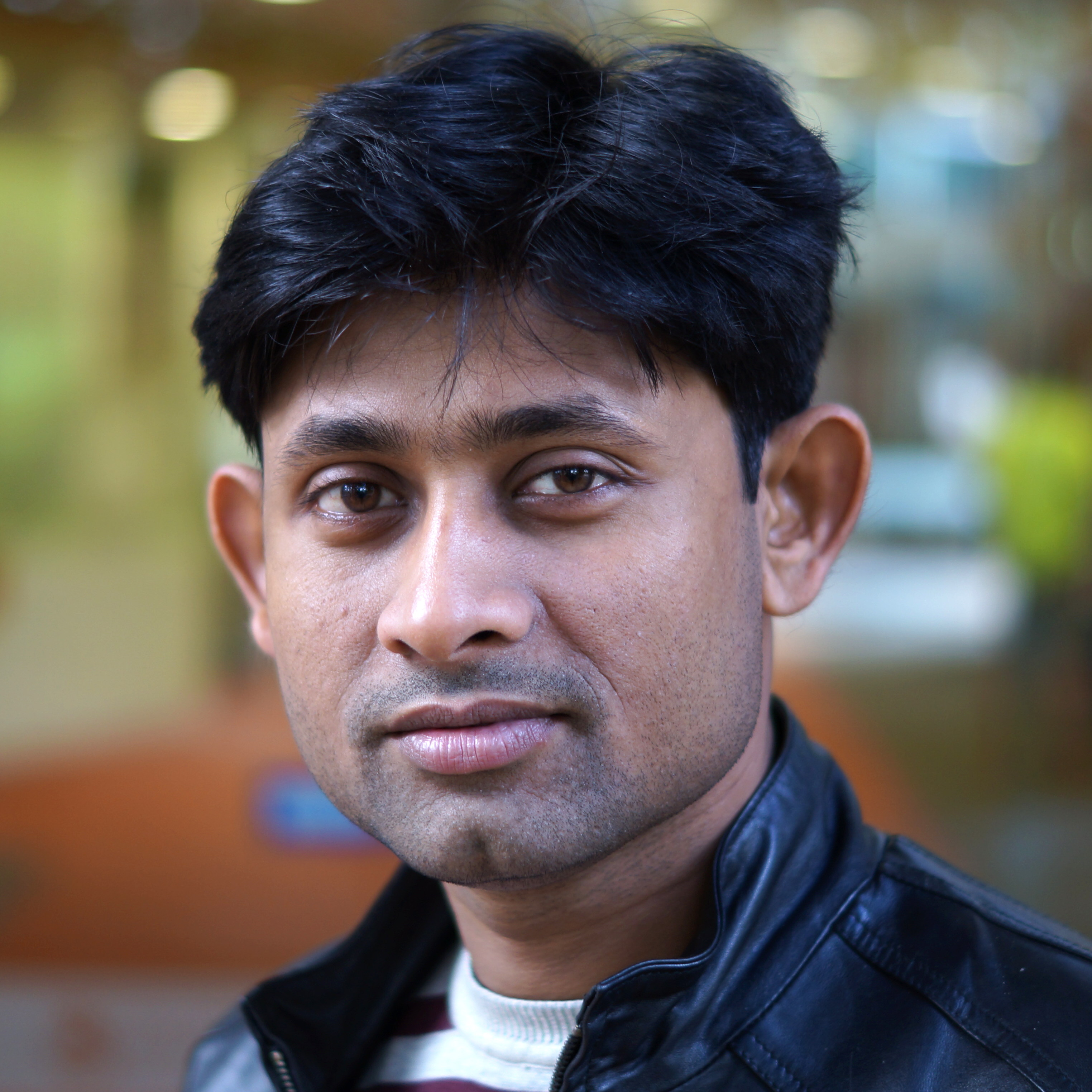 The funding will enable Dr Abu Sina to advance the development of a novel diagnostic that rapidly detects cancer from any tissue type, e.g. blood or biopsy.
Early diagnosis of cancer has the potential to significantly reduce the morbidity and mortality associated with cancer.
However, cancer is not a single disease, says Dr Sina, and that has made early detection difficult.
"Because cancer is an extremely complicated and variable disease, it has been difficult to find a simple signature common to all cancers, yet distinct from healthy cells," he says.
Recently, Sina and his colleagues discovered that the genomes of cancer cells possess a unique pattern of molecules, called methyl groups, which decorate DNA. In cancer cells, these methyl groups cluster together, whereas in healthy cells they are spread out.
Sina and his colleagues also discovered that, when placed in solution, those intense clusters of methyl groups cause cancer DNA fragments to fold up into three-dimensional nanostructures that really like to stick to gold.
Taking advantage of this, the researchers designed a technology which uses gold nanoparticles that instantly change colour depending on whether or not these 3D nanostructures of cancer DNA are present.
They also adapted the technology for electrochemical systems, which would allow inexpensive and portable detection of a wide variety of cancers.
The NHMRC funding will now help Sina translate these technologies into the clinic by enabling him to further optimise the designs and test them on a large cohort of clinical samples representing a diverse range of cancer types and stages.
"It was really a tough funding round and I am extremely happy that I have not only passed through it, but my application was also in the top 50 list out of all successful applications."
Dr Alain Wuethrich – NHMRC Investigator Grant ($639,750)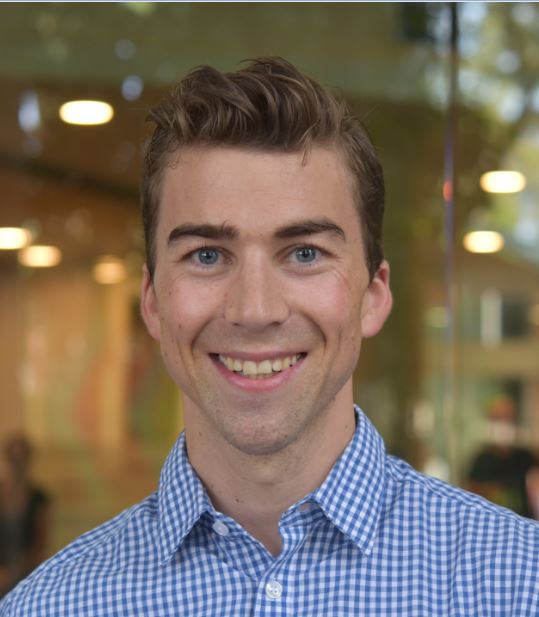 Dr Alain Wuethrich's NHMRC Investigator Grant will enable him to monitor changes in critical cell growth pathways in cancer cells before, during and after treatment.
Enzymes called kinases play an important role in normal cell function because they are able to attach phosphate molecules to other proteins. This process, called phosphorylation, alters the activity of those proteins.
Unfortunately, if phosphorylation goes haywire, it can lead to uncontrolled cell growth and the onset of cancer.
Because of this, some cancer therapies target specific kinases in order to keep a lid on abnormal phosphorylation, but cancer cells can become resistant to such drugs by finding a work-around — they just switch on other phosphorylation pathways.
Moreover, it's very difficult to know when such drug-resistance is emerging in any one patient.
"There is an unmet need for clinically applicable methods that can directly monitor phosphorylation-mediated pathways and their cancer-associated effects in real time, before and after drug treatment," says Dr Wuethrich.
Building on a technique developed in Prof Trau's Lab at the Centre for Personalised Nanomedicine at AIBN, Dr Wuethrich takes advantage of an interesting difference in the way phosphorylated and non-phosphorylated proteins stick to gold surfaces. Phosphorylated proteins are stickier than their non-phosphorylated counterparts and this difference can be easily detected to create a cancer-specific signature.
The NHMRC funding will now enable Dr Wuethrich to build on this work with a view to developing a technology that enables universal, simple and fast analysis of samples from cancer patients. Such a device would allow clinicians to test whether a cancer therapy is keeping abnormal phosphorylation in check, or whether resistance is emerging. Such information could guide clinical decisions to achieve more effective, highly personalised treatment.
"With the award of the NHMRC Investigator Grant I can drive my research towards low-cost cancer detection devices and translation is likely to improve treatment effectiveness and reduce health care costs," says Dr Wuethrich.
Dr Run Zhang – NHMRC Investigator Grant ($639,750)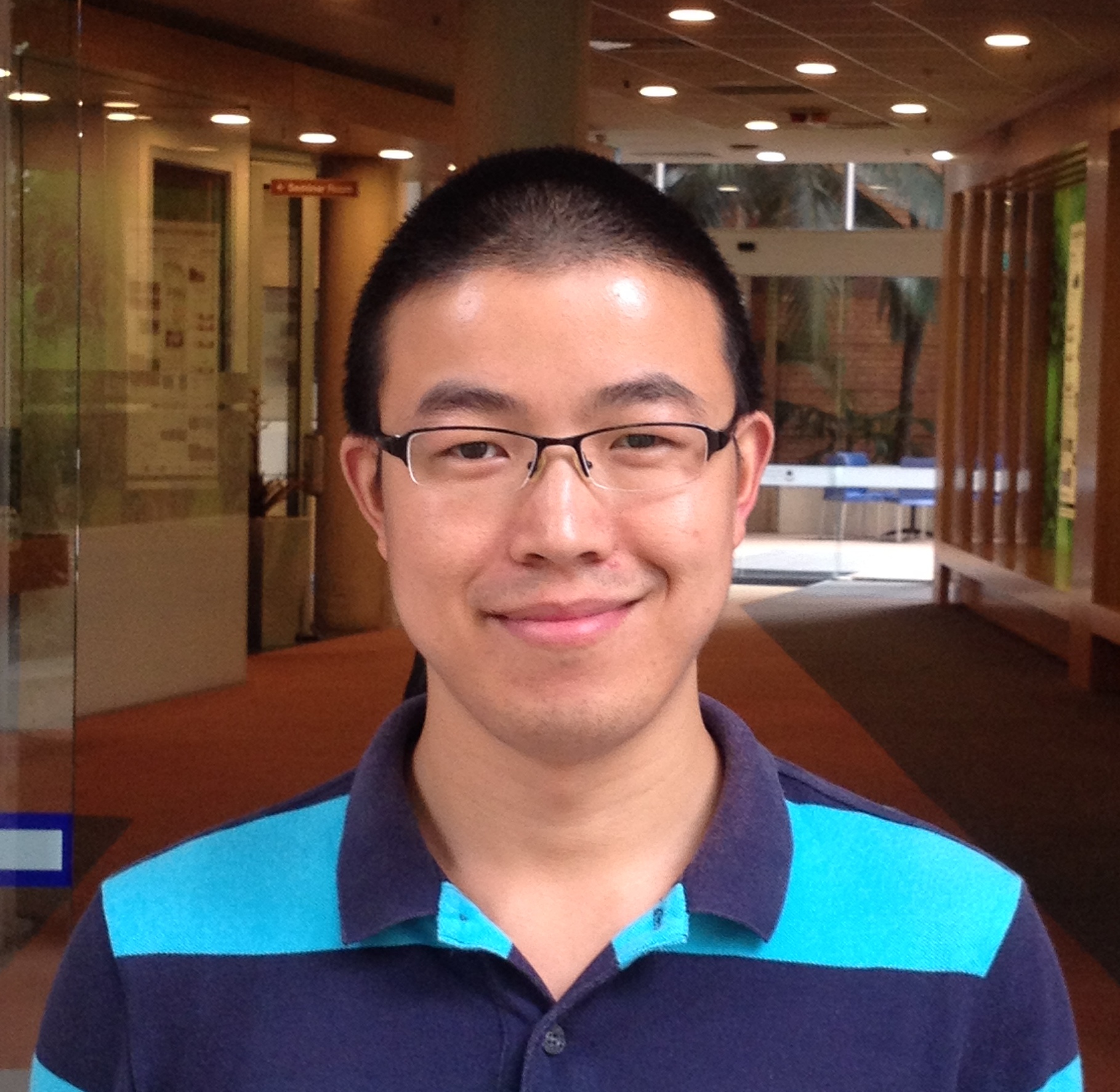 Funding from an NHMRC Investigator grant will enable Dr Run Zhang to investigate how immune cells called macrophages change their activity in inflammation, and will facilitate the development of a new method for detecting these changes during progression of inflammatory diseases.
Failure to turn off the body's immune response results in chronic inflammation characterised by oxidative stress. Such oxidative stress is associated with irreversible cell/tissue damage and is linked to a variety of diseases, such as inflammatory arthritis, liver inflammation, and cardiovascular diseases.
The progression of these inflammatory diseases is characterised by a change in macrophage activity. Using rheumatoid arthritis as an example, macrophages change their behaviour during rheumatoid arthritis, at times playing an anti-inflammatory role and other times playing a pro-inflammatory role. However, precisely when and why these shifts occur remains unclear.
To fully understand how inflammatory diseases develop and progress, Dr Zhang is investigating how levels of certain 'redox' biomolecules, such as nitric oxide, change with these shifts in macrophage activity.
"Quantitation of these redox biomolecules in macrophages is critical to understand the correlation between redox levels, macrophage polarisation status and inflammation progression," says Dr Zhang.
"I have developed a series of nanoprobes that selectively respond to these biomolecules," says Dr Zhang, explaining that the nanoprobes release fluorescent light signals when they detect the presence of the biomolecules, which makes it possible to track changes in macrophage activity.
With the NHMRC funding, Dr Zhang intends to optimise the nanoprobes and use them to track macrophage behaviour during progression of inflammatory diseases, including rheumatoid arthritis.
"This research will address major knowledge gaps relating to macrophage behaviour in inflammatory diseases," he says.
The new knowledge has the potential to advance diagnosis and monitoring of inflammation in diseases such as rheumatoid arthritis, and could also be useful in improving our understanding of liver injury, wound healing and cardiovascular diseases, he explains.
This, in turn, could lead to development of new therapeutics for these and other inflammatory conditions.