AIBN's Dr Hang Ta has received funding from the Heart Foundation for her research into how nanomedicines could detect and treat heart disease - still the single leading cause of death in this country.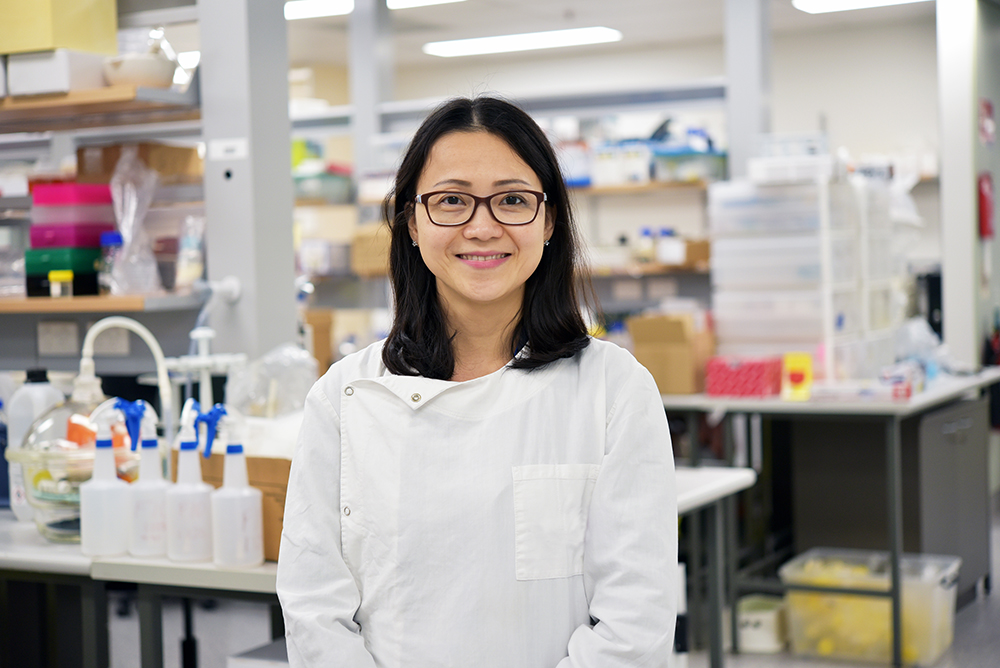 Dr Ta received one of 15 Future Leader Fellowships awarded by the Heart Foundation to investigate nanomedicines, which will be coupled with MRI technology to detect and treat heart conditions such as blood clots and fatty plaque build-up in arteries.
The Heart Foundation also awarded Dr Ta the Paul Korner Innovation Award, an extra $20,000 prize given to the most innovative of the Future Leader Fellowships.
Dr Ta is researching nanomaterials that can be used not only to detect thrombosis (blood clots) and atherosclerosis (fatty plaques), but also to track their progress—judging the severity of a blood clot in a blood vessel or the instability of a fatty plaque.
"Knowing whether a blood clot is acute or chronic or whether plaque is stable or vulnerable is very important for doctors when deciding on the best treatment to follow," Dr Ta said.
"Current clinical technologies are unable to do this, whereas a nanodetection system is non-invasive and can also be used to deliver targeted treatments in a controlled manner."
'Smart' nanomedicine to make treatments more available
Using the nanoparticles, which are based on metals and metal oxides such as iron oxide, gadolinium and gold, to diagnose cardiovascular diseases will allow more personalised treatments.
"This smart nanomedicine has sensors that can be detected by magnetic resonance imaging (MRI), which is readily available in hospitals," Dr Ta said.
"In addition, when stimulated by a laser light or ultrasound, the nanomedicine will deliver drugs specifically to the disease areas."
"I am very excited to get this Heart Foundation support, which will really progress my research over the next four years and boost its chances of improving the lives of people with heart disease," Dr Ta said.
Heart Foundation Group CEO, Adjunct Professor John Kelly, said the organisation had funded a broad spectrum of cutting-edge research over six decades.
"We fund research that aims to find answers to gaps in evidence and knowledge, where we can make a significant global contribution to the prevention and treatment of heart disease," Professor Kelly said.
"There have been many advances in heart health over the past 60 years, but heart disease is still the single leading cause of death in this country so there is still a lot of work to be done in this area."