Even before being awarded her PhD at the University of Queensland, Yun (Amy) Liu's research had reached stratospheric heights.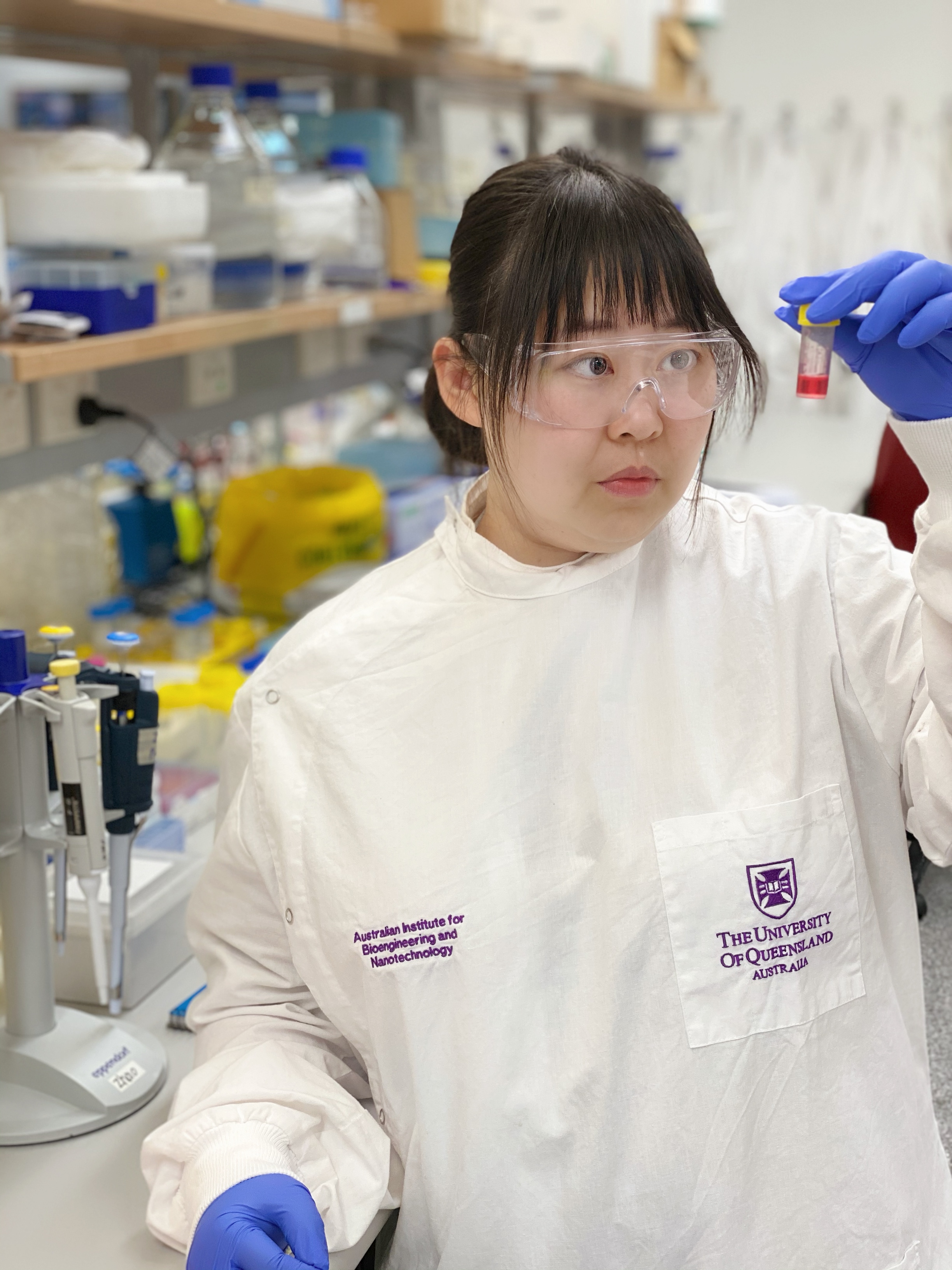 She was part of the Zhao Group at AIBN, a team developing new ways to improve medicine delivery for people with cancer through the use of nanoparticles. 
"My research has the potential to overcome a long-existing challenge in the nanomedicine field by loading an extraordinarily high content of drugs in the nanoparticles," Dr Liu said.
"The discovery is an important step towards the development of new cancer nanomedicines that can achieve enhanced therapeutic effects and improved safety."
Dr Liu had 12 papers published during her studies and was a first author in five of them. 
 "Every publication took a lot of time and effort; some publications needed more than three years from the idea stage to the final publication," Dr Liu said.
"For example, the key findings of our patent-pending technology were published in the journal Angewandte Chemie in January of 2020, but the research was started in November of 2016.
"Every breakthrough needed a lot of time for conducting the experiments and discussions with my supervisors and colleagues."
She is also an inventor on two patent applications filed by UniQuest, the technology transfer and commercialisation company for UQ.
 "UniQuest has licensed one of the technologies to a pharmaceutical company overseas, which is developing formulations for clinical applications," she said.
Research has always been a passion for Dr Liu, who was initially drawn to UQ because of Professor Ian Frazer's work in developing a vaccine for cervical cancer.
She was also intrigued by the long-running Pitch Drop experiment.
"When I first planned to study abroad in 2013, the first university that came to my mind was UQ, not only because UQ has strong scientific research strength, but also because of the world-class campuses in Brisbane," Dr Liu said.
"Interestingly, the UQ purple is my favourite colour, so when I first saw the scenery, especially the jacarandas at UQ, I believed I was somehow destined to come here."
Post-doctorate, Dr Liu will continue to see the jacaranda, as her work at AIBN continues.  
"My PhD is not the happy ending of my research career, but just the beginning," she said.
"I am now a postdoctoral research fellow in AIBN, and a skilled researcher and I will continue conducting research based on our innovations.
"I am very passionate about research.
"Our innovations are like our baby, and I hope I can see it grow to adulthood, to make contributions to the world."
Media: UQ Communications, communications@uq.edu.au; +61 7 3365 3439.