Sugarcane waste could be a key ingredient in tackling plastic pollution, with an AIBN researcher receiving funding to turn the green waste into sustainable packaging.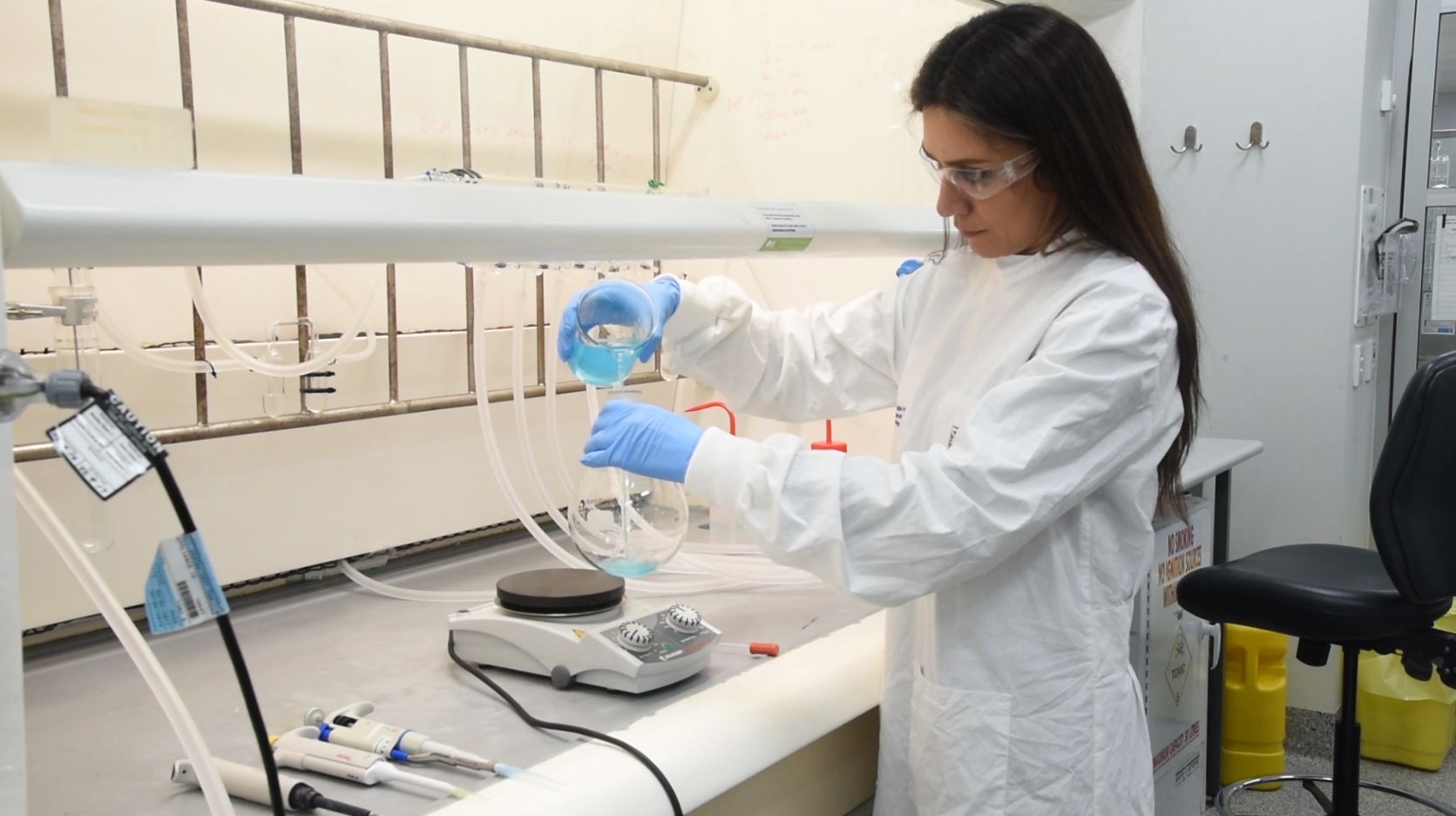 Dr Nasim Amiralian was awarded $45,000 from the AMP Tomorrow Fund to further her research producing 100 per cent bio-based single-use packaging materials using waste from the sugar production process.
Dr Amiralian said there was an urgent need for sustainable packaging to tackle the problem of single-use plastics, which are the most significant contributor to plastic pollution.
"Cane-based materials are biodegradable, compostable, thermally stable and grease- and moisture-resistant, making them suitable for packaging hot or cold food and also for use in automotive, aerospace and healthcare industries," Dr Amiralian said.
"However, stronger and lighter materials are needed to make sugarcane packaging an economical alternative to plastic.
"My research has found that adding a small amount of nanofibres to sugarcane pulp leads to a significant improvement to its mechanical properties as well as increasing the shelf-life of food due to the high oxygen and moisture barrier properties."
Dr Amiralian is working on a composite that can be safely disposed of in domestic compost bins and collected as kerbside rubbish, with the AMP Tomorrow Fund grant helping her produce a proof of concept.
The grants are designed to help talented Australians take their passion projects to the next level, and Dr Amiralian is one of 40 outstanding individuals who are sharing in $1 million this year.
Head of the AMP Foundation, Helen Liondos, said the beauty of the fund is that it is open to any Australian with an unrelenting commitment to what they're trying to achieve and contribute to the community.
"Despite the disruption of this year, so many Australians remain committed to making a positive impact on their communities," Ms Liondos said.
"These individuals, who continue to train hard, create new art, search for scientific or social solutions, are not only inspirations but also confirmation that Australia has a wealth of exceptional individuals to take us into better days."