AIBN researcher Associate Professor Jessica Mar has received a 2020 Georgina Sweet Award for Women in Quantitative Biomedical Science. The award was given to Assoc Professor Mar for both Excellence in Research and Excellence in Inclusivity.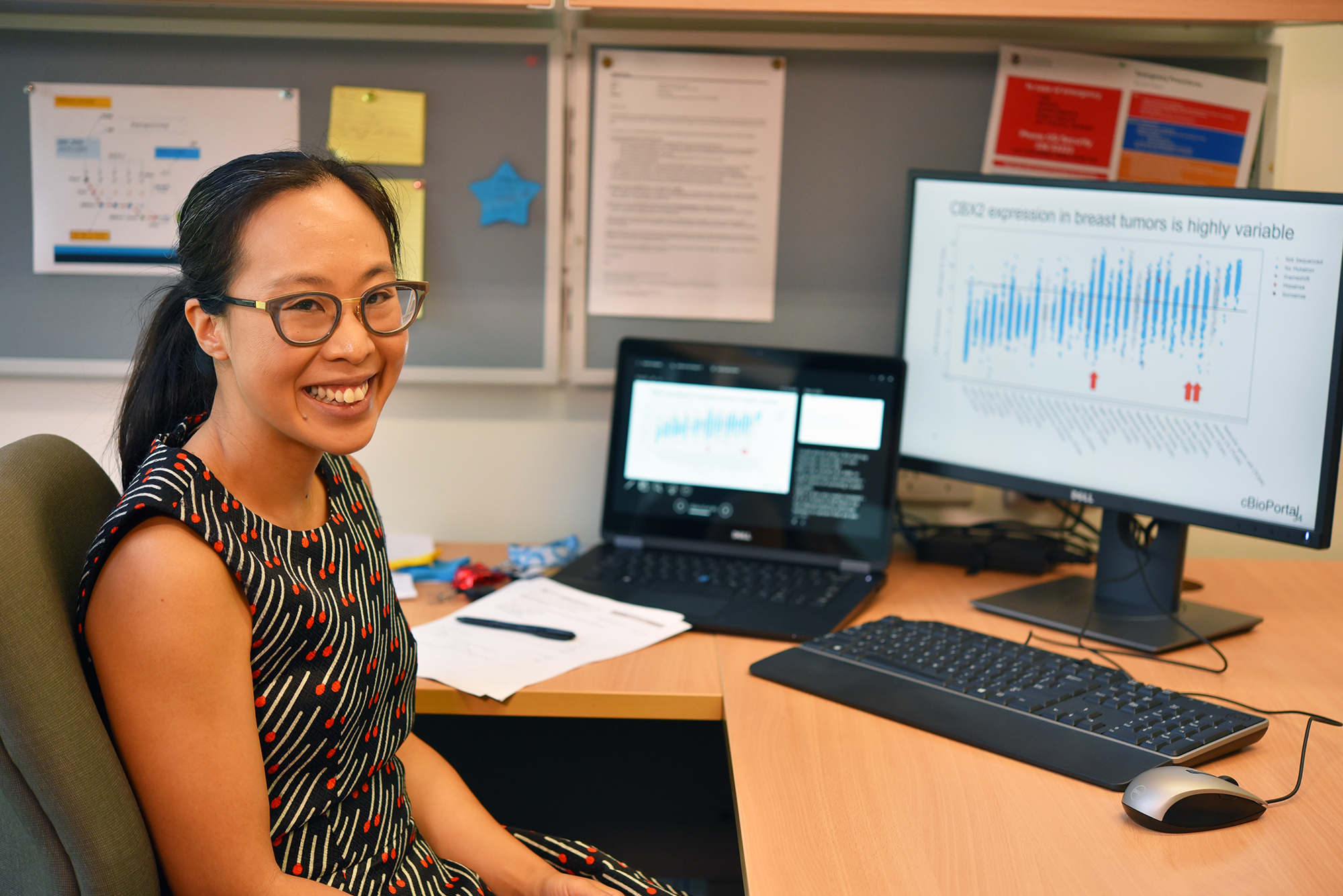 The prestigious annual award celebrates outstanding female scientists who demonstrate excellence in biological or biomedical research that employs a quantitative approach, particularly in areas such as computational biology, biophysics, bioinformatics, biochemistry, genomics, structural biology or cell biology. 

 
 "I'm excited to receive this award because it highlights my leadership and scientific achievements in quantitative biomedical science that I've worked so hard to build throughout my career," said Associate Professor Mar.
"It's particularly meaningful that I've also been recognized for Excellence in Inclusivity with this award since creating a more diverse and inclusive environment in academia is an objective I'm passionate about."
Associate Professor Mar's research focusses on computational biology, which involves making sense of biology by modelling biological data using statistical approaches.
"Because there are about 20,000 genes in the human genome, it's inevitable that we need computers, statistics, and big data to really understand how genes work together to control biology," she explains.
Associate Professor Mar says that when she was an undergraduate student in 1999, the first reference sequence of the human genome was not yet completed, but advances in technology over the past two decades have led to big changes. Today, it's possible to generate vast amounts of comprehensive genomic data very quickly.
"While it's exciting to have access to more data, the complexity of how to make sense of it all in a meaningful way also grows."
"My research focuses on developing the statistical models that help us understand how biology works through the action of different genes."
"Specifically, I'm interested in transcriptomics which is the set of genes that are transcribed or copied from the genome as RNA molecules in response to a condition like a disease or perturbation like a drug," she explains.
"The transcriptome can tell us how the genome functions in different scenarios and for that reason, studying it helps to identify which genes or pathways to focus to understand disease mechanisms or identify new therapies."
"Being a scientist is a such a wonderful job but it's also one that demands an incredible combination of patience, tenacity, technical skills, and tolerance of rejection. So winning an award as prestigious as this one can make it feel like all those rough days were worth it!"
Associate Professor Mar is one of only six recipients of a 2020 Georgina Sweet award in Australia, with each recipient receiving $25,000 towards their research. Another UQ researcher, Associate Professor Antje Blumenthal of the UQ Diamantina Institute is also a recipient. 
Associate Professor Mar and Associate Professor Blumenthal received their awards at a virtual award ceremony on Monday 12 October 2020.