Science, for many, is a series of experiments: recreating specific conditions to find the correct answer.
But what happens when the lab walls dissolve and a researcher lands in the real world?
Is it possible to balance a scientific mind with the needs of a results-driven, fast-paced commercial ecosystem?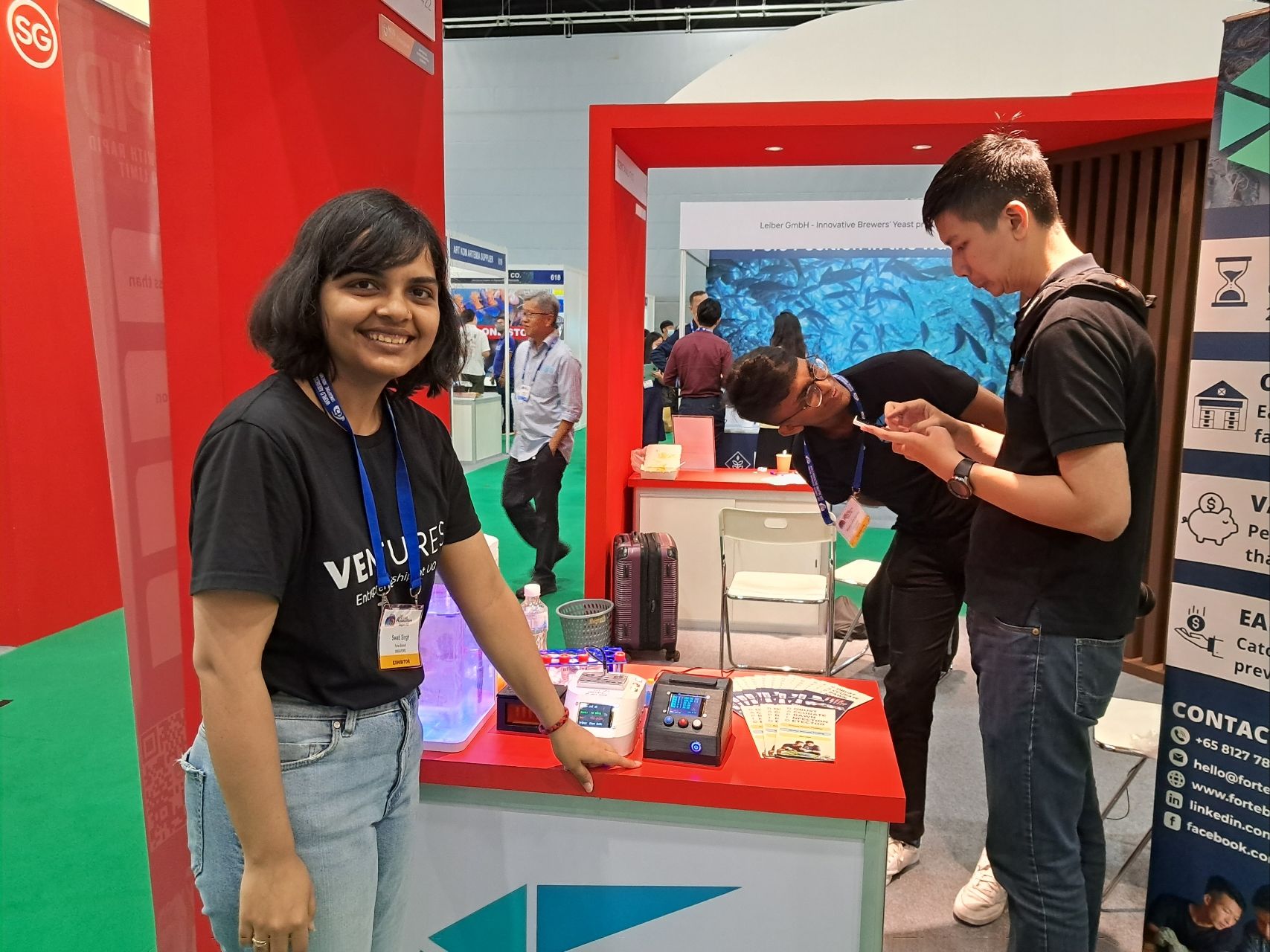 If Australian Institute for Bioengineering and Nanotechnology (AIBN) PhD candidate Swati Singh learned one thing from Singapore's vibrant startup culture, it's that fusing science and business is not only possible, but essential for any budding entrepreneur.
"As a scientist, we are problem-solving oriented. We try to understand systems and utilise that comprehension to answer a wide range of questions," she said. 
"But when you work in a business, you have to be hypothesis driven. You have to sometimes embrace this concept of 'good enough'. You don't have to be perfect. And that was a new learning frontier for me."
A member of the latest UQ Ventures Singapore Startup AdVenture, Swati spent four weeks embedded in Singapore's vibrant innovation landscape with Forte Biotech.
By day, the UQ Entrepreneurial PhD Top-up Scholarship recipient was immersed in the world of diagnostics, studying real-world scientific applications and peeling back the layers of the burgeoning blue economy.
By night, the country showed just why many consider it the startup capital of South East Asia.
Read on to see how Swati's Startup AdVenture in Singapore helped hone her entrepreneurial nouse and showed her what it takes to make a mark in the business of science.  
-
Swati you've had an absolute whirlwind time overseas. Tell us all about it.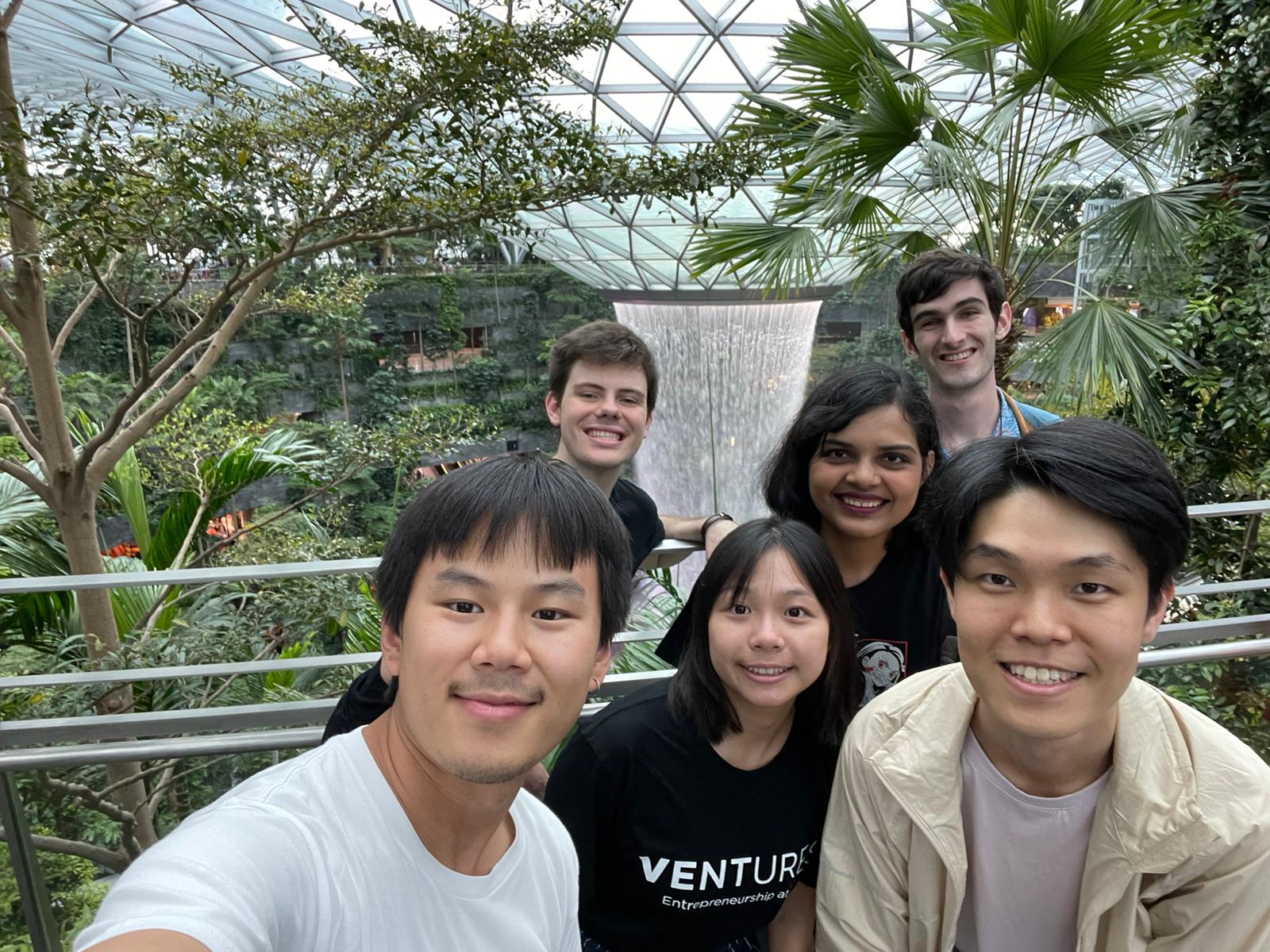 Yes, it was a busy time – but was fun and a huge learning curve. I worked full-time during the day, and the evenings were all about workshops and events. We were fitting so much into our day. But this is natural when you are in a vibrant startup ecosystem filled with evolutionary, creative and enthusiastic people aspiring to create impact and ah yes, the cheap food too!
A lot of people call Singapore the startup hub of the Asia-Pacific. What do you think?
Yes, and it is very clear why it has earned that title. Everyone from government to small universities in Singapore promotes this entrepreneurial ecosystem. It is a hub of all these different incubators, accelerators, pitching events - there's always something happening and when you are in that environment you are influenced by it.
At the centre of a lot of this ecosystem is the National University of Singapore. They have a huge campus, filled with diverse startups, rent-free, promoting growth and idea exchange. and that's amazing. That's how you promote a startup ecosystem.
It was a pleasure and a great learning experience to meet Amelia Walsh, the trade and investment Commissioner for Singapore and the team at Austrade. They gave us some great insights into the Australian and Singapore relationship and how they facilitate the Australian startup growth in Singapore and vice-versa.  
Tell us about your host startup company, Forte Biotech.
Certainly. With Forte I worked as a research intern. Basically, they have developed an on-site molecular diagnostic test which allows farmers to detect pathogens in their shrimp.
It is taking very basic principles of science and establishing a product around it which is helpful for real people. I think that's what the goal of our work as researchers should be. Translational science that makes a tangible difference.
The prawn infection detector is a promising product that could help farmers save a lot of money. Forte are doing some amazing and meaningful work. They facilitated my entry into the world of aquaculture and the blue economy.
Blue economy?
Yes, that's it. It's about finding sustainable ways to use the rivers and oceans for economic growth, such as producing energy and food. It is something we learned a lot about at the world aquaculture summit, which just happened to coincide with my time in Singapore with Forte.
I feel like – in Australia anyway – people might consider shrimp farming a niche thing, but it is a huge industry here and throughout Southeast Asia, and it is getting bigger. Singapore might not have the natural resources that we have here in Australia, but they do recognise that the future of the world is going to be blue.
The big question is, are we? We are a country surrounded by the ocean. We have a huge opportunity to participate in the blue economy and this way of thinking. 
At Forte you were working with diagnostic tools but in a commercial setting. Do you find it challenging to balance your thinking around science and business?
Here is a basic principle that I will tell you. As a scientist, we are problem-solving oriented. We try to understand systems and utilize that comprehension to answer a wide range of questions. But when you work in a business, you have to be hypothesis driven. You have to sometimes embrace this concept of "good enough". You don't have to be perfect. And that was a new learning frontier for me."
The fact that you can take certain basic principles of science and make a product around it was very enlightening to me, because as a scientist we tend to think in a complex manner.
But one thing that I've realised is that it is easy to run the experiments in a controlled environment. What happens when you step outside the lab? How do you make your product work in the real world? How will you make sure that your product is robust enough to be handled by anybody? How do you judge whether certain changes are worth the cost of implementing them?
You've just completed the first year of your PhD. What were some of the benefits of embracing this experience as someone so early in their research career?
On one hand I did think it was a good opportunity to do this before things got more hectic the further I got into my PhD. But I was also open minded and thought 'let's just see how it goes' and just experience this opportunity. And plus, it's good to always get some real-world experience and see how different things work in different places.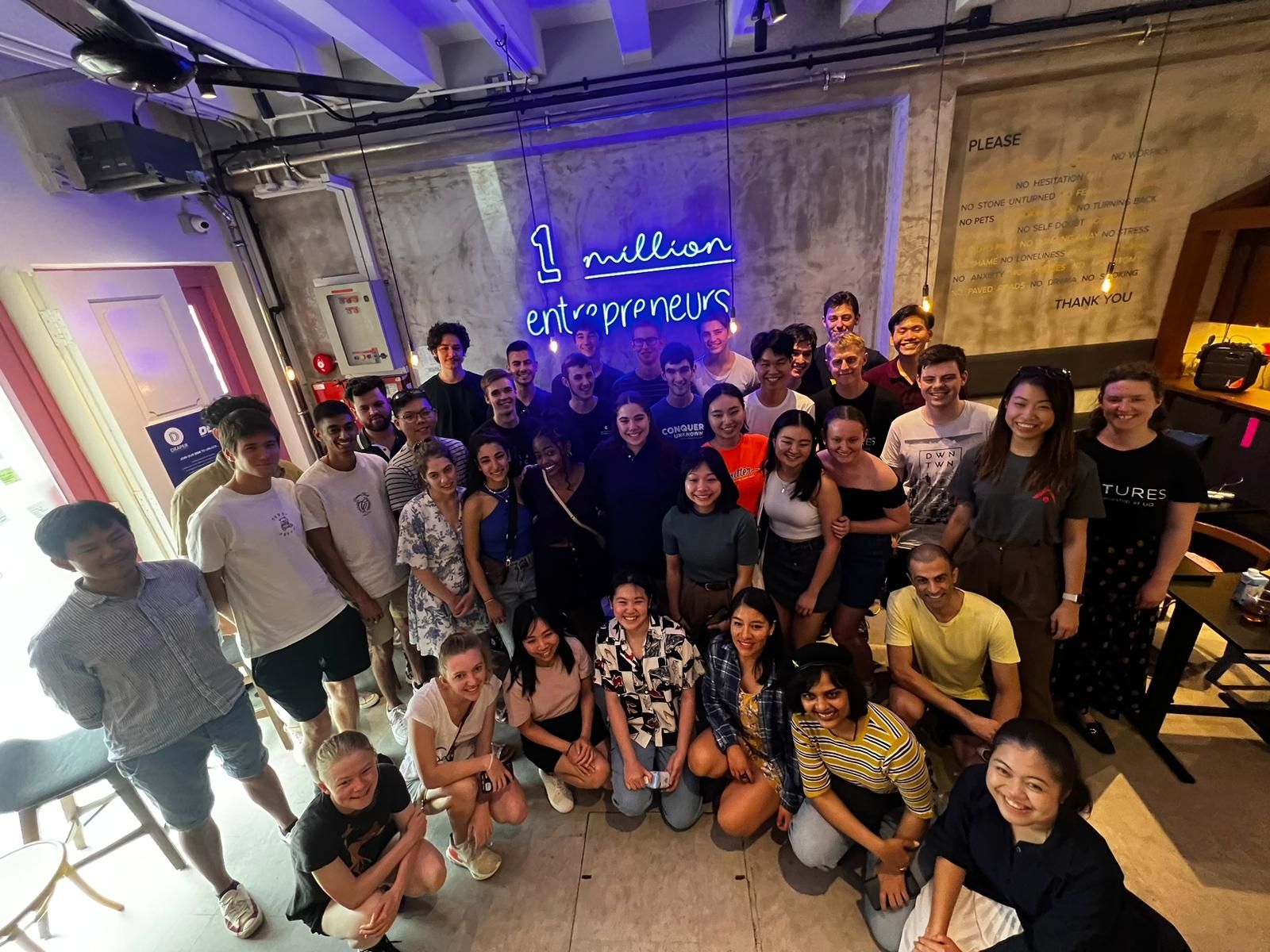 So, I suppose being the only PhD student in my UQ AdVentures cohort did encourage me to be more open and it did help make the experience much more meaningful. I tried to do everything that I could in one month. I was everywhere in Singapore. Every event. Everything. And so, I met a lot of important people and made a really good network.
Now you're back in Australia, do you feel more energized? Or clearer on where you want to take your work?
Yes, I see opportunities. It is possible to find a problem gap, that you can always contribute towards.
I suppose the biggest takeaway for me is that this experience opened my eyes. A lot of people would benefit from doing what I did. Sometimes we feel like there is a certain way, or path, that we have to follow and sometimes we have no idea at all.
But that is okay! Because it's all about the experience and that's how it should be. Therefore, whether you are sure or not about your career goals, it's important to experience. There are still things out there waiting for you to be discovered.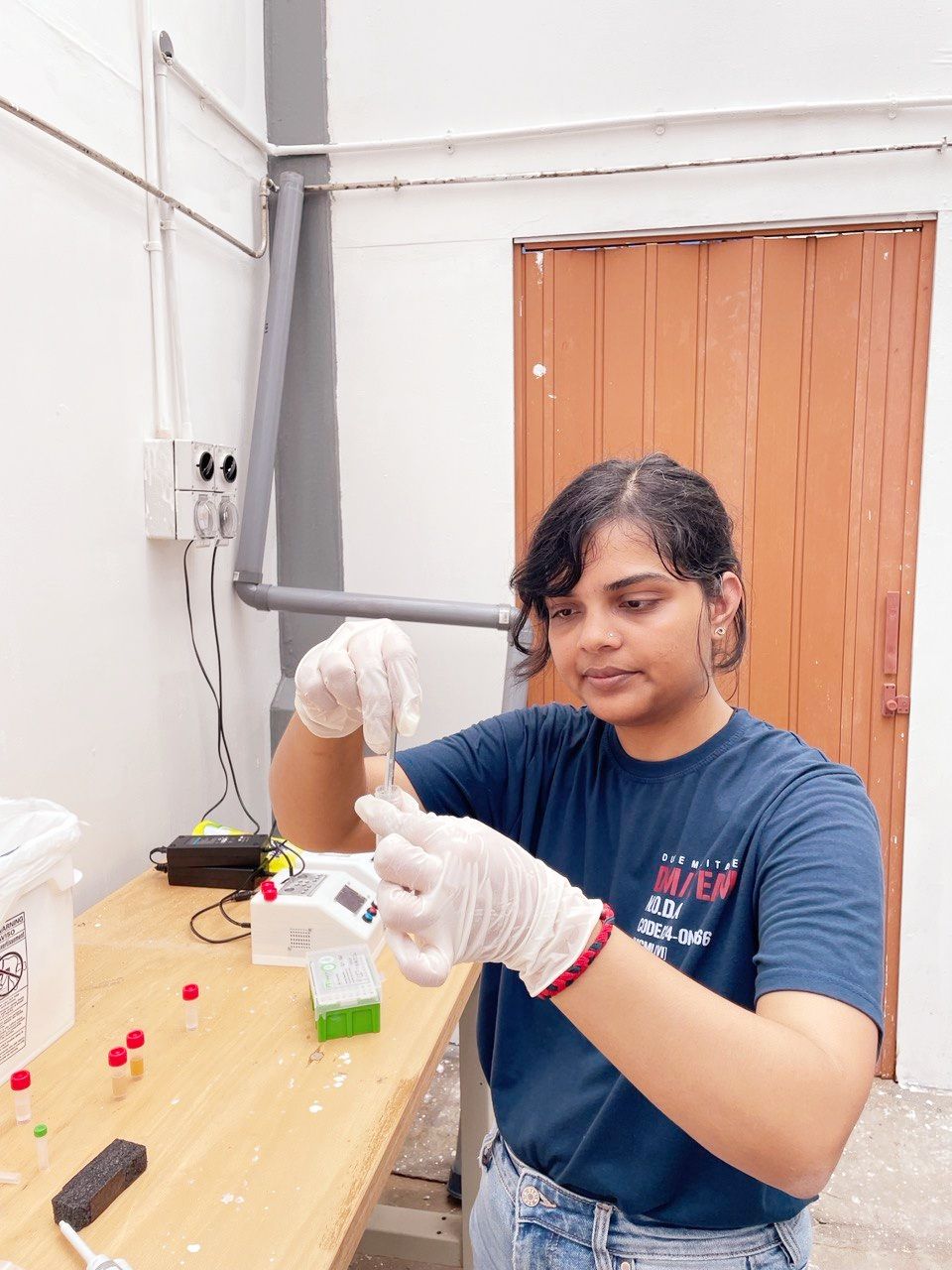 This trip taught me that I do like the environment of business, and that it is space I would like to be in.
Can you see Australia developing a comparable environment for startups?
I think for Australia, I see huge potential especially with opportunities that we can get now as a PhD student. This is a huge step. The next thing would be to continue this effort in all directions from government to university level for people at every stage to create that ecosystem that reinforces entrepreneurial thinking.
This can be either done through a combination of internships, programs, meet-ups, and funding catered towards a single vision of promoting, generating, and assisting evolutionary minds towards their ambition.
You can learn more about UQ's Entrepreneurial PhD Top-up Scholarship program here, as well as the various Startup AdVentures opportunities.