Being a scientist usually means an aptitude for numbers, processes, and lateral thinking. But being a good scientist, according to Australian Institute for Bioengineering and Nanotechnology (AIBN) PhD student Swati Singh, requires skills that can't always be captured on paper.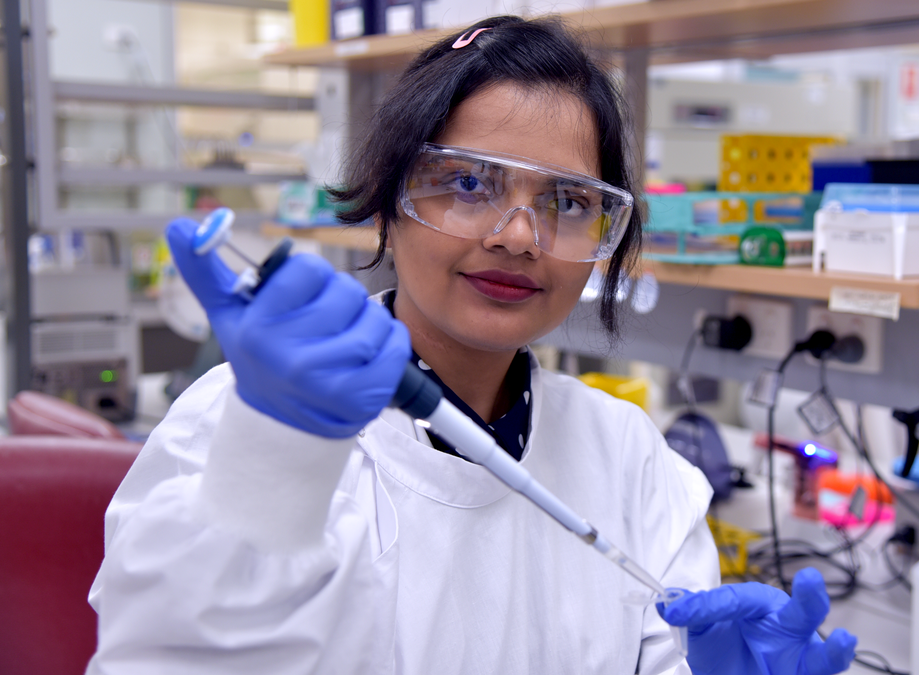 "So much of what we do is focused on translating research into solutions that solve real world problems," Swati says.
"But the thing is, to do that you need more than technical skills. You also need soft skills, leadership skills, being an efficient communicator, and building a circle of like-minded network.
"Even if your goal does not involve creating a start-up company, you still need to have these skills to thrive in your professional career.
"For me Entrepreneurial scholarship program paves the way to implant these skills."
Swati's research background is rooted in biochemistry and molecular biology, although there is also a dash of IT industry experience thrown into the mix.
"I still enjoy coding, and I believe in today's world we need interdisciplinary expertise to come up with game changing solutions. That's why in my PhD project, I am leveraging my IT experience in the form of bioinformatics alongside my biology spirit."
Swati's current PhD work under the
Mercer Group
is focused on developing and improving mRNA vaccines.
It's a pursuit she acknowledges has risen in profile and urgency after the past two years of pandemic life.
"Thanks to Covid-19 there has obviously been a huge increase in demand for mRNA vaccine, and demand for better performance of those vaccines," Swati says.
"And vaccine research is one of those things that will always stay relevant.
"My job is to develop a platform or find new biological solutions to improve mRNA therapies."
Through her involvement in the
UQ Entrepreneurial PhD Top-Up Scholarship
program, Swati aspires to build on her soft skills, meet world leaders and leverage their experience, and expand her network in industry to translate her research to change the status quo in mRNA vaccine therapies.
"After PhD, I seek to leverage my experiences and forge towards my entrepreneurial journey," she says. "I want to expand my horizon and create my own thing"
Would you like to support our UQ Entrepreneurial PhD Top-Up Scholarship program? Our industry partners can build their business by connecting with a talent pipeline of high-performing and job-ready future employees and hosting them for internships and placements.